News
Link Tank: 7 Fun Facts About Cards Against Humanity
Cards Against Humanity, Square Enix, International Space Station, and more in today's daily Link Tank!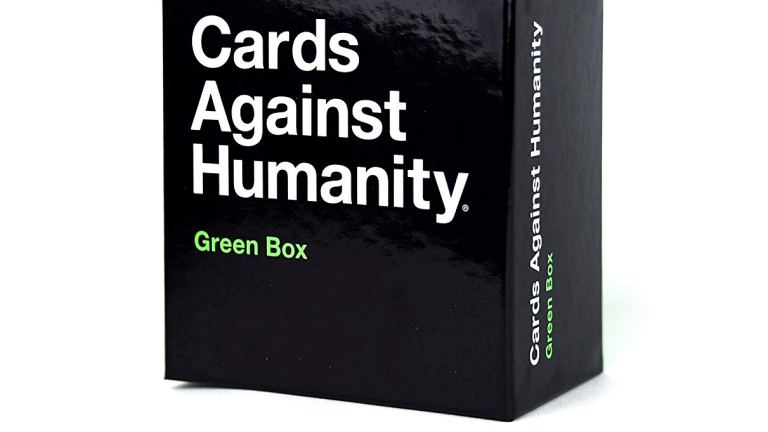 Here's how 3D-printed organs printed at the International Space Station may cured diseases.
"William Wagner is searching for the heart of the future, and it could be somewhere in the night sky. The director of the McGowan Institute for Regenerative Medicine at the University of Pittsburgh, a 250-strong team focused on organ and tissue failure, is at the center of possibly one of the most exciting projects in biomedical research today: can you use 3D printers to create new organs for people in space?"
Square Enix has cancelled its gaming tournaments due to multiple death threats.
The Japanese game development company Square Enix has been dealing with a series of death threats, which has now led to them deciding that as a security measure, the Starwing Paradox tournaments for this weekend and next weekend in Tokyo, Yokohama, Nagoya, and Fukuoka have been canceled.
Scientists have set up quantum entanglement between sunlight and light generated on Earth.
"In a classic physics experiment, scientists set up quantum entanglement between sunlight and light generated here on Earth. The researchers in China, the United States, Germany, and the United Kingdom wondered whether any two particles of light, called photons, could show the spooky interactions governed by the rules of quantum mechanics, even if they originated from vastly distant sources. The experiment was mainly curiosity-driven, but it demonstrates that in the future, researchers might be able to use the Sun as a source of light for quantum mechanics-related purposes."
Here's how Filipino Chicken Chain Jollibee Became a Fast-Food Cult Phenomenon.
"Four decades ago, Tony Tan Caktiong just wanted to switch degrees and sell ice cream. Instead, he laid the groundwork for one of the food world's most dedicated, voracious cults. Across North America, Asia, and Europe — from Los Angeles to Qatar, Milan to Macau — its legion of followers line up for a heaping buckets of chicken, signature Yumburgers, rice-and-beef breakfast platters, shrimp-packed noodles, and hot dog-stuffed sweet spaghetti."
Here are seven fun facts about popular party game Cards Against Humanity.
"Since 2011, the popular party game Cards Against Humanityhas managed to make being offensive a cottage industry. Using a deck of cards filled with off-color commentary, players are tasked with filling in phrases using answer cards that create scenarios ranging from the merely obscene to the downright scandalous. The rules are loose—players can keep going until they decide they want to stop—but the game has proven to be a hit. Check out some facts about Cards Against Humanity's origins, its Black Friday specials involving poop, and the time the creators pondered whether to cut up a Picasso."
Here are the countries that are the most prepared for a potential cyberattack.
Cybercrime is inevitable. No matter where you are, the odds are better than not that you'll eventually be the victim of some strain of malware, affected by a data breach, or have a digital device compromised through any number of hacking methods.