News
Link Tank: 5 Harry Potter Fan Theories That Were True
Harry Potter Fan Theories, The Handmaid's Tale, Descendants 3, and more in today's daily Link Tank!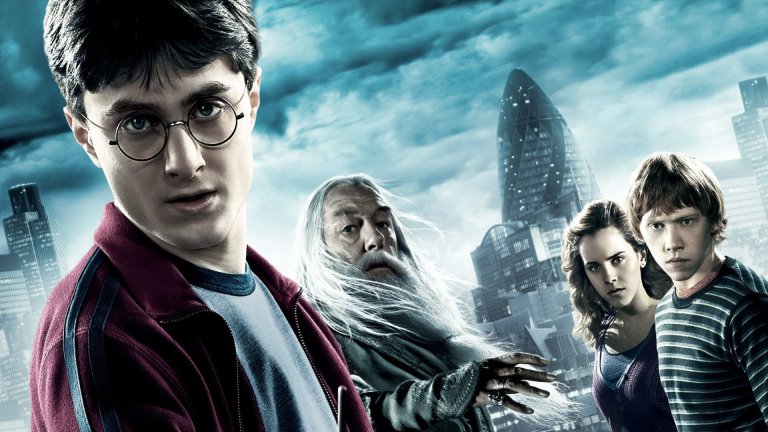 Here are five things that could happen in the season finale of The Handmaid's Tale.
"Season 3 of The Handmaid's Tale is nearing its end, which means a major cliffhanger probably awaits us in the final few minutes of the season finale. Before we get there, however, the penultimate episode made some important progress towards June's dangerous plan, Serena and Fred's capture at the Canadian border, and the dark secrets of the Lawrence family. There are a lot of moving pieces, meaning absolutely anything could happen."
Here's why Disney's Descendants 3 became more powerful by getting political. 
"I deeply love Disney's Descendants movies. Not only are they filled with some really talented young people, but the movies have been able to provide some powerful commentary about change and second chances. With the final installment Descendants 3, which aired this Friday, it was a powerful final chapter to this fun, musical trilogy."
The U.S. has been losing a football field-sized chunk of nature for every thirty seconds.
"The Center for American Progress published a report Tuesday with Conservation Science Project detailing how much nature has been lost in the Lower 48 from 2001 to 2017. The findings show that every 30 seconds, we've lost enough natural space to cover a football field. That's the equivalent of nearly nine Grand Canyon National Parks."
Here are the best beaches to explore in Mexico.
"At this point, you're probably aware that Mexico is more than "sun & sand." Take a trip to Mexico City, or one of the other great Mexican cities, and you'll find culture, history, architecture, and some of the most delicious food in the world. Explore the rest of Mexico for mountains, canyons, and rivers that flow with the tears of baby unicorns. Mexico has it all. We. Get. It."
Here are five Harry Potter fan theories that turned out to be correct.
"In literature, canon refers to source material that establishes the characters, relationships, events, and environment of a fictional universe. For Harry Potter fans, that includes the geographic location of Hogwarts (Scotland), the necessary gestures to perform a Levitation Charm ("swish and flick"), and the official rules for a game of Quidditch. Outside of canon, however, exists headcanon—or fans' imagined explanations for what happens between the lines, or off the page entirely. While some of these speculations are truly wild, certain fan theories come closer to the mark than others. To the astute Harry Potter fans who saw these coming, we salute you."
The FTC is being accused of misleading the public of the Equifax payout.
"Usually, it's the Federal Trade Commission that accuses others of deceptive advertising, but the US regulator is now facing complaints over its handling of the Equifax settlement. On Monday, activist group Demand Progress announced a petition that calls on the FTC's Office of Inspector General to investigate the agency for using "false and deceptive advertising" regarding the money owed to consumers affected by the Equifax breach."