News
Link Tank: 5 Actors Who Could Have Played The Joker
The Joker, 13 Reasons Why, Terry Crews, and more in today's daily Link Tank!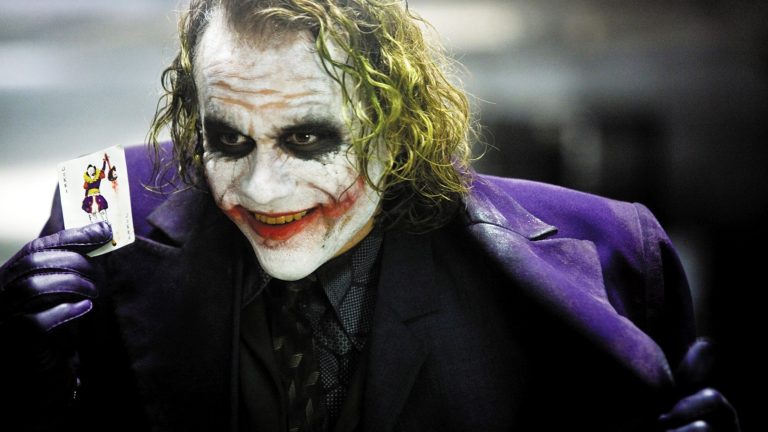 Elon Musk has shared images of Falcon 9 after launch on Twitter.
"SpaceX's Falcon 9 has aided the completion of one of the largest tech upgrades in history. The company's Iridium-8 launch, completed on Sunday, was both the first mission of 2019 and the last mission of a two-year project to upgrade a satellite constellation. After the event, CEO Elon Musk shared images of the rocket after successfully landing back on Earth."
Terry Crews appeared on AM to DM and commented on R. Kelly and Kevin Hart.
"Terry Crews was a guest on BuzzFeed's morning Twitter show AM to DM Thursday, and he talked a lot about accountability, and the importance of men holding other men accountable. Crews was asked to speak about a tweet he posted in reaction to the Surviving R. Kelly docuseries, saying it's time for the music industry to be held accountable."
A biology lab stripped scientist James Watson of honorary titles after racist remarks.
"The Cold Spring Harbor Laboratory (CSHL) has stripped James Watson, the 90-year-old Nobel Prize-winning scientist famous for determining the double-helix structure of DNA with his partner Francis Crick in the 1950s based on research conducted by British chemist Rosalind Franklin, of all his honorary titles after the laboratory deemed his recent remarks on race "reprehensible," CNN reported this weekend."
The new "caller verified" feature from T-Mobile targets spam callers.
"T-Mobile is going after phone scammers and spammers with a new feature that lets wireless users know when a call is authentic. The self-proclaimed "un-carrier" says it's the first in the industry to launch caller verification using the STIR and SHAKEN standards."
Here are 5 actors that were offered to play The Joker.
"While taking on the role of any iconic comic book character comes with a lot of expectations and pressure, no character is as daunting to an actor as the Joker. The legendary DC villain has been portrayed by Hollywood heavyweights such as Jack Nicholson and Mark Hamill, but the bar was officially set when the late Heath Ledger took on the part for Christopher Nolan's The Dark Knight (2008), and earned a posthumous Academy Award for his portrayal. Actors have tried to do the role justice since, most notably Jared Leto, but have failed in the eyes of critics."
Here's everything you need to know about the next season of 13 Reasons Why.
"Over its two seasons, 13 Reasons Why has become one of Netflix's most talked-about and watched shows. Though the series and its portrayal of teen suicide have received criticism, many viewers nonetheless crave more. With only one book of source material from which to draw inspiration, showrunner Brian Yorkey and his staff were left with the daunting task of whipping up a new story for season 2, and the team answered with a new set of episodes that, while earning more controversy, set the table for Season 3. Will Hannah and Jessica ever get justice? What's going to happen with Justin and his step-dad? What about Chloe's baby?"