News
Link Tank: 25 Interesting Facts About The West Wing
The West Wing, X-Men: Dark Phoenix, Rambo: Last Blood, and more in today's daily Link Tank!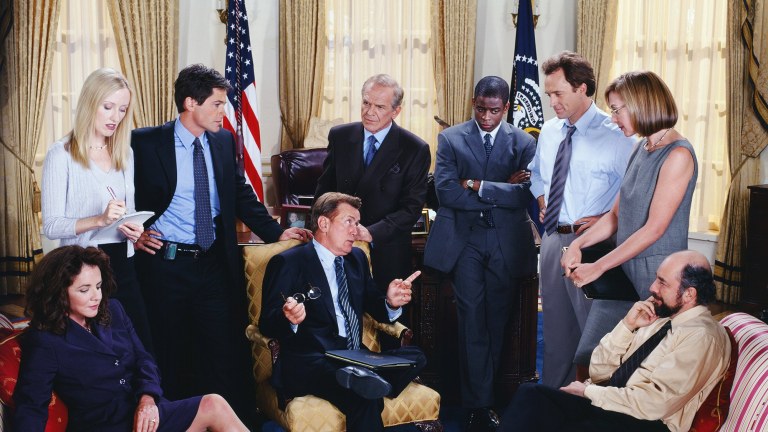 Here's how SpaceX founder Elon Musk wants to reach zero-carbon rocket flights.
"SpaceX's trips to Mars will eventually go zero-carbon, recycling the emissions to power future trips."
Honest Trailers poked fun of box-office bomb X-Men: Dark Phoenix in their latest video.
"X-Men: Dark Phoenix is not a good movie by any conceivable metric, and now the full extent of its terribleness is laid bare in a new Honest Trailer. How on Earth (or in space) was Dark Phoenix released in this form?"
NASA's Mars InSight lander has observed mysterious pulses from magnetic field on the planet.
"NASA's Mars InSight lander has observed mysterious nighttime pulses that can last as long as two hours, according to a conference proceeding."
Here's how Rambo: Last Blood destroys the American myth about action hero John Rambo.
"When you're pushed," John Rambo once said, "killing's as easy as breathing." In his decades-long career as an action-movie icon, Rambo has been pushed plenty."
Here are twenty-five facts about The West Wing on the Emmy-winning show's 20th anniversary.
"Twenty years ago, one of the most influential, acclaimed, and quoted TV shows of all time aired its series premiere on NBC. The brainchild of a screenwriter who'd never wanted to write television in the first place, aired by a network that wasn't sure a show about politicians could work with viewers, The West Wing rose above early doubts to become one of most celebrated shows of its era, winning four consecutive Outstanding Drama Series Emmys and turning its ensemble cast into major stars."
After a tariff exemption, Apple will manufacture a new Mac Pro in Austin, Texas.
"Despite reports to the contrary, Apple today said it will manufacture its upcoming Mac Pro in Austin, Texas. The news comes after the Trump administration agreed to lift a 25 percent tariff on certain Chinese-manufactured computer parts, including graphics cards, motherboards, and desktop tower cases."