News
Link Tank: 21 Fun Facts About The Nightmare Before Christmas
The Nightmare Before Christmas, Wonder Woman 1984, Silicon Valley HBO, and more in today's daily Link Tank!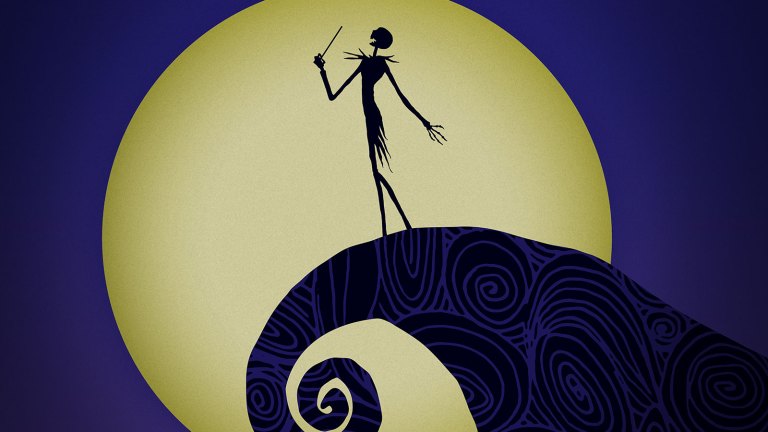 Scientists have found new evidence that the ice age was started by a rock from space.
"What kicked off the Earth's rapid cooling 12,800 years ago? In the space of just a couple of years, average temperatures abruptly dropped, resulting in temperatures as much as 14 degrees Fahrenheit cooler in some regions of the Northern Hemisphere. If a drop like that happened today, it would mean the average temperature of Miami Beach would quickly change to that of current Montreal, Canada. Layers of ice in Greenland show that this cool period in the Northern Hemisphere lasted about 1,400 years."
Wonder Woman 1984 director Patty Jenkins has teased what role Pedro Pascal will be playing.
"Many of us have wondered who Pedro Pascal was playing in Wonder Woman 1984, and it seems as if Patty Jenkins has now given us a hint. While she hasn't confirmed that this is Pascal's role, she did share a hint that Maxwell Lord is heading to Diana Prince's world …"
U.S senators have warned of the potential cybersecurity threats that Chinese-app TikTok poses.
It's always been evident that cryptic malevolence lurks beneath the blasted "Johnny Johnny no Papa" TikTok meme. That peril may be national security risks.
Here are the fifteen greatest one-liners from Bertram Gilfoyle on HBO comedy Silicon Valley.
"Mike Judge's Silicon Valley is a show about idiotic geniuses. Almost every cast member, whether it's faithful(?) Pied Piper leader Richard Hendricks (Thomas Middleditch), the incredibly awkward Jared (Zach Woods), or unscrupulous Jian Yang (Jimmy O. Yang), offers up hilarious moments, but no character is as consistently amusing as Martin Starr's extremely apathetic, LeVeyan Satanist systems architect Bertram Gilfoyle."
Here are twenty-one interesting facts about Tim Burton's The Nightmare Before Christmas. 
"Christmas is a time for donning festive garb, singing holiday songs, festooning your home in decorations, and giving thoughtful gifts. Of course, all those tasks turn out a bit more twisted when assigned to the denizens of Halloween Town. The Nightmare Before Christmas, which arrived in theaters 25 years ago, mixes light and dark with jolly and macabre with great success. Even if this Halloween/Christmas movie mash-up movie is part of your regular holiday tradition, we'd roll Oogie Boogie's dice that you don't know all of these secrets from behind the scenes."
Hackers are creating fake login pages for United Nations websites in order to steal passwords.
"Hackers have been creating fake login pages for United Nations websites in an effort to steal the passwords of officials at the UN and its humanitarian groups."