News
Link Tank: 20 Facts About Lord of the Rings
Lord of the Rings, Carrie Fisher, Huawei, and more in today's daily Link Tank!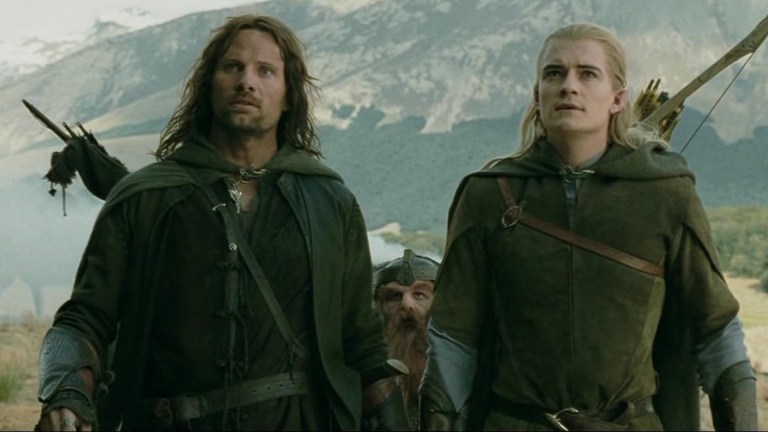 A new Star Wars: Episode IX fan theory suggests a greater threat in the Star Wars universe.
"Star Wars: Episode IX is expected to focus on an epic battle between Light and Dark — symbolized by Rey and Kylo Ren — that could finally put an end to the struggle we've seen play out over the past eight movies (10 if you count Rogue One and Solo). But what if there's an even greater threat in the galaxy that forces The Resistance and the First order to unite rather than simply destroy each other?"
Carrie Fisher's brother confirms that Leia will have a significant role in Star Wars: Episode IX.
"General Leia Organa and Carrie Fisher have some unfinished business in the Star Wars universe. After the passing of our princess, Carrie Fisher, and the fact that her character was still alive after the events of The Last Jedi, Lucasfilm was quick to confirm that Fisher would be returning to Episode IX through unused footage that was filmed during The Force Awakens."
Huawei employees were punished due to tweeting from an iPhone.
"When you work for the digital marketing team of a smartphone manufacturer, the last thing you should be doing is using a rival's hardware to post messages on behalf of the company. But that's exactly what happened at Huawei on New Year's Eve. The story's a little more complicated than that, though."
Here are twenty facts about The Lord of the Rings trilogy.
"Between on-set injuries, extensive script changes, and one whopper of a casting process, at various points in the life of The Lord of the Rings trilogy it seemed as if director Peter Jackson might have bitten off more than he could chew. The trilogy that changed the face of fantasy films tackled a number of challenges along the way, but it all worked out in the end. In celebration J.R.R. Tolkien's birthday, here are 20 facts about the Oscar-winning trilogy."
Netflix's Tidying Up with Marie Kondo encourages a healthier lifestyle.
"For a series that's about finding the quiet, resolute joy in tidying clutter and purging your unneeded shit, Tidying Up with Marie Kondo is incredibly stressful to watch. Marie Kondo, for those who are neither among the more than 10 million people who have bought her dainty screeds on tidying, nor are part the angry horde who thinks her philosophy is a blight to American households, is a Japanese organizing oracle, not just a missionary of home organization, but an incorporated brand and strangely divisive figure. Her rise was meteoric — Kondo only found acclaim in the United States in 2014 after a New York Times Homes writer plucked her book from obscurity, applying the "KonMari" method to the sock drawer. Cleaning professionals hate her. Those who have devoted themselves to her approach call themselves Konverts. Like any wellness brand — SoulCycle, Equinox, Goop, etc. — KonMari is a lifestyle representing a fundamental shift in one's thinking. It is decluttering enlightenment."
Brazil's new President has begun kicking indigenous people off of their land.
"The war against Brazil's indigenous people has begun. Far-right Brazilian President Jair Bolsonaro wasted no time his first two days in office, signing a decree Wednesday that hands over power to designate indigenous lands to the Ministry of Agriculture, a move that could have repercussions for the country's 690 recognized territories in the Amazon rainforest."
Nike is introducing self-tying shoes into the market next spring.
"Let's face it, Back To The Future II set the bar pretty high for 2015. The film alluded to flying cars, hoverboards and self-lacing shoes as commonplace to your everyday experiences. In reality, hoverboards are actually super-annoying ground-situated affairs, and the closest we have to flying cars are industrial-sized drones which shut down entire airports."