News
Link Tank: 19 Facts About My So-Called Life
My So-Called Life, The Rise of Skywalker, American Horror Story: 1984, and more in today's daily Link Tank!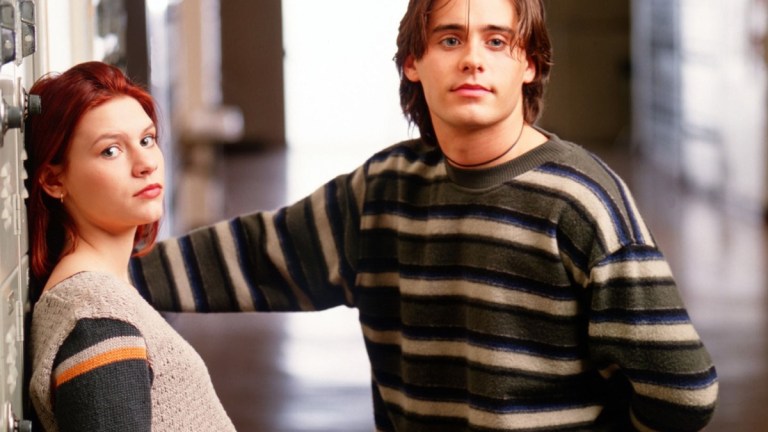 The cast of The Rise of Skywalker hints at the possible redemption of Kylo Ren.
"New comments from a major cast member of Star Wars: The Rise of Skywalker out of Disney's D23 convention this past weekend indicate Episode IX will continue the Sequel Trilogy's ongoing theme of redemption, lending credence to popular leaks and theories claiming Kylo Ren will finally turn away from the Dark Side and team up with Rey against Emperor Palpatine, with Kylo Ren finally turning away from the Dark Side. Here's what we can piece together from the cast's comments and the latest footage shown during D23."
American Horror Story: 1984 perfectly captures the slasher aesthetic of the '80s.
"Summer camp is a blast! You swim in the lake, sit around campfires, and, if you're in the 1980s, wind up getting chased down by a serial killer. American Horror Story has traveled throughout time, and now they're heading to the eighties for a slasher movie-themed season, titled AHS: 1984. Check out the first full teaser for the show below, which features Emma Roberts and Bille Lourd."
Huawei is now in talks to launch a pilot program with a Russian-made operating system. 
"After being placed on a so-called Entity List by the U.S. federal government, severely restricting its access to American technology, Chinese tech giant and world's second-largest smartphone manufacturer Huawei is investigating using the Russian-made Aurora operating system as a replacement for Google's Android OS on its mobile devices, Reuters reported on Monday."
Netflix's anime Cannon Busters is a super fun and diverse '90s throwback.
"What do a trio of motley adventurers, a screaming pink hot rod with the ability to transform into a bull-like mech, and a displaced prince on the run have in common? They're all a part of Netflix's newest original anime series Cannon Busters, and if you know what's good for you, you'll be meeting them soon."
Here are 19 facts about My So-Called Life on the 25th anniversary of the series' debut.
"On August 25, 1994, teenagers across the country were introduced to Angela Chase, Claire Danes's character in the beloved, albeit short-lived, teen drama My So-Called Life. On the 25th anniversary of the series' debut, we're taking a look back at the groundbreaking series."
The first crime allegedly committed in space is far less dramatic than you would expect.
"It was inevitable, but we might just have our very first space crime. NASA astronaut Anne McClain has been accused of identity theft and improperly accessing the financial records of her estranged spouse, Summer Worden. The twist? She allegedly did it from the International Space Station (ISS), making jurisdiction a tad tricky."