News
Link Tank: 18 Great Sword and Sorcery Fantasy Books
Sword and Sorcery Fantasy Books, Star Wars: The Rise of Skywalker, The Mandalorian, and more in today's daily Link Tank!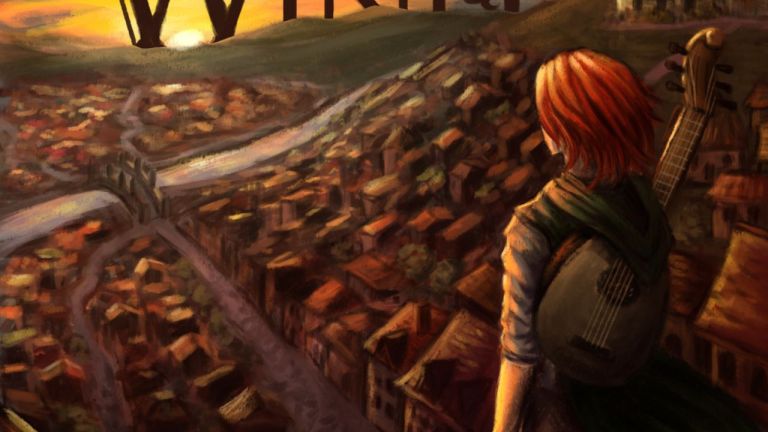 Here are eighteen sword and sorcery fantasy books that are perfect for fans of the genre.
"The sword and sorcery genre is chock-full of compelling reads and iconic authors. Characterized by supernatural battles pitting good against evil, often waged by unlikely heroes, this subset of the fantasy genre delivers a highly immersive reading experience. You'll want to delve into these eighteen action-packed sword and sorcery fantasy books right away."
Star Wars: The Rise of Skywalker screenwriter Chris Terrio hinted at Anakin Skywalker's return.
"Star Wars creator George Lucas has always maintained that Anakin Skywalker is the Chosen One meant to bring balance to the Force. With The Rise of Skywalker fast approaching, fans have long wondered whether Hayden Christensen would reprise the role of Anakin in Episode IX, perhaps as a Force ghost or in the form of a vision to Rey or Kylo Ren. Though Lucasfilm has yet to offer any official confirmation Christensen will be back, The Rise of Skywalker screenwriter Chris Terrio strongly suggests that he will."
The Mandalorian's Baby Yoda has inspired a theme song that parodies Dear Theodosia from Hamilton.
"Baby Yoda has taken over, and honestly, maybe that was his evil plan all along. From Werner Herzog falling in love with the puppet to the plethora of memes that have surfaced from this big-eyed, big-eared little baby, we all can't stop talking about him. Also … apparently Laura Dern saw him at a basketball game?"
Here are thirty-nine tattoos of The Mandalorian's Baby Yoda that are worth checking out.
"People are absolutely obsessed with Baby Yoda, a breakout character from the new Disney+ show, The Mandalorian. And it's easy to see why. Baby Yoda is so adorable we just want to squeeze his little face and protect him forever. Fans are so obsessed that they're already getting Baby Yoda tattoos, even before the first season of the series has finished. And today we've got at least 39 Baby Yoda tattoos that are worth checking out."
Here's how Martin Scorsese's The Irishman blends fact and fiction to depict Jimmy Hoffa's demise.
"In addition to portraying Jimmy Hoffa as a lover of ice cream and a stickler for punctuality, Martin Scorsese's historical epic The Irishman paints the controversial labor leader as a man undone by hubris. As played by Al Pacino, roaring in full "hoo-ah" mode for much of the film's 209-minute runtime, the one-time Teamsters boss repeatedly tempts fate as the threats against his life grow more urgent and the odds of his survival dwindle. Blinded by pride, Hoffa believes no one would dare touch him. Then he gets two bullets behind the ear courtesy of his long-time friend Frank Sheeran, the gruff mob enforcer played by a digitally de-aged Robert De Niro."
Here are ten fantastic shows to stream after watching Netflix's hit series The Crown.
"So you've already torn through the latest season of The Crown, which arrived on Netflix in mid-November. You've watched and evaluated the performances from the new cast, including Helena Bonham Carter as Princess Margaret, Tobias Menzies as Prince Philip, and Olivia Colman as Queen Elizabeth II. You've done your Google searches on the events depicted in season 3, from the Cambridge Five to the Aberfan disaster. You've played back every scene featuring a corgi. What are you going to do now?"
Microsoft will allegedly release two next-generation Xbox consoles according to reports.
"By the end of 2020 we'll have a PlayStation 5 and a new Xbox console to play games on. But there may be a third option as, despite denials, Microsoft is apparently still working on a disc-less new Xbox, too."