News
Link Tank: 18 Fun Facts About The Wizard of Oz
The Wizard of Oz, On Becoming A God In Central Florida, Why Women Kill, and more in today's daily Link Tank!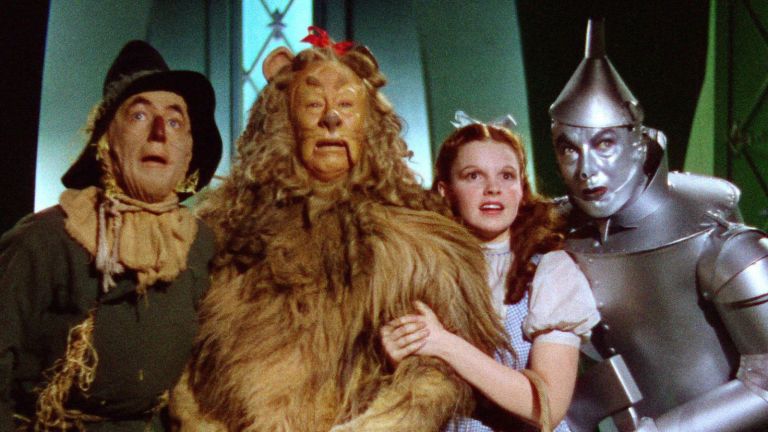 Here's why Brandon Routh's role as Superman in Crisis on Infinite Earths feels like a farewell.
"Brandon Routh, who spent the last few years as the size-shifting superhero The Atom/Ray Palmer in The CW's "Arrowverse," is bidding farewell in the upcoming season ofLegends of Tomorrow. Suddenly, his double role as Superman in the mega-crossover "Crisis on Infinite Earths" makes more sense: It's an homage to the actor's career in the DC multiverse."
CBS All Access' Why Women Kill is a lukewarm tale that struggles to find its tone.
"When the first trailer for Why Women Kill dropped, it brought with it a ton of potential for a campy good time. Stylish production design and a strong cast promised a new guilty pleasure from Marc Cherry, the creator of Desperate Housewives and Devious Maids. But the television landscape has changed since Housewives hit screens in 2004, not only in breadth of content but in quality."
Jeff Goldblum's reaction to the recent Spider-Man news has gone viral on social media.
"Listen, keeping up with the disputes of major media corporations is tricky. There's a lot involved—character rights, media laws, the vast financial and sociopolitical resources of massive organizations spanning the globe. Hearing about all this Spider-Man stuff going down, you might be confused."
Here's how a real-life gator played a role in On Becoming A God In Central Florida.
"As summer 2019 winds down, it's important to give it up for the creature that emerged an unexpected champion in these weird times: the gator. First, alligators got the old shark treatment in the thriller Crawl, hunting Kaya Scodelario and her on-screen dad. Then, an actual, real-life gator showed up in Chicago for some reason. And now, another hungry scale king — or queen, it's actually unclear — plays a pivotal role in the new Showtime series On Becoming a God in Central Florida, providing the pilot's biggest twist."
Here are eighteen wonderful facts about 1939's The Wizard of Oz for its 80th anniversary.
"It was the quintessential Golden Age of Hollywood film: Lovable characters (yes, even the bad guys), catchy song-and-dance numbers, and a story that still makes audiences cry 80 years after its initial release. The Wizard of Oz is an often-imitated but never-duplicated cinematic treasure (in this age of the multiple remake, that's saying something) that remains an integral part of childhood decades after it first enchanted audiences in theaters."
The Aitken supercomputer will be simulating moon landings for NASA.
"NASA is planning to land the first woman and next man on the Moon by 2024. But in order to get there it needs to simulate the mission. Now the agency has the supercomputer to do just that. Last week, NASA opened its new Modular Supercomputing Facility (MSF) at the Ames Research Center in California. The first supercomputer to be housed there is called Aitken, and it's going to help NASA prepare for future Moon landings."