News
Link Tank: 17 Facts About Apocalypse Now On Its 40th Anniversary
Apocalypse Now, David Fincher, Gilmore Girls, and more in today's daily Link Tank!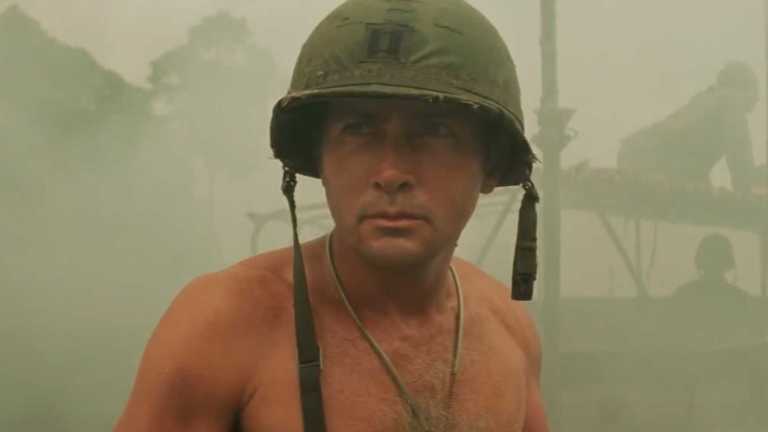 The discovery of ancient "superdeep" diamonds reveal glimpse of the early days of Earth.
"The primordial Earth's active volcanoes and shallow seas would be unrecognizable to earthlings of today. But deep underneath the surface, scientists suspect there are traces of the planet's chaotic past. Thanks to some some "superdeep" diamonds in Brazil, described in Science on Thursday, we now have confirmation that there's an ancient reservoir holding clues about the early evolution of our planet."
Here's why Logan Huntzberger was the best boyfriend for Rory Gilmore on Gilmore Girls.
"One of my favorite sports is discussing Gilmore Girls and I consider it a sport because you need quick reflexes, strong breath control, and the ability to take a lot of pain. The most grueling of all discussions: which of Rory's boyfriends do you think is the best? Now I am infamously a Logan (and Christopher) fan, but after reading Gilmore Girls: A Cultural History (The Cultural History of Television) by Lara C. Stache and Rachel Davidson, I was reminded of how disliked Logan is by fandom. So I wanted to lay out my argument for why it is Logan Huntzberger, the butt-faced miscreant himself, who is the best boyfriend for Rory Gilmore. Or at least not the worst."
Russian state media alledges that Huawei plans to triple its R&D staff in Russia by 2025.
"Huawei plans to triple its research and development (R&D) staff in Russia within the next six years, according to a new report from Russian state media outlet Sputnik. The Chinese tech giant, which is currently the largest telecom company in the world, will reportedly hire about 500 new staff by the end of the year and 1,000 more personnel after that."
Here's a ranking of every single movie from Oscar-nominated director David Fincher.
"In both his shadow-filled compositions and his often grisly subject matter, David Fincher embraces the darkness. But his rise through the ranks of Hollywood has a sunny, storybook quality. After getting his start as a young craftsman working on Return of the Jedi and Indiana Jones and the Temple of Doom while at Industrial Light and Magic, the George Lucas founded special effects company, the aspiring director developed his chops as a visual stylist in the wild, freewheeling world of TV commercials and music videos, shooting clips for artists like Michael Jackson, Madonna, and Billy Idol. Before his 30th birthday, he was hired to direct his first studio feature, a big-budget blockbuster sequel in a major franchise, establishing his public image as a Spielberg-like wunderkind."
Here are seventeen facts about Apocalypse Now for its 40th anniversary.
"We love the smell of facts in the morning. Here are some things you might not have known about director Francis Ford Coppola's loose adaptation of Joseph Conrad's Heart of Darkness, which arrived in theaters on August 15, 1979."
Apple is suing Corellium over the "illegal replication" of its iOS.
Apple recently beefed up its bug bounty program with a $1 million prize, but don't go using Corellium's mobile device virtualization service trying to win it. Apple is suing the company for the creation of "perfect replicas of Apple's devices to anyone willing to pay."