News
Link Tank: 15 Facts About Scarface
Scarface facts, Kevin Hart, The 1975, and more in today's daily Link Tank!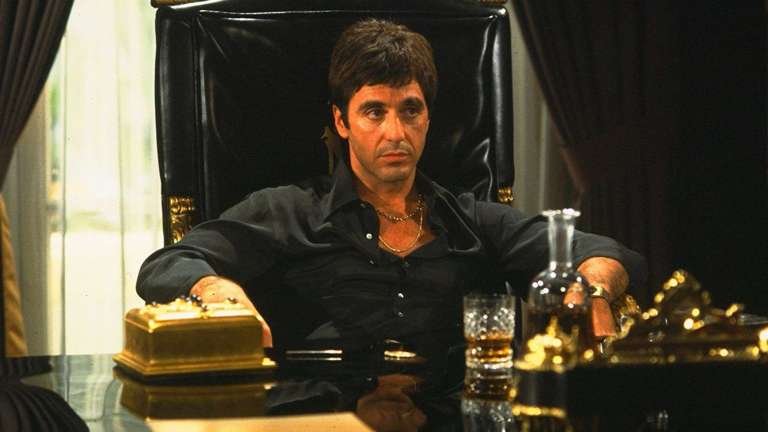 Scientists have discovered what happens when facial recognition is used on birds.
"As a birder, I had heard that if you paid careful attention to the head feathers on the downy woodpeckers that visited your bird feeders, you could begin to recognize individual birds. This intrigued me. I even went so far as to try sketching birds at my own feeders and had found this to be true, up to a point."
GLAAD has responded to Kevin Hart stepping down as the Oscars' new host.
"It's been a whirlwind of a 24 hours for Kevin Hart's Oscars role. If you missed it, the Cliffs Notes version is that shortly after he was announced as host for the 2019 awards show, Hart began deleting old, extremely homophobic tweets, which people were using to express disappointment over the decision to hire him in the first place."
Protestors disrupt pro-fossil fuel event at International climate talks in Poland.
"International climate talks in Poland continued their ignominious march toward being completely ineffective. We've seen coal decking the halls and petro states refusing to recognize sound science. And then came Monday when the U.S. played the role of global troll by hosting a pro-fossil fuel event with an audience largely made-up of protestors."
The VPN market will greatly expand by 2022.
"Virtual private networks (VPNs) have become a necessary tool for many internet users around the world. Regardless of the primary reasons consumers use VPNs, whether to access entertainment content or to maintain anonymity and security while browsing, VPN usage has skyrocketed over the past several years and is trending nowhere but up."
Is The 1975 the most interesting band today?
"The anxiety of influence weighs heavily on Matty Healy, the rambunctious lead singer of English rock band The 1975. You can see it in the recently released video for the band's single "It's Not Living (If It's Not With You)," which finds the lanky 29-year-old sporting an oversized suit and performing in a style meant to imitate the Talking Heads concert film Stop Making Sense. You can sense it in his cheeky interviews and profiles, where he's prone to making proclamations like, "There are no big bands who are doing anything as interesting as us right now." The self-consciousness isn't a bug; it's a feature."
Here are 15 interesting facts about Scarface.
"Say hello to our little list. Here are a few facts to break out at your next screening of Scarface, Brian De Palma's gangsters-and-cocaine classic, which arrived in theaters on this day in 1983."
Google's DeepMind has now taken on human-like characteristics.
"One of DeepMind's projects, AlphaZero, has broken new ground once again by learning to play chess like a human It can now develop its own tactics, understand positioning, and has amazed one of the greatest players of all time."