News
Link Tank: 15 Facts About Ruth Bader Ginsburg
Ruth Bader Ginsburg, Holmes and Watson, Elder Scrolls, and more in today's daily Link Tank!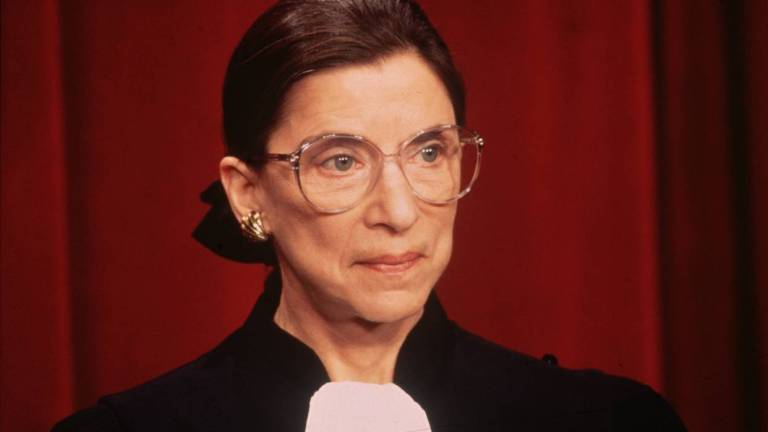 Here are 15 facts about Supreme Court Justice Ruth Bader Ginsburg.
"In the middle of one especially eventful Supreme Court session more than five years ago—June 24, 2013, to be exact—Ruth Bader Ginsburg opened her mouth and began to speak. In two separate dissents, RBG excoriated the outcomes of three cases: Fisher v. University of Texas and two employment discrimination decisions, Vance v. Ball State and University of Texas Southwestern Medical Center v. Nassar. But she wasn't done yet."
Jorge Lendeborg Jr. addressed the fate of his MCU character Jason Ionello.
"Actor Jorge Lendeborg Jr. plays the charmingly nerdy Memo in Bumblebee, but you might just recognize him for his role in Spider-Man: Homecoming. Unfortunately, for any fans of his MCU character, Jason Ionello, we have sad news to share. According to Lendeborg Jr. himself, that character probably suffered the same fate as his classmate Peter Parker at the end of Avengers: Infinity War."
Holmes and Watson currently has a zero percent score on Rotten Tomatoes.
"An attempted comedic spin on Sherlock Holmes, starring Will Ferrell and John C. Reilly as manbaby versions of Holmes and Watson, is apparently so terrible it has earned a jaw-dropping 0% on Rotten Tomatoes."
Nicole Kidman delivered a transformative performance in Destroyer.
"Nicole Kidman looks like her insides are on fire in Destroyer. With a fully transformative performance, the actress disappears into the damaged skin of hardened Los Angeles detective Erin Bell in a film born from the minds of screenwriters Phil Hay and Matt Manfredi. The writers behind The Invitation reunite with its director, Karyn Kusama, to tell an existential character study with a protagonist bound to get under an audience's skin and stay there."
A hospital may have infected thousands of people with bloodborne diseases.
"Thousands of people got a particularly crummy gift this Christmas: A warning that they could have been exposed to dangerous bloodborne diseases like HIV and viral hepatitis while receiving care at the hospital. On Tuesday, NBC News reported that the HealthPlus Surgery Center in Saddle Brook, New Jersey sent letters to more than 3,700 patients who had visited it between January 1st to September 7th."
Hackers have stolen the personal data of NASA employees.
"NASA has been hacked, with the unknown assailants gaining access to employees' personal data. The space agency sent an email to staff warning them that their personal details may have been stolen by audacious hackers."
A cookbook inspired by the "Elder Scrolls' series will be launching in March.
"Do you often find your mouth watering while you're playing The Elder Scrolls? Soon, you'll be able to sink your teeth into those yummy sweetrolls in real life. As Destructoid first reported, the author of the official Game of Thrones and World of Warcraft cookbooks, Chelsea Monroe-Cassel, is gearing up to launch a new one based The Elder Scrolls series."