News
Link Tank: 14 Facts About Monty Python's Flying Circus
Monty Python's Flying Circus, The Rise of Skywalker, In The Tall Grass, and more in today's daily Link Tank!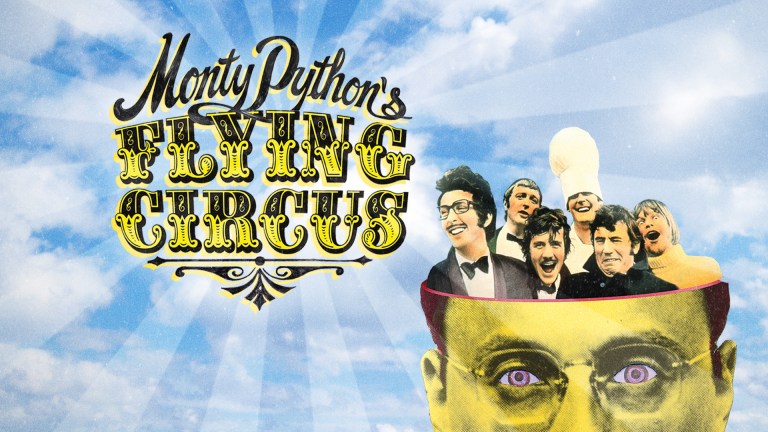 Lucasfilm has revealed the one comic that you need to read before watching The Rise of Skywalker.
"Lucasfilm has been publishing a whole bunch of Star Wars comics in the lead-up to Episode IX: The Rise of Skywalker, and a few have already revealed key details about the upcoming movie. However, it turns out the most revealing Star Wars comic book is yet to come."
Here's why The Mask of Phantasm is the best movie about the origins of the Joker.
"I guess there's a movie out about the Clown Prince of Crime this weekend? You might have heard about the director saying some very dumb things about comedy, and other issues, but honestly it's completely understandable if you forgot about that movie, since the best exploration of the Joker's past was put into cinemas over twenty five years ago."
Federal safety regulators are investigating reports of Tesla Smart Summon crashes.
"The National Highway Traffic Safety Administration (NHTSA) isn't so thrilled with Tesla's rollout of a feature that automatically summons the company's vehicles in parking lots, telling Reuters they are investigating resulting crashes."
Netlifx original horror movie In The Tall Grass has a scary premise but a weak ending.
"Finding the right punchline to a really great setup is tricky. Stand-up comedians know it, and horror directors know it too: your especially spooky premise is nothing without a real banger of an ending, which is why so many horror movies are failures before they even begin. Netflix's new original movie In the Tall Grass, which is based on the creepy novella co-written by Stephen King and his son Joe Hill, has a remarkably good premise, but, unfortunately, its kicker doesn't stick the landing."
Here are fourteen facts about Monty Python's Flying Circus on its 50th anniversary.
"Graham Chapman, John Cleese, Eric Idle, Terry Jones, Michael Palin, illustrator Terry Gilliam, and director Ian MacNaughton joined forces to create Monty Python's Flying Circus, a show that quickly became one of television's most influential comedy series after making its premiere on October 5, 1969—and remains so to this day, 50 years later."
Apple has rejected an app that helps pro-democracy protestors in Hong Kong organize.
"Apple is facing criticism for rejecting the iOS version of a mapping app that's been helping pro-democracy protestors in Hong Kong avoid police crackdowns."