News
Link Tank: 13 Facts About The Muppets Take Manhattan
The Muppets Take Manhattan, Harry Potter Books, It Chapter Two, and more in today's daily Link Tank!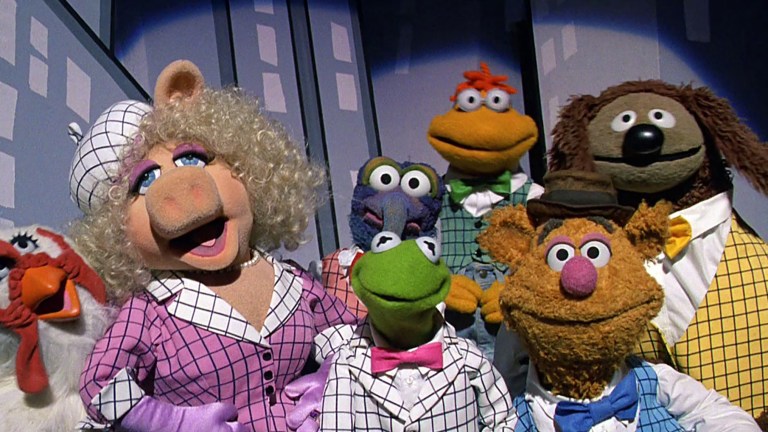 Australia is about to meet its own renewable energy goals.
"Australia is about to meet its renewable energy goals at lightning speed. The Clean Energy Regulator, the government body responsible for overseeing the targets, announced Wednesday that it has given the thumbs-up to enough energy capacity to meet its target for large-scale grid projects. The goal was to produce 33,000 gigawatt-hours of clean energy by 2020."
A Catholic school has banned J.K. Rowling's Harry Potter series for its depiction of witchcraft.
"Well, this is new: an American Catholic school has banned J.K. Rowling's Harry Potter series because you might accidentally conjure "evil spirits" while reading. Expecto idiotum. This story is receiving a lot of news coverage—some might say an outsize amount of attention, since it's a single school affected by one man's opinion. But I think it's important to call out book banning and censorship in schools, which is always unacceptable, and in the case of St. Edward Catholic School in Nashville, TN, just plain bonkers."
Michigan has become the first state to ban the sale of flavored e-cigarettes.
"Michigan on Wednesday became the first state to ban flavored e-cigarettes in a measure that Governor Gretchen Whitmer said is meant to help curb the use of the products by youth—and one that comes as teen vaping continues to skyrocket."
It Chapter Two feels like a long and boring slog to the finish line.
"At what point do scary things lose their power? That's a question It Chapter Two asks on a thematic level as it finishes up Stephen King's saga about a mythical beast that takes the form of a freaky clown to feed on fear. It's also a query that can be posed to the film itself, which, at nearly three hours, neuters Pennywise's terror, slogging along to a conclusion that starts to feel both inevitable and like it will never actually arrive."
Here are thirteen facts about 1984's The Muppets Take Manhattan.
"On July 13, 1984, TriStar Pictures distributed the third Muppets movie, The Muppets Take Manhattan. It followed 1979's The Muppet Movie and 1981's The Great Muppet Caper. Frank Oz, who had voiced Miss Piggy and Fozzie Bear and had co-directed The Muppet Movie and The Dark Crystal with Jim Henson, co-wrote the script and directed it—his first solo directing gig."
Facebook is testing a feature that would hide "like" counts. 
"Facebook might soon hide "like" counts in a bid to protect your mental health. Facebook has been prototyping the feature in its Android app, according to Jane Manchun Wong, an independent developer and privacy researcher. She spotted the code for the test feature while reverse-engineering the app."