News
Link Tank: 12 Great LGBTQ+ Webcomics
LGBTQ+ webcomics, International Space Station, Brussels, and more in today's daily Link Tank!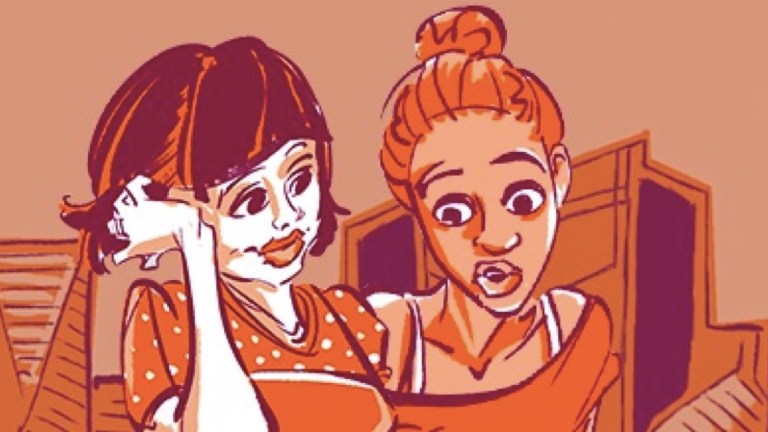 Scientists at Stanford have a radical plan to restore the atmosphere and make money.
"As humans we often find ourselves choosing between two sets of imperfect options. Is it better to be late to the birthday party, or is it better to be on-time (but empty-handed)? Is it worth it to cram yourself onto a packed commuter bus to arrive to work a little earlier — but a lot more frustrated — or should you take your time?"
Here are 12 LGBTQ+ webcomics that you should be checking out.
"The Web, often known as the center of all things good and evil, has often been a platform on which independent artists may reach new creative heights. Take, for instance, webcomics—digital comics published online or on a mobile app. In recent years, webcomics seem to have risen in popularity, as evidenced by companies such as LINE WEBTOON, a webcomic portal that has partnered with Partreon and DeviantArt, as well as showcased panels at venues like New York Comic Con."
Scientists have explained why Pluto has a liquid water ocean buried beneath its shell.
Recent results suggest that Pluto has a liquid water ocean buried beneath its icy shell. But how could such a thing be possible at the frigid outer edges of the solar system? Scientists from Japan and the United States might have an answer.
The US government is warning businesses of using Chinese-made aerial drones.
"The US government is warning businesses about the risks of using Chinese-made aerial drones on claims they may pose a spying threat. On Monday, the Department of Homeland Security issued an industry alert over the alleged spying dangers, according to CNN. The alert doesn't name a specific company, but one of the biggest drone manufacturers in the world is DJI, which is based in Shenzhen, China."
Here's what the kitchen in the International Space Station is like.
"The International Space Station (ISS) does not really have a "kitchen" as many of us here on Earth might relate to. But, there is an area called the "galley" which serves the purpose of allowing for food preparation and consumption. I believe the term "galley" comes from the military, and it was used specifically in the space shuttle program. I guess it carried over to the ISS."
Here are things to do in Brussels, the capital of Belgium.
"When I think of the capital of Belgium, I don't think the words "highly cosmopolitan." I think "waffles." Surely I can't be alone in this clichéd line of thinking?"