News
Link Tank: 12 Facts About Tales From The Crypt
Tales From The Crypt, Star Wars: Galaxy's Edge, Natural News, and more in today's daily Link Tank!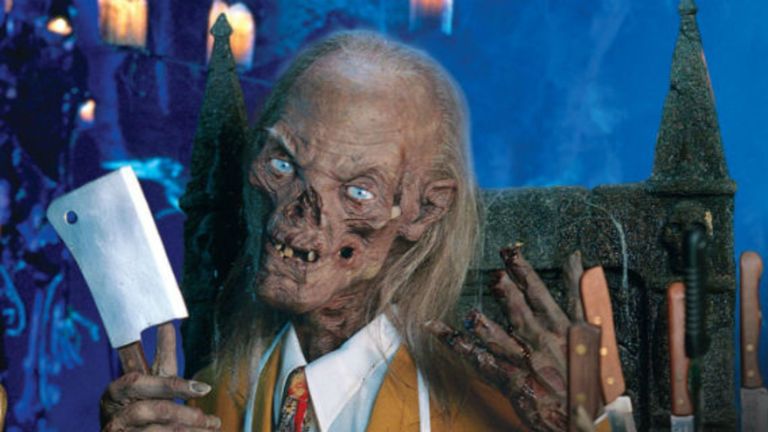 The title of Star Wars: Episode IX may be referring to Darth Vader.
"The Rise of Skywalker might be the most confusing Star Wars title ever. Does it refer to Luke Skywalker? His nephew Kylo Ren? Rey, somehow? The Emperor? Or maybe an entirely new class of Force users that aren't Jedi or Sith? All options seem possible, but a new Episode IX theory reminds us that we're forgetting one extremely important Skywalker: Anakin (aka, Darth Vader)."
Here are the Star Wars characters that we want to see at Galaxy's Edge.
Star Wars: Galaxy's Edge at Disneyland has done something marvelous: They've taken a character from one of the Star Wars novels and brought her to vivid life in the park as the main character of the story set in the world. Vi Moradi is amazing in every way, but it's extra magical to think about how she's leapt to life off the pages of Delilah S. Dawson's Phasma and Black Spire books.
Facebook has banned conspiracy website Natural News after founder called for violence.
"Facebook has suspended Natural News from posting on the social media platform where it has amassed almost 3 million followers. Natural News, which pushes wild conspiracy theories and once published an injectable DIY homeopathic "vaccine" for Ebola, had already been banned from Twitter and YouTube. The site was also blacklisted by Google in 2017."
Netflix's new series It's Bruno is a short and sweet portrayal of dog ownership.
"While there are plenty of canine sidekicks or minor "characters" in television, hardly any shows make the premise of owning a dog central to its plot. Netflix's new series It's Bruno! offers a much-needed, delightfully wacky, take on the subject in manageable episodes. It revolves around the relationship between Bruno, a bug-eyed shelter dog of mysterious origin, and his devoted owner Malcolm, a no-nonsense, born-and-bred Brooklynite played by series creator, writer, executive producer, and director Solvan "Slick" Naim. Together, Bruno and Malcolm navigate their neighborhood's action and obstacles with all the seriousness and consequence of an HBO drama. Each episode concerns a new adventure." 
Here are 12 facts about the HBO classic Tales from the Crypt.
"Yanked from the tasteless, imaginative, and classic E.C. comics that incited a Congressional investigation in the 1950s, HBO's Tales from the Crypt—which premiered on June 10, 1989—was one of the few television shows where A-list Hollywood talent appeared. Robert Zemeckis (Back to the Future) was an executive producer, along with Richard Donner (Lethal Weapon, Superman: The Movie) and Walter Hill (The Warriors). Each week, the anthology series would deal out a bloody morality tale, framed by the cackling Crypt Keeper (voiced by John Kassir). Boils and ghouls curious about the show's history should keep reading, or more puns will follow."
Here's how Enigma is using big data to fight human trafficking.
"My guest today is Hicham Oudghiri, co-founder and CEO of Enigma. I first met Hicham years ago, when Enigma was mainly focused on collecting public data sets. Now it has expanded into private data sets and today he's using all that data to do some extraordinary things, including combatting human trafficking. If you want to understand the potential of Big Data, for good and ill, Hicham is a perfect guide. Here's what he had to say onstage at the Techonomy Conference in New York City."