News
Link Tank: 12 Facts About Super Smash Bros.
Super Smash Bros., Alexandria Ocasio-Cortez, Cardi B and Tomi Lahren, and more in today's daily Link Tank!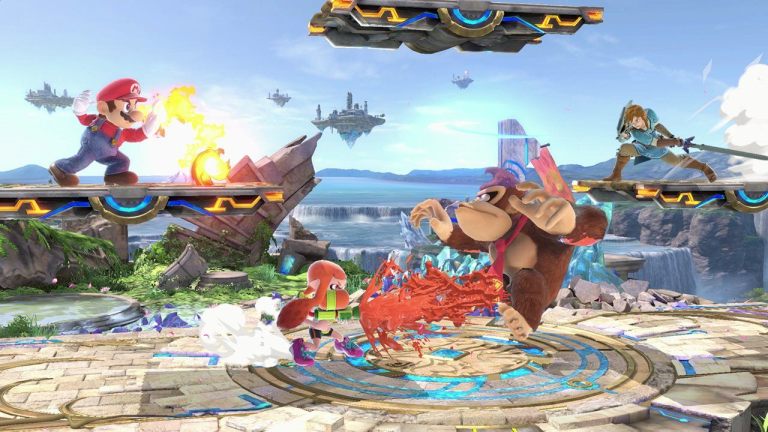 Here are four common things in UFO sightings.
"You're driving alone down a dirt road, and you're falling asleep at the wheel. Suddenly, a burst of light streaks across the sky — there's a floating, flat shape in the air right in front of your truck, and though it soared quickly into view, it seems to have stopped completely. A beam of light shoots out from underneath the craft, and a little man with huge eyes, an enormous head, and a tiny body appears in the middle of the road. He doesn't want to hurt you; he just wants to stick a probe in your nasal cavity."
A Twitter feud between Cardi B and Tomi Lahren lit up the internet. 
"There's a lot to love about chart-topping rapper Cardi B, chief among being them being her flawless social media skills. Cardi has earned a devoted following online not only for her music, but her authenticity and hilarity. Cardi has frequently spoken out again Donald Trump and his administration to her audience of over 40 million Instagram followers, making waves with her rant against the government shutdown."
Alexandria Ocasio-Cortez appeared on a Twitch stream in support of a transgender charity.
"Rep. Alexandria Ocasio-Cortez, a New York Democrat, jumped on the voice chat of a Twitch stream on Sunday. It's a notable merging of politics and gaming, but it's also only one facet of a remarkable story of protest, charity, and online communities."
Amazon is now giving out a robotic tech vest to its employees.
"Amazon has begun rolling out a "new worker safety wearable" to over 25 of its locations over the past year, TechCrunch reported on Friday—namely, a "Robotic Tech Vest" that alerts robots to the location of workers within a facility in order to prevent workplace accidents."
Perdue recalled 70,000 pounds of chicken nuggets for potentially containing wood.
"A big part of why chicken nuggets are so good is that they're not complicated. They're a decidedly no-fuss meal when you don't feel like cooking something more intricate and they please people of all ages. They're generally a worry-free food. But now, thousands of nugs have been recalled for an unlikely — and unpleasant — reason."
Here are 12 facts about Super Smash Bros.
"Super Smash Bros. debuted on the Nintendo 64 in 1999 (first in Japan in January, then North America in April, and then Europe in November), and since then it has grown into one of the most popular franchises in gaming. It has sold more than 40 million units with its six different releases, and it still makes fans go absolutely bonkers each time there is an announcement about the series. In a way, Smash Bros. is like the Fantasy Football of gaming: a fighting game acting as a glorified Nintendo commercial that, in effect, exposes players to some of the company's lesser-known entities (like Earthbound and Kid Icarus). Thanks to it, the series boasts an abundance of quirky facts and details from its impressive 20-year run."