News
Link Tank: 12 Characters Who Could Be in Crisis On Infinite Earths
Crisis On Infinite Earths, El Camino: A Breaking Bad Movie, Rick and Morty, and more in today's daily Link Tank!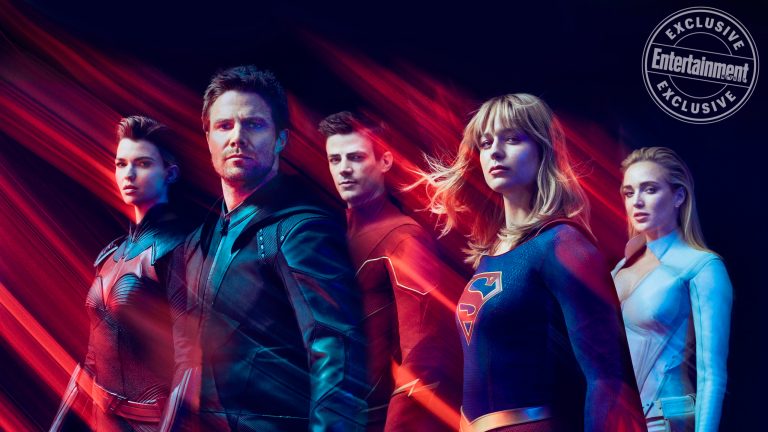 An episode of Rick and Morty showed Rick at his worst yet inspired Elon Musk's Tesla "Sentry Mode."
"How far can a show take one clever, trippy premise? On a less capable series, episodes like Rick and Morty's "The Ricks Must Be Crazy" (Season 2, Episode 6) could have been a disaster. But in the hands of Dan Harmon, Justin Roiland, and lead writer Dan Guterman (who also wrote "Interdimensional Cable 2"), the story of Morty and Rick going inside the microverse battery of Rick's car artfully layers joke upon joke as it dives deeper into a series of concentrically smaller universes, but it's the episode's B-plot happening back on Earth that had the biggest impact on popular culture."
Here's how Sesame Street addressed the opioid crisis through the character of Karli.
"Sesame Streetis overall really excellent at addressing issues going on in the lives of children today. It has not shied away from topics of racism, mental illness, or children with parents in jail. Now, the character of Karli, who was previously introduced as being in foster care, explains that her mother is in a group meeting for her addiction."
Here are twelve characters who haven't been included in Crisis on Infinite Earths yet but should be.
"CW's big Crisis on Infinite Earths was already going to be a huge crossover, what with five of its shows based on DC Comic characters joining in the fun. But then Burt Ward of the '60s Batman TV series was cast and it seemed like the crossover was going to have an Easter egg or two. Turns out it's going to have a lot of that sort of thing…but that doesn't mean there can't be more."
From Ad Astra to Gravity, we are currently living in the Golden Age of space tear-jerker movies.
"In space, no one can hear you cry. At least, that's the implicit promise of a movie like James Gray's Ad Astra, a stylistically spare and thematically rich science-fiction adventure starring Brad Pitt as an astronaut traveling across the galaxy to the blue unknown of Neptune, where his missing father may or may not be waiting for him. Informed by Joseph Conrad's Heart of Darkness and contemporary experimental film, Ad Astra is a challenging and provocative work, the type of deeply personal (and relatively expensive) blockbuster major studios rarely make any more. It's also a first-class space weepie."
A new featurette for El Camino: A Breaking Bad Movie details the behind-the-scenes production.
"Nearly one year after Bryan Cranston dropped the bombshell that Vince Gilligan was working on a Breaking Badmovie, and eight months after Gilligan confirmed the news, we're now just hours away from the Netflix premiere of El Camino: A Breaking Bad Movie."
Apple banned an app that was being used by pro-democracy Hong Kong protestors for a second time.
"Last week, Apple rejected and then approved a mapping app Hong Kong protestors have been using to avoid police crackdowns. But the app is once again banned on apparent pressure from the Chinese government."