News
Link Tank: 11 Movies That Made Less Than $400 at Box Office
Box office bombs, Lana Del Rey, Twitter's Jack Dorsey, and more in today's daily Link Tank!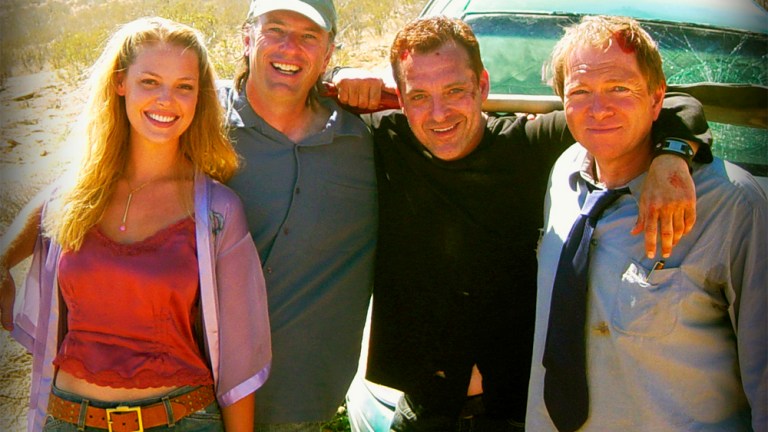 Here's why SpaceX's plans for a mega constellation of internet satellites is attracting attention. 
"SpaceX's plans for a "mega constellation" of internet satellites have been thrust into the spotlight, as one craft in the nascent Starlink array forced an existing satellite to fire its thrusters and avoid a crash."
Here's why Olivia Wilde deserves more attention then she has gotten for her film Booksmart.
"Now that Booksmart is available on digital platforms (and Blu-ray September 3rd), this seems like a great time to ask: What is Olivia Wilde going to do next?"
A Whataburger in Texas has reopened after a disturbing video featuring a mouse at the location went viral.
"A Whataburger location in Bastrop, Texas has reopened after a disturbing video went viral over the weekend. Facebook user Brushawn Lewis captured footage of a mouse in the food prep area of the restaurant on Saturday. But it gets so much worse than a mouse just waltzing through the burger joint."
Here's why Lana Del Rey is one of the most interesting pop stars working today.
"If anyone was born in the wrong era, it was Lana Del Rey. The singer with an Old Hollywood voice and decadent '60s Bel Air starlet style was meant to be sharing the stage with Sinatra and starring opposite Elvis in genre flicks. But alas, she's an alternative pop star who's headlining festivals in the 2010s. It's like she was displaced into our world when her vision of America — a bewildered place of possibility that's just as enamored with the open road as it is icons — is long gone. This is unfortunate for her, of course, but lucky for everybody else who gets to bask in her poetic musings and grasp the American dreamscape she's relaying."
Here are eleven movies that made less than $400 at the U.S box office.
"When talk turns to Hollywood's biggest box office turkeys, the final tallies for such cinematic stinkers typically fall somewhere in the seven- to eight-digit figure range. But John Travolta's newest film—The Fanatic, directed by Fred Durst—will be lucky if it even makes that much. Experts are questioning whether the film, which has already been labeled the biggest failure of Travolta's career (it made less than $10 in some of the 52 theaters where it's playing), will even cross the $15,000 mark."
Hackers briefly took over the Twitter account of Jack Dorsey and posted racist comments. 
"On Friday, hackers briefly took over the Twitter account of Twitter CEO Jack Dorsey to post racist comments. The hackers hijacked the account @jack to tweet out racial slurs and anti-Semitic insults. One tweet also tried to promote a bomb hoax. "Intel is there's a bomb threat at Twitter HQ," wrote the post."