News
Link Tank: 10 Creepy Facts About A Nightmare on Elm Street
A Nightmare on Elm Street, Voltron: Legendary Defender, Tesla, and more in today's daily Link Tank!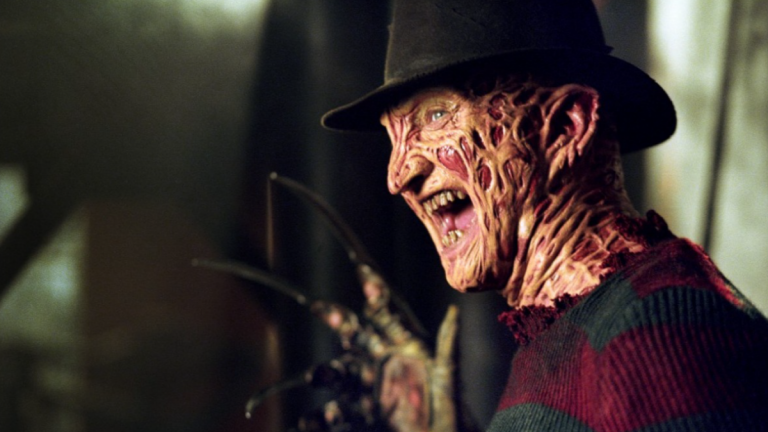 Elon Musk recently explained how Tesla will power an autonomous Uber-Airbnb service. 
"Tesla will use its upcoming full self-driving system to power a fleet of autonomous taxis, CEO Elon Musk explained in the company's third-quarter earnings call on Wednesday. Musk explained that Tesla "will operate its own ride-hailing service" that "will compete directly with Uber and Lyft." The service will also offer the ability for consumers to send their own cars out into the fleet, "just like how you share your house with Airbnb."
The cast and creators of Voltron: Legendary Defender had an illuminating panel ahead of the final season. 
"All good things must come to an end, and Voltron: Legendary Defender is no exception. The last season is right around the corner so, to get us even more excited, the cast and creators recently participated in a packed panel at this year's New York Comic Con."
Here are 10 fascinating facts about A Nightmare on Elm Street.
"Wes Craven's A Nightmare on Elm Street impressed pretty much everyone back in 1984. Horror geeks went nuts, the box office exploded, and even the film critics seemed a bit jazzed about this dark, twisted, and consistently clever piece of horror cinema. And it's only gotten more and more popular over the years. There's no shortage of information available about this modern classic, but we've gathered a few of the coolest tidbits together in one creepy package."
Here are the Trader Joe's Pumpkin Foods that you need in your life.
"Nothing is certain other than death, taxes, and Trader Joe's having a truckload of pumpkin-flavored food every fall. Only one of those things fill us with joy every time we encounter it, so if you're looking for a story about death and taxes look elsewhere, hombre. But if you're looking for a rundown of the best pumpkin stuff you're going to find at (almost) everyone's favorite specialty grocer, this story is for you. This is the essential Trader Joe's pumpkin food you need in your life."
The discovery of ancient spearpoints has some archaeologists questioning the history of early America. 
"Archaeologists have discovered two previously unknown forms of spearpoint technology at a site in Texas. The triangular blades appear to be older than the projectile points produced by the Paleoamerican Clovis culture, an observation that's complicating our understanding of how the Americas were colonized—and by whom."
The Cathay Pacific data breach exposed 9.4 million customers. 
"Chinese airline Cathay Pacific has admitted that it's been the victim of a catastrophic data breach, exposing the details of 9.4 million customers. The breach includes data relating to names of passengers, their nationalities, dates of birth, telephone numbers, email and physical addresses, passport numbers, identity card numbers, credit card numbers and even historical travel information."
The UK fined Facebook $646k for the Cambridge Analytica scandal. 
"The Information Commissioner's Office (ICO) in the UK, which is an independent body for upholding information rights, has fined Facebook the maximum £500,000 (approximately $646,000) due to the company's handling of the Cambridge Analytica scandal."