News
LeBron James to Executive Produce Showtime Documentary Series, Shut Up and Dribble
The basketball star will executive produce the series, aiming to explore the changing role of athletes in our political environment.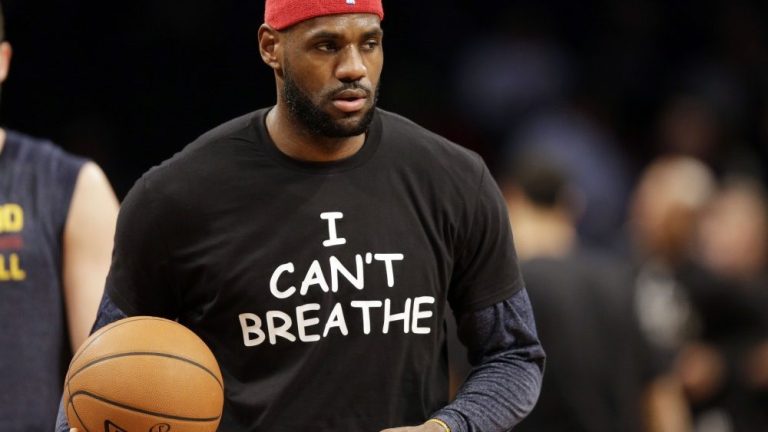 LeBron James is more than just the world's best athlete. The Akron, Ohio born basketball phenom has also become a major Hollywood player, generous philanthropist, and heavily-involved activist. Just last week, James unveiled his I Promise School, a public school for at-risk students in Akron, just like James was in his youth, which provides students free uniforms, free breakfast, lunch and snacks, free transportation within two miles, free bicycles and helmets, access to a food pantry for their family, employment help for their family, and free college tuition to the University of Akron for graduates.
Now James is determined to highlight his fellow athlete activists by executive producing a new three-part documentary series for Showtime that aims to examine the changing role of athletes in the current political environment. The series is titled Shut Up and Dribble, inspired by inflammatory comments made by conservative pundit Laura Ingraham in response to James' criticisms of President Donald Trump in February, when players from the Golden State Warriors declined an invitation to the White House after the 2018 NBA Finals. 
That controversy will be the jumping off point for the series, which aims to chronicle the modern history of the NBA and its players, starting with the 1976 merger of the freewheeling ABA and the more conventional NBA of today. James will executive produce along with Springhill's Maverick Carter and Rich Paul, Martin Desmond Roe, Chris Uetwiller, Datari Turner, and Gotham Chopra, who will also direct.
"If being a star athlete is inherently a political experience, 'Shut Up and Dribble' tells that complex and dramatic story from the past to the present and from the inside out," said Showtime president and CEO David Nevins. "LeBron James is one of many competitors whose place in the spotlight has led not to silence but perspective, and he, Maverick Carter and Gotham Chopra have given us an important, insightful docuseries that should bring their fans and fellow citizens to a higher level of discourse, rather than the dismissal satirized in the title."
Shut Up and Dribble will premiere on Showtime in October.
Read the latest Den of Geek Special Edition Magazine Here!