News
Last Week Tonight: Return Date and Trailer for John Oliver HBO Show
Last Week Tonight With John Oliver season 5 trailer preempts the news with other news to announce a February return date.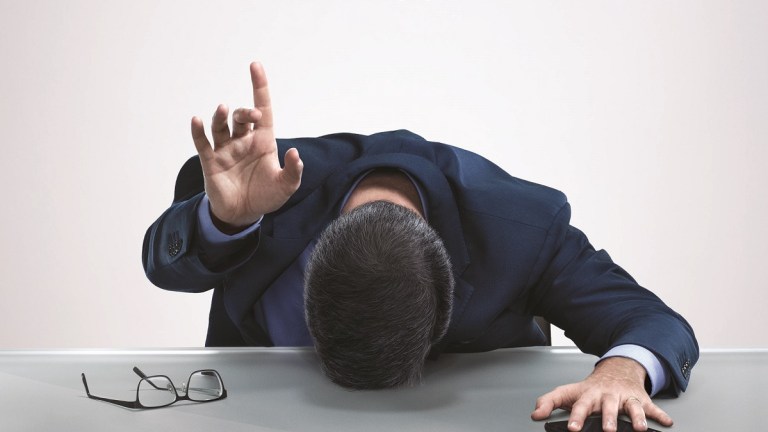 The world is consumed by breaking news, and nobody fractures it like John Oliver. The Daily Show alumni interrupted an important update on the kitten opioid addiction epidemic to drop the trailer for Last Week Tonight With John Oliver season 5.
The half hour mock news show presents a "satirical look at the week in news, politics and current events, as well as addressing broader issues," reads the statement from HBO, which has been at this a long time. Not Necessarily the News began with a 1982 special long before fake news was a thing. Why is it still a thing?
You can watch the trailer here:
Last Week Tonight With John Oliver is the only weekly news-oriented comedy series that airs on Sunday nights on HBO between 11 and 11:30 p.m. Not only doesn't HBO air competing comedy news content during the least sexy Harry Potter lookalike's show, neither does any other network or cabler on Sunday nights. Last Week Tonight With John Oliver is taped  live in front a studio audience in New York a few hours before it debuts on HBO. Though there are also pre-taped bits with some very recognizable names. Oliver complains about society, politics, weathermen, toy trains, and Janice from Accounting. But he also offers solutions. Like transporting trains, societies, politics, and Janice, as well as running ads featuring the Catheter Cowboy to educate Donald Trump about current, and sometimes not-so-current affairs.
Last Week Tonight With John Oliver was recently renewed for two additional seasons, extending its run on the network through 2020. The show won four Primetime Emmys, including Outstanding Variety Talk Series, Outstanding Writing for a Variety Series, Outstanding Interactive Program and Outstanding Picture Editing for Variety Programming. It's also won Critics Choice Awards,  a Writers Guild Award, and a a Peabody, maybe because Oliver could pass as Sherman.
Last Week Tonight With John Oliver kicks off season 5 on Sunday, Feb. 18 at 11:00 p.m. Eastern Time on HBO.