News
Largest Sherlock Holmes Collection Ever To Be Auctioned
Looking for a signed copy of a pirated version of "The Sign of Four"? You're in luck!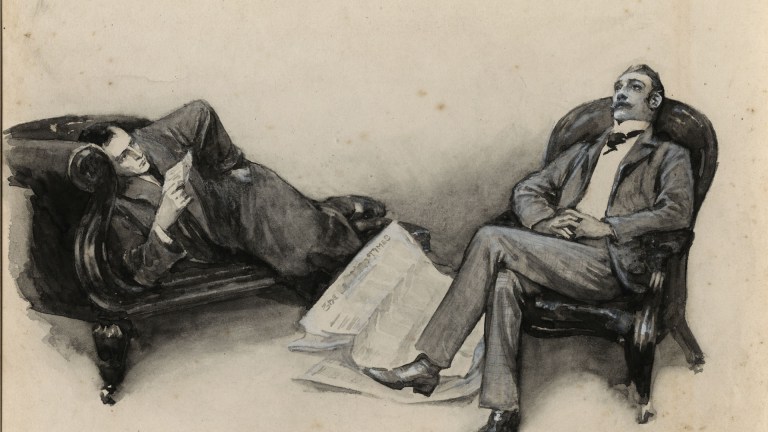 If you thought media piracy was a modern phenomenon, you would be wrong. People have been selling and sharing unauthorized versions of popular stories for as long as there has been any form of media industry. An about-to-be-auctioned collection of Sherlock Holmes memorabilia proves that fact.
Profiles in History, the auction company holding the sale, claims it will be the largest single Sherlock Holmes collection ever to reach the market. Its prize pony? A pirated copy of "The Sign of Four," signed by Sir Arthur Conan Doyle himself. The unauthorized copy belonged to columnist Eugene Field, and was not only signed by Conan Doyle, but includes an original drawing and witty verse from the author.
The drawing is of a pirate flag, and the verse from an obviously irritated Conan Doyle goes like this:
This bloody pirate stole my sloopAnd holds her in his wicked ward.Lord send that walking on my poopI see him kick along main-yard.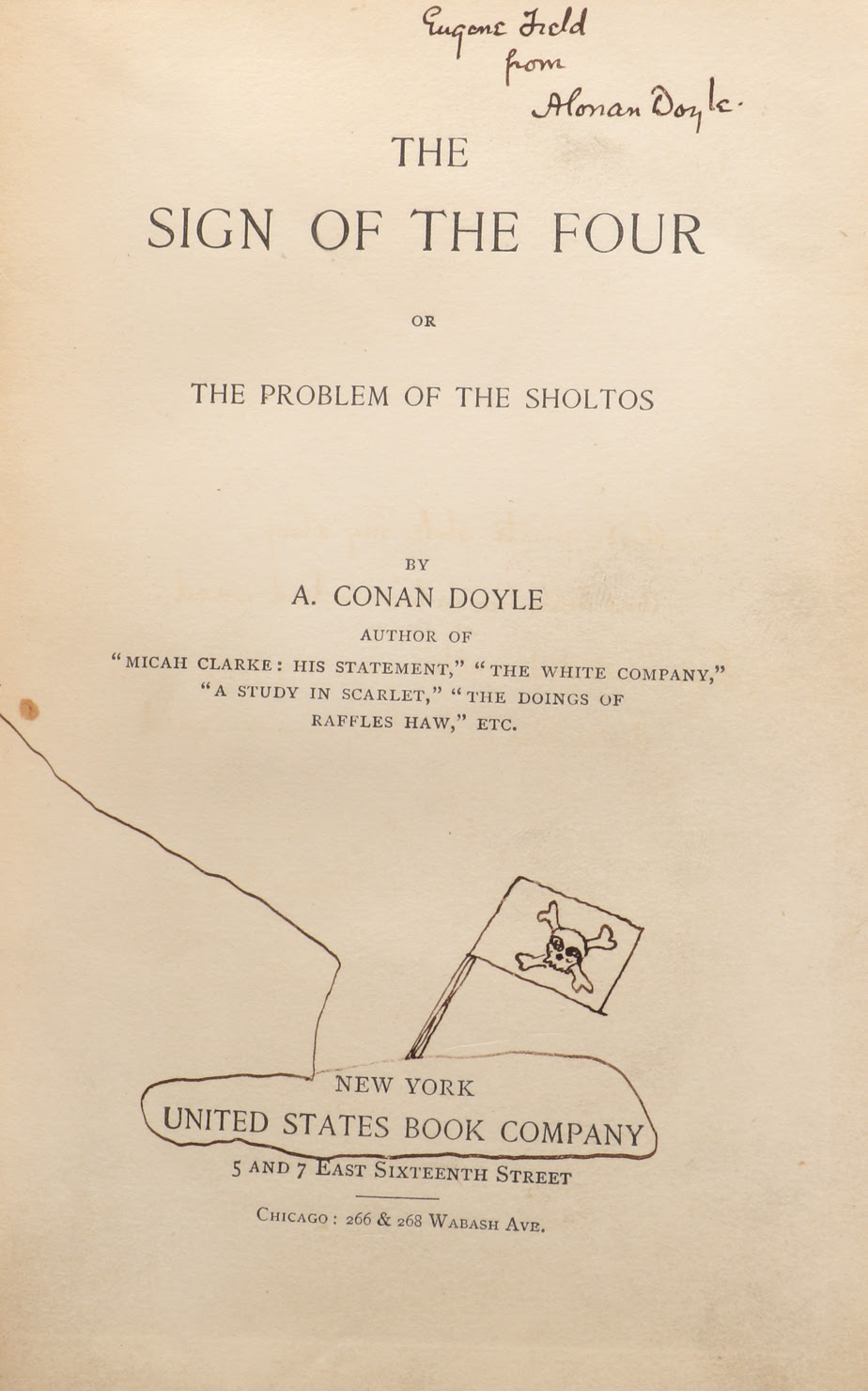 The book is expected to go for anywhere from $75,000-$125,000 when it goes up for auction on December 19th. So, if you're in the market for a last-minute Christmas gift…
The pirated collection, which currently belongs to Daniel Posnansky, includes 1,200 editions, including The Hound of the Baskervilles and The Tale of Sherlock Holmes. It points at just how expansive the book piracy trade was at the time of Conan Doyle's writing. The number of unauthorized American editions of Conan Doyle's work is second only to Charles Dickens.
Also available for sale in the collection is a doll of William Gillette in his on-stage role as Sherlock Holmes in 1899, as well as Sherlock Holmes postcards, stamps, cigar bands, lantern slides, coins, and other novelty items from the last century or so. That Sherlock Holmes sure is a popular guy.
To learn more about the auction, visit the Profiles in History website.