News
Kodachrome Trailer Shows a Father and Child Reunion
Jason Sudeikis is looking for a place to develop old negatives in Netflix's trailer for Kodachrome.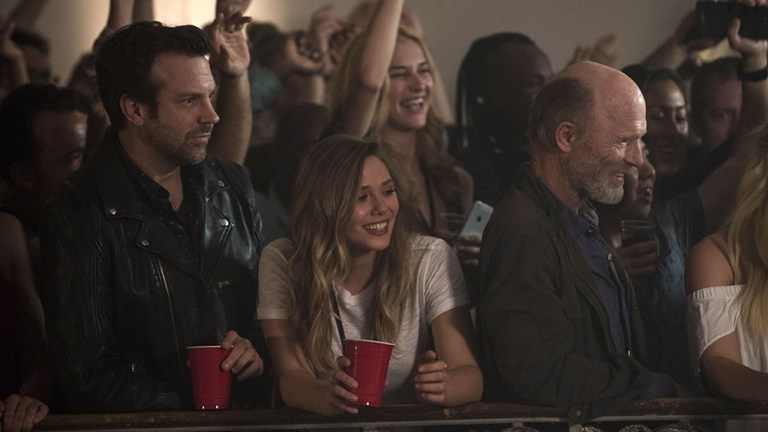 I would not give you false hope, but the upcoming trailer for Netflix's Kodachrome looks like it resolves some deep daddy issues, but actually hides a killer soundtrack. The film stars Ed Harris as a famed photographer who has one last roll of film to develop, and there's only one place in America that can print it. The film also stars Elizabeth Olsen, and Jason Sudeikis as a Spitting Devil Records A&R executive looking to snatch a band away from Sony.
Because of the rock industry job, Kodachrome will have live music scenes and the soundtrack will include Pearl Jam's "Just Breathe,"  Galaxie 500's "Melt Away," Ty Segall's "Girlfriend" and Live's "Lightning Crashes," according to Billboard.  One song they won't have, though, is Paul Simon's colorful "Kodachrome."
Sudeikis plays the record executive who is about to lose his job, Matt Ryder. Harris's character is a famed bad-boy photojournalist Benjamin Ryder who is facing terminal cancer.  Olsen plays the father's nurse Zooey.
The song that plays during the trailer is Graham Nash's 1971 track "Better Days." You can watch it here:
Kodachrome was directed by Mark Raso. It was written by Jonathan Tropper, based on an article by A.G. Sulzberger. The film was produced by Tropper, Ellen Goldsmith-Vein, Eric Robinson, Shawn Levy, Dan Levine, and Leon Clarence.  It premiered at the Toronto International Film Festival.
Kodachrome will be shown in select theaters. It debuts on Netflix on April 20.