News
King in the Wilderness Trailer Follows MLK's Last Years
HBO commemorates anniversary of Martin Luther King Jr.'s death in King in the Wilderness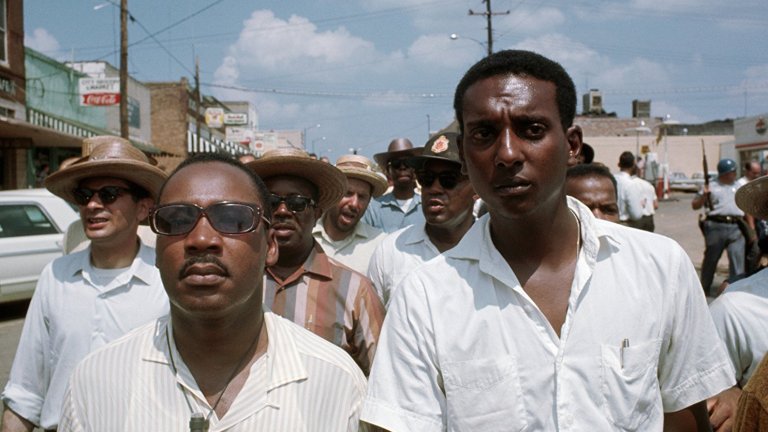 Martin Luther King Junior seized an "opportunity to inject morality into the veins of our civilization," and HBO Documentary Films is seizing upon the 50th anniversary of the civil rights leader's death to remind the world of the first, slow, drips. Their upcoming documentary King in the Wilderness debuts in April.
"Drawing on stories from the people around him, this film follows Dr. Martin Luther King, Jr. during the last years of his life, from the passage of the Voting Rights Act in 1965 to his assassination in 1968," reads the press statement on King in the Wilderness.
"The documentary provides a clear window into King's character, showing him to be a man with an unshakeable commitment to nonviolence in the face of an increasingly unstable country. With the U.S. in one of the most divided periods in 50 years, King's words underscore why nonviolence is still vital today."
King in the Wilderness was directed by Peter Kunhardt and produced by George and Teddy Kunhardt. Chronicling the last eighteen months of King's life, the documentary shows a "conflicted leader" who faced criticism from both sides of the political spectrum after the Voting Rights Act passed in 1965.
"It isn't important how long you live," said King, who was 39 years old when he was cut down by an assassin's bullet. What's important is "how well you live." King, an imperfect man living a good life, called for the restructuring American society. The man who lived his life emulating the non-violent personal politics of Gandhi found himself betrayed by the few government representatives who supported him by expanding that philosophy to include the Vietnam war.
There is a scene in the trailer that made this reporter gasp. King is marching peacefully when a shot is heard. He jumps, startled, and is brought into a brotherly embrace by the man marching next to him. But the implications are much, much louder.
The film documentary premiered at the Sundance Film Festival earlier this year.
You can watch the trailer here:
King in the Wilderness premieres on HBO on April 2.