News
Judy Movie Trailer Brings Renée Zellweger Over the Rainbow
The official trailer for the upcoming Judy film shows Renée Zellweger in what might be her next Oscar nominated role.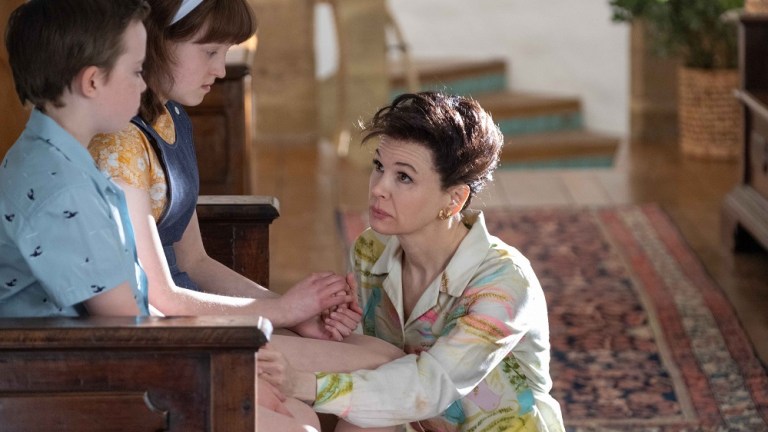 The first official trailer for the upcoming biopic Judy looks like it might pull an Academy Award for Renée Zellweger, who channels the The Wizard Of Oz star at the close of her career.
"Winter 1968 and showbiz legend Judy Garland arrives in Swinging London to perform a five-week sold-out run at The Talk of the Town," reads the official synopsis. "It is 30 years since she shot to global stardom in The Wizard of Oz, but if her voice has weakened, its dramatic intensity has only grown. As she prepares for the show, battles with management, charms musicians and reminisces with friends and adoring fans, her wit and warmth shine through. Even her dreams of love seem undimmed as she embarks on a whirlwind romance with Mickey Deans, her soon-to-be fifth husband. Featuring some of her best-known songs, the film celebrates the voice, the capacity for love, and the sheer pizzazz of 'the world's greatest entertainer.'"
Garland was 47 years old when she died in London. She was found by her fifth husband, Mickey Deans, played by Finn Wittrock in the movie.  In the film, 50-year-old Zellweger plays the star putting on a less than brave face behind the curtain but in total command of the audience. Offstage, Garland was raising three kids, Liza Minnelli, Lorna Luft, and Joseph Luft. Garland died of an accidental overdose but was also suffering from hepatitis, exhaustion, kidney ailments and nervous breakdowns towards the end of her life.
This year also marks the 50th anniversary of the Stonewall Riots. The trailer premiered at Trafalgar Square Stage during London Pride. You can watch the trailer here:
A top box office film star of the 1940s, Garland made 12 films as a teen-ager and was under psychiatric treatment by the time she was 18. She had three nervous breakdown by the time she was 23. Besides Wizard of Oz, Garland starred in Andy Hardy films with Mickey Rooney, as well as Broadway Melody of 1938, Babes in Arms, Strike Up the Band, Ziegfeld Girl, Girl Crazy, Meet Me in St. Louis, The Harvey Girls, and Easter Parade. She was nominated for Oscars for her roles in A Star is Born and Judgment at Nuremberg. Late in her career she was recorded by the Beatles' producer, George Martin.
Judy was adapted from the musical End of the Rainbow by Peter Quilter. Judy is directed by director Rupert Goold from a screenplay by Tom Edge. The film also stars Rufus Sewell as Garland's third husband Sidney Luft, Michael Gambon as Bernard Delfont, Gemma-Leah Devereux as Liza Minnelli and Bella Ramsey (Game of Thrones) as Lorna Luft. Jessie Buckley (Chernobyl, Wild Rose) also appears.
Zellweger, who starred in the musical Chicago, does her own singing in the film. Judy is Zellweger's first lead role in a film since Bridget Jones's Baby, from 2016. Zellweger plays the deliciously villainous venture capitalist Anne Montgomery in Netflix's soapy What/If.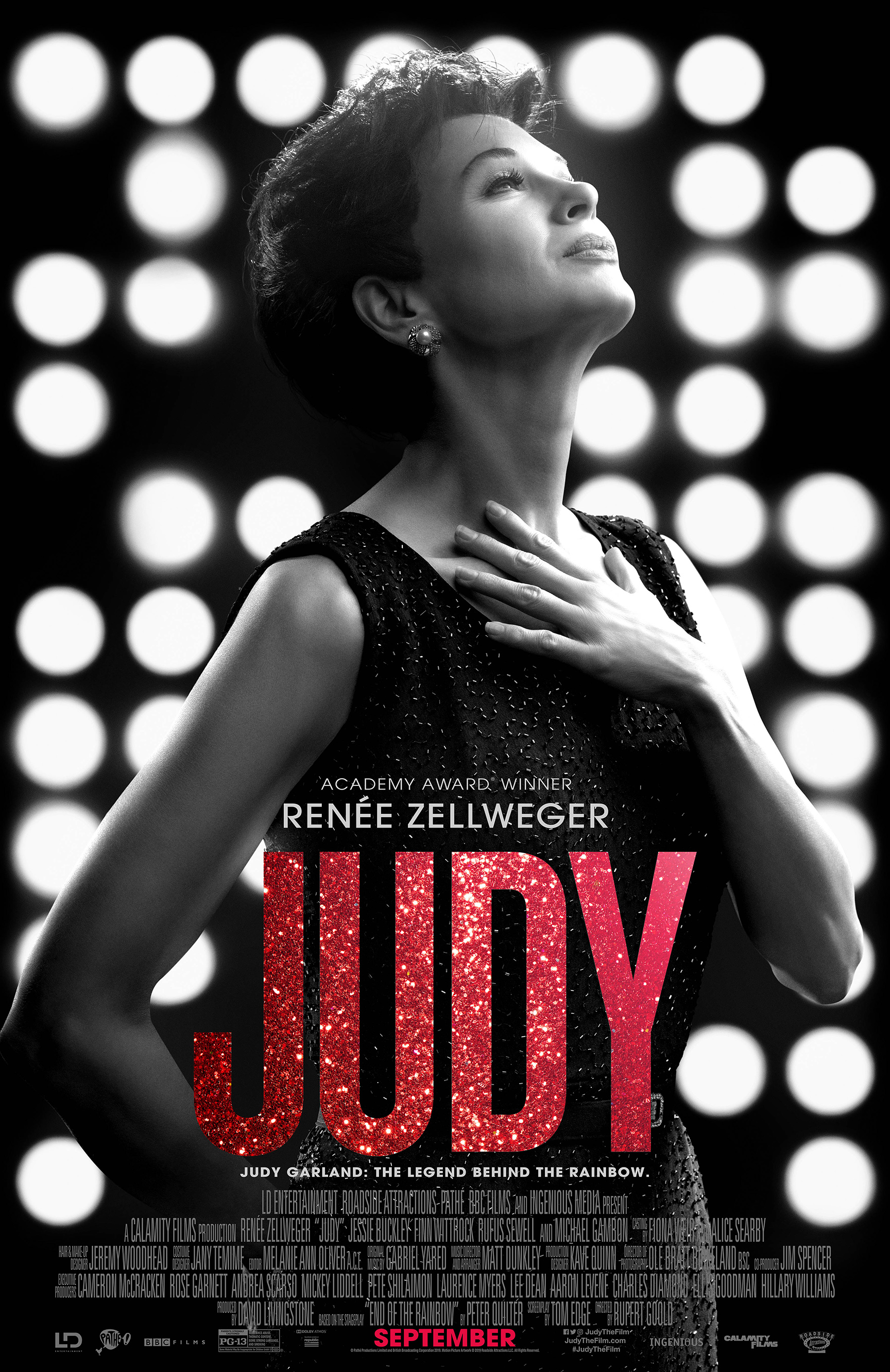 Roadside Attractions and LD Entertainment will release Judy in theaters September 27, 2019.
Culture Editor Tony Sokol cut his teeth on the wire services and also wrote and produced New York City's Vampyr Theatre and the rock opera AssassiNation: We Killed JFK. Read more of his work here or find him on Twitter @tsokol.