News
Joss Whedon Directs Planned Parenthood Short Film
Whedon continues to champion social causes he believes in, lending his skillset to Planned Parenthood for a chilling short.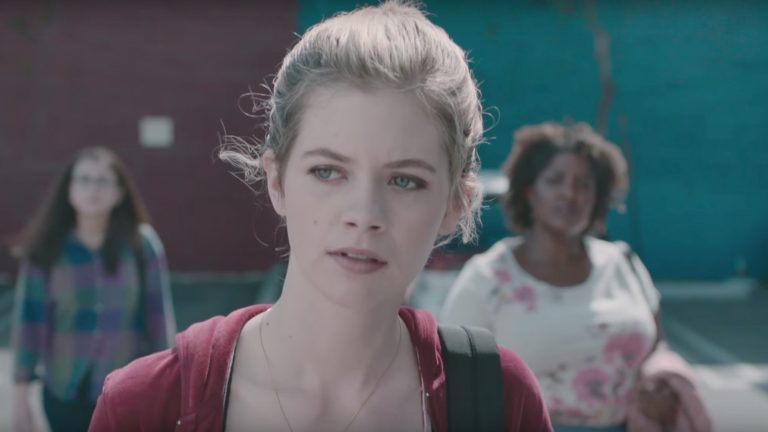 Joss Whedon is a beloved nerd writer, director, and showrunner, known for his quirky humor and his excellent character work. As his career matures, Whedon has been using his skills to promote causes he cares about. Prior to the 2016 presidential election, Whedon directed an anti-Trump featurette asking people to register and vote.
Now, the future Batgirl director is using his skillset to direct a new Planned Parenthood short called "Unlocked." Check it out…
The video shows three different women at different stages of their life who might all rely on Planned Parenthood services for healthcare: a woman who has to watch her mother die from cancer, a teen dealing with an unplanned pregnancy, and a high schooler who feels powerless as her friend gets an STD. 
Though Whedon wrote and directed the film, he told Buzzfeed that the shape of "Unlocked" "has been generated from the women of Planned Parenthood and the stories they told me. … It's not my voice that should be the last one heard, and I would be very happy if it were not even necessary to be a part of it. But we haven't gotten there yet." He added:
 I think the role of men is — like any ally — to help, to observe, and act in the world in a way that's helpful. To speak up when it's time to speak up and to shut up when it's time to shut up, which is the one we've never mastered.
The short film is an effort, it seems, to show the wide range of services the reproductive health organization provides. We see the women's lives both if they had access to Planned Parenthood servces and if they did not. The film asks the question: "What world do you want?"
In a statement, Whedon said of the film:
If politicians succeed in shutting down Planned Parenthood, millions of people lose access to basic health services. STD testing, birth control, cancer screenings…how can these be at risk? UNLOCKED is about what a world without Planned Parenthood would look like, which is truly dire. I've supported Planned Parenthood in the past, but until I worked with them closely on this, I didn't understand how many services they — and for some, they alone — provide.
Planned Parenthood continues to come under attack from conservatives. The proposed American Health Care Act (AHCA), if passed, would cut funding to the non-profit organization. Currently, Planned Parenthood consists of 650 clinics in the U.S. that provide reproductive health services and sexual education. It is the largest single provider of reproductive health services in the U.S. 
Sue Dunlap, president and chief executive officer of Planned Parenthood Los Angeles, said in a statement:
We're grateful to Joss Whedon and the entire cast, crew, and production team for standing with the millions of people who rely on Planned Parenthood health centers. Each day, thousands of women, men, and young people call us seeking care. They often reach out to us in their most vulnerable moments, and we are committed to keeping our doors open to them — no matter what.
Speaking about his role in larger progressive social movements, Whedon told Buzzfeed:
Because I will speak out, and because I have for a long time, I think I get mistaken for a real activist. But then you meet them. You meet people who are truly informed and truly articulate and truly have dedicated themselves and given things up for the cause, and you're like, 'Okay, I made a video, so I'm cool too.' … I really am just kind of a worker bee in this particular instance, trying to help the people who are doing the actual work.
If you'd like to learn more about Planned Parenthood and to show your support, head over here. To donate to Planned Parenthood, head over here.
For more ideas about how to help make a difference for people who are most vulnerable in our society, head over here.