News
Johnny Thunders Biopic Coming from Director Jonas Ackerlund
The wild life story of Johnny Thunders, the guitar player for The New York Dolls, The Heartbreakers, and more, has a director.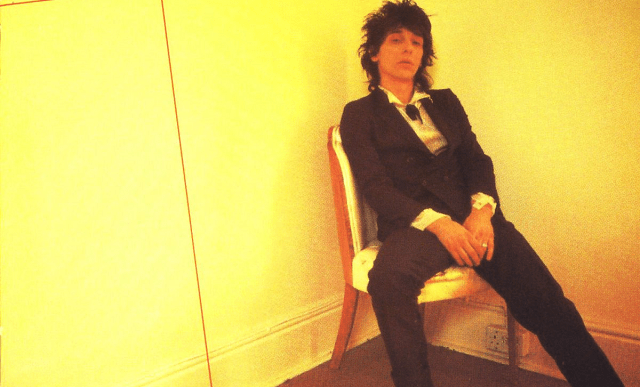 Imagine, if you will, a band that wrote perfect rock n' roll songs, played them with furious abandon, and featured no fewer than two outrageous personalities whose charisma was only matched by their raw power, one of whom was one of the most gifted guitar players of the punk rock era. This band you're imagining is the New York Dolls, and that guitar player was Johnny Thunders. 
The fact that the Dolls disintegrated before they could become superstars is a series of tragedies on its own, but the life of Johnny Thunders is something that could be even more harrowing. Thunders had an appetite for fast living that could probably make Keith Richards nervous, but unlike the legendary Rolling Stones guitarist (who will outlive us all), Johnny Thunders was mortal, and he died at the age of 38 after a long battle with addiction. Johnny Thunders and the New York Dolls were used as the catalyst for much of the story of the first (and only) season of HBO's Vinyl. They were the band in the first episode who literally brought the house down.
Here they are in 1973. Johnny's the one in black with the yellow guitar…
So a Johnny Thunders biopic has the potential to be something really nuts, and of course will bring a brilliant soundtrack to the party. Appropriately, the movie (based on Nina Antonia's authorized biography of the guitarist, Johnny Thunders: In Cold Blood), has landed a director best known for his work in music videos, Jonas Ackerlund.
Jim Agnew and David Hilary are executive producing with Chloe Caro and Ada Guerin of the appropriately named L.A.M.F. Films. Caro and Guerin wrote the script with Antonia.
If you're not familiar with Johnny Thunders, the three essential albums are the first, self-titled New York Dolls album, L.A.M.F. (with The Heartbreakers), and his first solo album So Alone. There's lots more out there, but these are three brilliant records guaranteed to make your late nights more interesting.
Source: The Wrap