News
John Boyega Talks Timeless Narrative of Detroit
John Boyega discusses the painful cycle of violence that's just as alive today as it is in the 1967 setting of Detroit.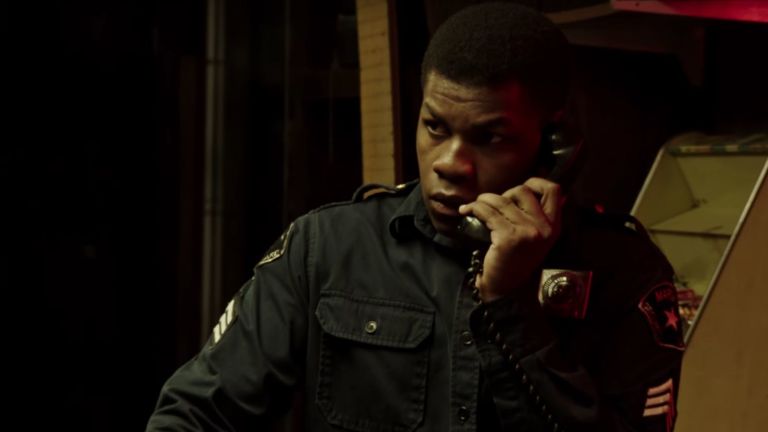 Kathryn Bigelow's searing Detroit is in theaters now and is leaving audiences gasping. Despite being set in 1967 during the 12th Street Riot in the motor capital of the U.S., the narrative that Bigelow and screenwriter Mark Boal find for their film is painfully current. It's also something that star John Boyega is all too aware about.
When we sat down for a brief but thoughtful video interview earlier in the month, we discussed just how many echoes are heard today from that film's glimpse into the past. After all, the movie focuses on a handful of young African American men being held, beaten, and (in some cases) killed by aggressive white police officers at the Algiers Motel.
"It's just the same narrative," Boyega says with obvious lamentation. "It's an insight into what's going on right now and what's been going on. And it's unfortunate, because it shouldn't be this way after 50 years. It should be some form of growth, change, or realization, which just introduces more peace. But hopefully this movie influences a positive conversation that helps change that."
In the film, Boyega plays the real-life hero Melvin Dismukes who, despite being a private security guard at local grocery store, chooses to walk into the Algiers Motel and calm down a situation that could turn into chaos.
Boyega had the opportunity to meet with Dismukes while preparing for the role and really exploring in-depth the history that led to that harrowing summer of 1967. We discuss that in the below video, as well as just how he found himself in Kathryn Bigelow's latest masterpiece.
Detroit is in theaters now.
Read and download the full Den of Geek Special Edition magazine here!