News
James Mangold Directing Patty Hearst Movie, Elle Fanning in Talks to Star
Following Logan, James Mangold is co-writing and directing a movie about the hostage-turned-revolutionary. Elle Fanning is in talks.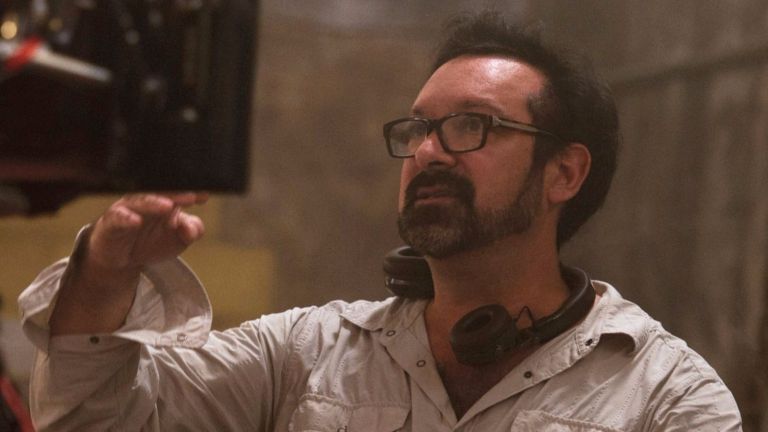 Well it's good to see that despite whatever ominous headlines are in the Hollywood trades these days, the folks at 20th Century Fox are not letting it stop them from developing some interesting sounding projects. Indeed, Variety was the first to report the announcement that under the Fox 2000 label, James Mangold has signed on to direct an untitled Patty Hearst movie about an heiress hostage turned leftwing radical bank robber. Whether seen as a brainwashed victim or militant revolutionary, Hearst's story continues to catch the imagination, including perhaps that of Elle Fanning who is circling the project with the aim to play Hearst.
As per Variety, the film adapts American Heiress, Jeffrey Toobin's nonfiction and bestselling account of Hearst, who was a Berkeley undergraduate in her sophomore year when she was kidnapped by a group who called themselves the Symbionese Liberation Army. Less than two years later, she reemerged as a member of the radical group and participated in at least one bank robbery.
This follows Mangold's recent success on 20th Century Fox's Logan, an anti-hero superhero movie that has powerful ambitions atop its strong critical and box office reception. Indeed, as Fox campaigns for awards accolades for Logan, Mangold has apparently written the latest draft of this Patty Hearst movie, which was previously worked on by Larry Karaszewski and Scott Alexander. He also has previously been tapped to adapt Don Winslow's The Force novel and is still developing a screenplay for an X-23 movie, however Patty Hearst will take precedence above the rest. Elle Fanning meanwhile continues to see her star rise, having made waves in last year's The Neon Demon and 20th Century Women. She also had a memorable role in her second collaboration with Sofia Coppola earlier this year, The Beguiled.
Patty Hearst is of course one of the most controversial (and romanticized) figures of 1970s counterculture. Only 19-years-old when she was kidnapped by the 20-member Symbionese Liberation Army, she was kept in isolation and threatened with death but eventually became persuaded to support their cause. And despite being the granddaughter of conservative media mogul William Randolph Hearst (the inspiration for Citizen Kane), she was arrested 19 months after her own kidnapping following the commitment of crimes alongside the group. She was found guilty for bank robbery, but saw her sentence commuted by President Jimmy Carter and was later fully pardoned by President Bill Clinton.
The logline for the movie is that it ""traces the audacious, kaleidoscopic and psychologically twisted story of a true-life Alice in Wonderland."