News
Is Deadpool a Contender for the Best Picture Oscar?
After beating out critical darlings like Jackie and Nocturnal Animals at the PGAs, Deadpool may just wind up with a Best Picture Oscar nod.
The superhero genre has come a long way in the 21st century. Once considered a trashy blockbuster oddity that was as dead as Bat-nipples 17 years ago, superhero movies are now the defining entertainment and escapism de jour of our times, just as the Western or musical was a half-century ago. If you need any better confirmation consider this: Deadpool, the movie that features Ryan Reynolds making dick jokes after breaking his foot on the metallic package of X-Man Colossus, was nominated today for the Daryl F. Zanuck Award for Outstanding Producer of Theatrical Motion Pictures from the Producers Guild of America.
Indeed, the PGA is not exactly a household name among casual moviegoers. Unlike the Academy of Motion Picture Arts and Science's Oscars, or the Hollywood Foreign Press Association's Golden Globes, the PGA has no broadcasting network presentation that is breathlessly covered by celebrity-watchers and fashionistas. The fact that it also shares the same acronym as professional golf probably doesn't help in terms of name recognition either. However, more than any other guild, critics group, or awards show, the Producers Guild has long been the best bellwether for predicting both Best Picture nominations and Best Picture wins. Consider that in the last 10 years of Oscars, eight of the 10 Best Picture winners also earned what is essentially the PGA's Best Picture award.
This is because producers still tend to drive the movie industry, and as goes their opinion, so often too does the rest of Hollywood. So when the PGA announced today what its Best Picture contenders for the year that was 2016 are, it is unsurprising to see the usual frontrunners prominently featured: La La Land, Moonlight, and Manchester by the Sea. But what was a shock is a certain infamous superhero film joining the fray… why yes, it's Captain Deadpool himself. Or maybe just Deadpool.
Beating out other traditional critical darlings like Jackie and Nocturnal Animals, both of which were in our top five for 2016, Deadpool has climbed a summit of recognition by being what producers in Hollywood love most: a big old hit that plays as well with critics as it does with its runaway box office tallies. After all, a movie that costs $58 million, but makes nearly $800 million worldwide, is far more appealing to Tinseltown financiers than what some moldy critics group voted for.
Previously, Deadpool was also nominated for Best Picture by the Golden Globes. However, that could generally be dismissed since it was in what is traditionally the "also-ran" category of "Best Comedy or Musical," albeit this year, the frontrunner for Best Picture took that prize with a vengeance (La La Land).  In other words, a cynic might say Deadpool's inclusion in that race (as well as Ryan Reynolds' nomination for Best Actor in a Comedy or Musical) insured better ratings for the Globes' telecast. And yet, Deadpool again got another eyebrow-raising nomination from the Writers Guild of America (WGA), which nominated it for Best Adapted Screenplay… Still, the WGA's rules and regulations about what qualifies as a guild-approved screenplay and what does not are draconian and confusing. So most of us just shrugged at the anomaly.
But now here we are, with Deadpool enjoying a nomination from the industry's most reliable Best Picture barometer, and with Golden Globes and WGA nods to boot. And again, Deadpool was a big old hit, much more so than the second highest-grossing PGA nominee, Arrival with its respectable but not earth-shattering $157.4 million worldwide cume.
So could Deadpool do what no other superhero movie has done: sneak into a ninth or tenth Best Picture slot? Well… maybe.
To date, there have been no Best Picture nominees from the superhero genre, however this is in large part because most superhero movies are not exactly what we would call Best Picture material. Fans worldwide might love the sight of Robert Downey Jr.'s Iron Man, but an overreliance on formula, convention, and narrative simplicity that often asks A-list talent to bat at less than 100 percent, so as not to get in the way of the CG-spectacle, is a tougher sell to awards voters, be they critics or industry-insiders.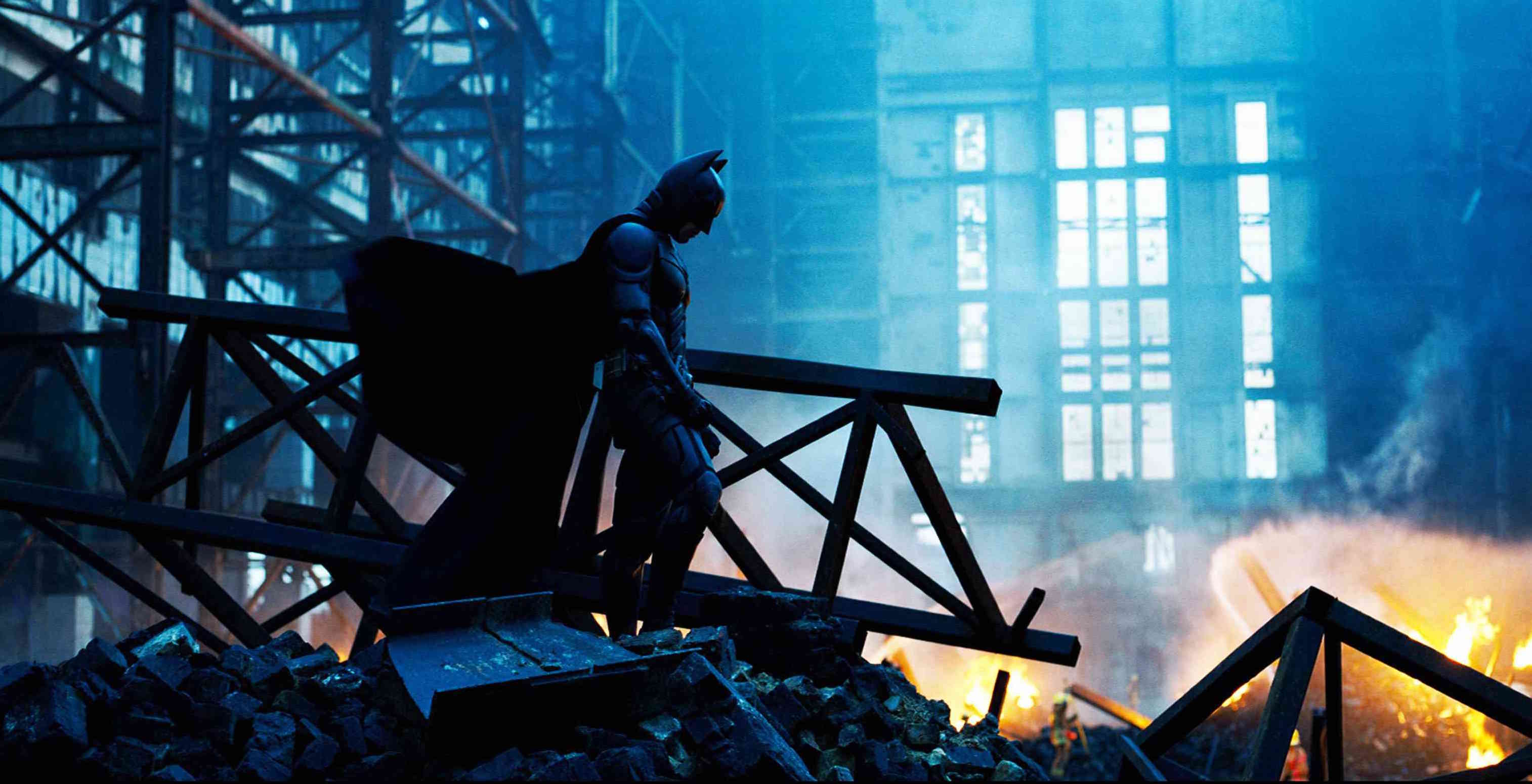 Of course, there are exceptions, the most notable being The Dark Knight, which in 2008 inarguably elevated its popcorn entertainment trappings to an art form. In decades to come, film historians and academic culturists will be hard-pressed to find a single American film that better encapsulated the sense of fear, paranoia, and despair that marred the Bush years after 9/11 and the doomed War in Iraq. That zeitgeist-capturing rush, complete with an instantly legendary performance by Heath Ledger as the Joker, made it potentially the best movie of 2008. It certainly has held up better as a classic than many of the Best Picture nominees from that year like The Reader, Milk, Frost/Nixon, The Curious Case of Benjamin Button, or even the Best Picture winner, Slumdog Millionaire.
The Dark Knight was nominated for Best Picture at the PGA, yet come Oscar season it was found shockingly missing from the aforementioned films' short-list. The infamous snubbing is what led to the AMPAS to expand the nominating field from five movies to 10 (the PGA followed suit, accordingly). As a consequence, more genre-friendly films like District 9, Inception, and Mad Max: Fury Road have been greeted with Best Picture nods of approval by the often conservative Academy voting pool. Still, there has been no superhero movie ever nominated for Best Picture.
So in terms of precedence, history is not on Deadpool's side. Additionally, and unlike the PGA, Academy voters—particularly those from acting branches that might turn up a nose at an action flick getting in over exquisitely textured fare like Jackie—do not have to nominate 10 films anymore. They can nominate as many that meets a certain threshold of required support, be it nine, eight, or even only seven films.
Still, fanboy culture can take solace in the fact that times have changed. While The Dark Knight was naturally more "prestigious" than any other superhero movie made to date, including Deadpool, it still had to overcome the stigma of "superhero movies" at a time before the genre cemented itself as a cornerstone of modern Hollywood moviemaking. Deadpool now arrives in a decade where everyone in the industry, begrudgingly or otherwise, accepts their presence. Additionally, Deadpool's cavalier attitude of not taking itself seriously, as well as mocking the formulaic tediousness of its competitors both at home studio 20th Century Fox or at the market-controlling Disney, makes it perhaps more palatable than Christopher Nolan attempting to psycho-analyze American society's reaction to the War on Terror in gaudy superhero drag.
After all, comedies with eccentric performances (and boffo box office receipts) have earned Oscar love before, such as acting nods for Johnny Depp in the first Pirates of the Caribbean or even the Oscar wins for Kevin Kline in A Fish Called Wanda and Marisa Tomei in My Cousin Vinny.
Also, unlike Dark Knight, Deadpool has major nominations from the Golden Globes and WGA. So maybe, just maybe, the Merc with a Mouth will blaze his way into a ninth or tenth Best Picture slot? If that happens, we'll all be feeling the power of WHAM! for sure.