News
iPhone 6: Everything You Need to Know
Everything you need to know about the iPhone 6, including news, rumors, images and more...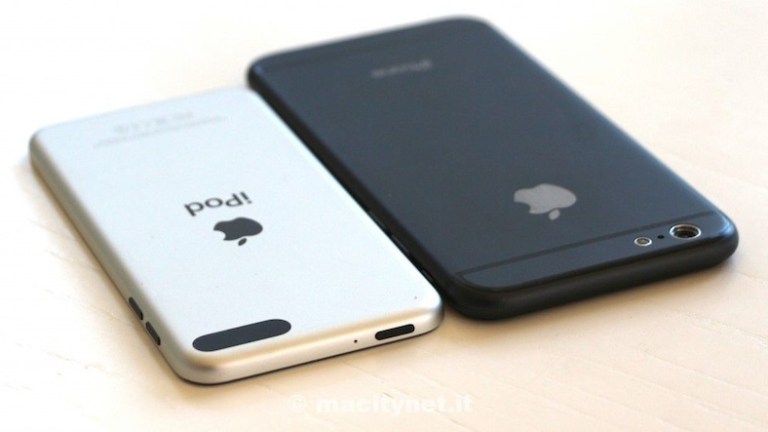 It's been nearly ten months since we last saw a new iPhone from Apple, and now the company is rumored to be gearing up to release the iPhone 6. While the previous trend of cell phones used to be that we all wanted something smaller, faster, and the longest battery life possible. Now, Apple will apparently make the move towards going bigger, faster, and long battery life. (So, for the best estimate of the iPhone 6, queue Kanye West's "Stronger").
For now, these are all rumors and speculation (since Apple has yet to confirm that the iPhone 6 is even a thing yet). For the most part, however, these rumors are based on moves made by Apple–patents filed, facilities built, etc–and all signs are pointing to an even better device. We will keep this posted updated with the latest iPhone 6 news and rumors, but for now, let's take a look at what is out there so far:
Display
But according to numerous iPhone 6 rumors, the upcoming Apple device will have a 4.7-inch display, putting it right in-line with the majority of Android phones. And, apparently Apple isn't stopping there, as they also could have intentions to release a slightly larger device with a 5.5-inch display, rumored to be named the "iPhone Air," according to China.com (it's in Chinese). It sounds as though the iPhone Air would be a similar strategy to what Apple did with the iPhone 5 (releasing an iPhone 5c), but the 5c didn't see as much demand as the company hoped. But, a larger device falls right in-line with Apple acknowledging that consumers want larger phones.
Although initial rumors suggested that the iPhone 6 could be Apple's first curved display device, more recent rumors point to it being flat.
It's also rumored that Apple will not be using Gorilla Glass this time around, but instead will be making their own displays for the iPhone 6 from sapphire glass. This rumor partly stems from the news about Apple building a sapphire manufacturing facility in Mesa, Arizona, as well as patents filed with the U.S. Patent and Trademark Office. The display will reportedly have a 1704 x 906 resolution.
Size
According to a leaked listing on Amazon's Japanese marketplace, the iPhone 6 will have much bigger dimmensions than its predecessors (obviously necessary for the bigger screen).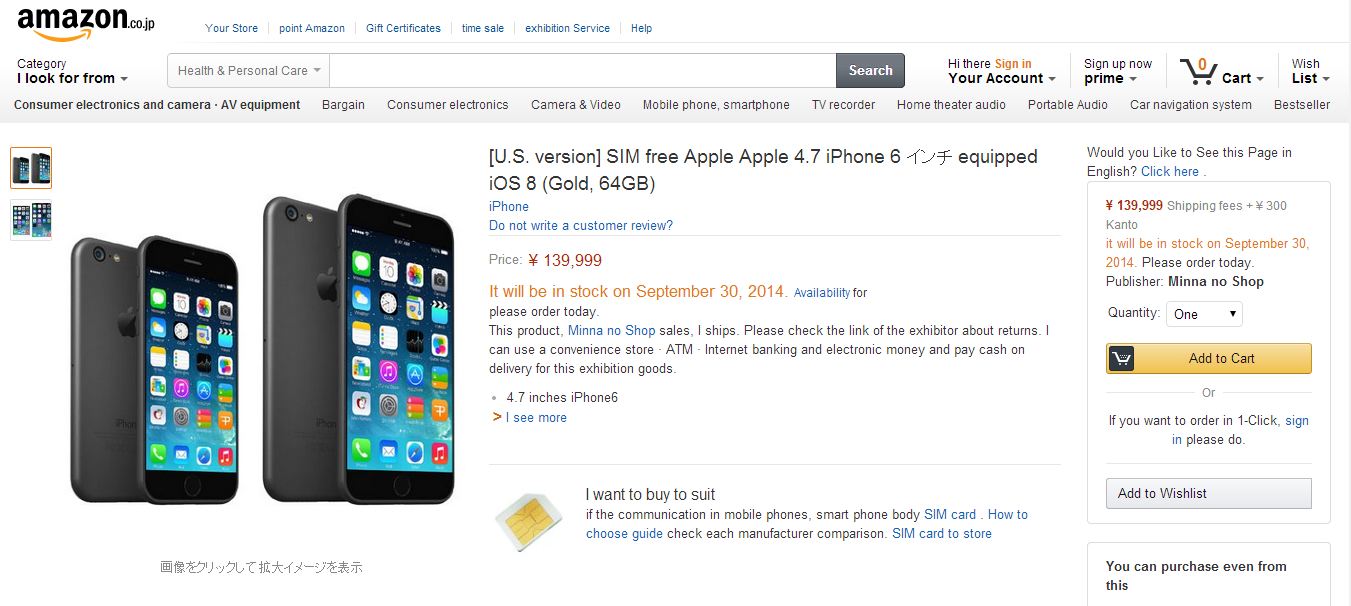 Loadthegame.com managed to grab a screenshot of the leak before the listing was taken down, which also provides us with our first unofficial look at the iPhone 6 concept. The dimmensions listed on the page are 130 x 65 x 7mm (or 5.1 x 2.55 x .27 inches if you prefer) with a weight of 113 g. This makes it slightly thinner than the iPhone 5s' .30 inch depth, as well as slightly taller and wider. Even with the bigger specs, though, the phone will apparently weigh just 1 gram more than the iPhone 5s.
Specs
Reports from China are suggesting that Apple will use its 64-bit A8 chip for the iPhone 6, and it will be a dual-core processor running at (at least) 2GHz. The faster processor will help to improve the iPhone's battery life, which is expected to be at least 1800mAh, according to Sohu.com (click the link for the english translation). Undoubtedly, Apple will need to increase the battery size from their previous models if they are, indeed, making the screen bigger–bigger screens are the biggest battery drains for cell phones.
Potential users can expect the iPhone 6 to have a 32GB and 64GB internal memory option, but it's rumored that there will also be a 128GB option that would make for one hell of an expension phone.
Like its latest predecessor, the iPhone 6 is expected to include a Touch ID fingerprint sensor built into the device's home button.
This is just speculation, but Apple could also opt to include the newest 802.11ac Wi-Fi for the iPhone 6.
It has also been reported that Apple's e-wallet (they mean iWallet…I'm sure of it!) technology could debut with the iPhone 6 this fall, which is Apple's version of Google Wallet. Apple is apparently in talks with Visa to develop the feature, which would use Bluetooth and Wi-Fi instead of near-field communication connectivity.
Camera
We'd hate to judge the iPhone 6's camera based on just rumors, but even the rumored camera specs aren't all that impressive. The rear camera could have somewhere between 8-megapixels and 13-megapixels, putting it well behind great Android phone cameras such as the one in a Galaxy S5, which has a nice 16-megapixel rear camera with zero shutter lag.
Price
With a bigger screen, better specs, and new overhead costs (like that Maza facility), it's extremely likely that the iPhone 6 will cost more than the iPhone 5s did at launch. There is an expected $100 increase, but an industry analyst from Marketwatch.com, Raymond James, says that research shows iPhone users would pay an extra $100 for these features. This would put Apple's new device at $199 to $299 with a two-year contract, with the price difference dependant on which memory size a user opts for.
Release Date
The Amazon listing mentioned above also pinned an in-stock date of September 30th, which falls in-line with the rumros of the device being announced in the first couple of weeks in September.
Other Thoughts
It appears as though Apple's iPhone 6 would take a step in the right direction with an increased screen size, desktop sync, and thinning out the device. But, if these specs turn out to be more than just rumor, the iPhone 6's camera is an overlooked flaw. More importantly, there is no word on any improvement to the App Store, which in my opinion, is absolutely dreadful. The use of Google Play on Android is eons ahead of Apple's App Store, mostly due to its organization. The App Store is clunky, messy, and could definitely use an overhaul. Also, while Apple continues to push for bigger and better, which puts the iPhone prices toward $600, the Android prices are heading closer towards $200, on average. Which would you rather pay? Thus, is the major reason that Apple is losing so significantly to Android in marketshare. Here's to hoping that the iPhone 6 will turn things around.