News
ID Series Homicide City Spotlights Violence in the City of Brotherly Love
The City of Brotherly Love hides a darker side that will come to light on Investigation Discovery's Homicide City.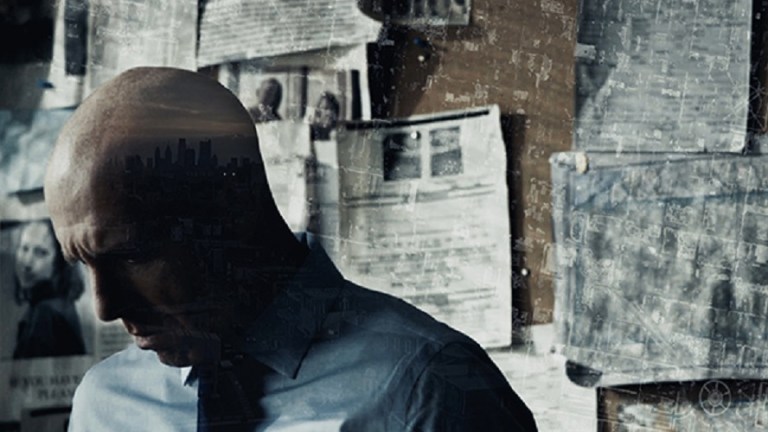 The historic city of Philadelphia is known as the City of Brotherly love, but just like the Liberty Bell it is also famous for, there is a crack showing. The all-new Investigation Discovery series Homicide City will walk the beat with Philadelphia detectives as they break down their toughest cases.
"By the turn of the 21st century, Philadelphia detectives were investigating roughly 400 homicide cases in any given year," reads the official statement from ID. The statistic is lower today but the people behind the numbers still reel from the very real impact of what went into those numbers. Through "the pain endured by victims' loved ones, the community impact, and the memories that keep detectives up at night."
Homicide City season 1 will explore the crimes that had "police detectives banding together across the metropolitan landscape in a sequence of manhunts." The cops will take the audience on a ride-along "from the mansions and manicured lawns of the wealthy Mainline suburbs to the inner-city Badlands"
Each episode will be told through the eyes of veteran homicide detectives, local beat reporters and the victims' families.
According to the official synopsis:
"Fortune and love do little to protect the fate of Philadelphia's victims as stories include the attack on Lockheed Corporation's wealthy CEO, Courtlandt S. Gross; the death of John Thurberg months before his wedding; and the killing of an expectant mother, Natise Johnson. Nonetheless, viewers will find a sense of justice in the commentary provided by former Montgomery County Chief Oscar Vance; retired Philadelphia Police Sergeant William Britt; Philadelphia Inquirer investigative journalist Larry Lewis; and other local experts.  
 Cases featured in the first season of Homicide City are:
 SERIES PREMIERE: A Manager's Murder

Premieres Wednesday, February 21 at 10/9c

Five months before a Philly restaurant manager is to be married, his fiancé is devastated to learn of his murder at work. Other witnesses are found tied up at the scene with seemingly few concrete details to offer, but the Montgomery County PD calls upon Chief Oscar Vance to resurface valuable clues.

Nine Months Murdered

Premieres Wednesday, February 28 at 10/9c

An expectant mother is killed in her own home. In a search for the killer, homicide detectives wade into the mother's past only to find a person-of-interest in one ex-boyfriend after another. If investigators can catch up with each man from her past, they're sure to make an arrest. However, all bets are off once a bizarre love triangle comes into play.

Main Line Massacre

Premieres Wednesday, March 7 at 10/9c

In the wealthy Philadelphia Mainline, violent crime rarely occurs. This all changes when two residents are found dead inside their mansion. Fear spreads throughout Philly and the nation as it's revealed that one of the victims is the CEO of Lockheed Corporation. Investigators soon discover other crimes that fit the profile of the Mainline murders, but their suspect always seems one step ahead. Will investigators finally catch up?

Bingham Street Blues

Premieres Wednesday, March 14 at 10/9c

Residents in the diverse Crescentville section of Northeast Philadelphia are known for a neighborliness not often seen within a major city. So, when a loving mother, her boyfriend and artist daughter are found slain inside their home, homicide detectives suspect the murders were committed by someone they knew. It appears the killer was invited into the house. Only after investigators examine the crime scene and develop key forensic evidence, do they happen upon the involvement of a far more dangerous killer than they ever expected.

Russian Tragedy

Premieres Wednesday, March 21 at 10/9c

Northeast Philadelphia sits within city limits, but has a suburban feel and top schools. Perhaps that's why the tightknit Russian-American community chose the area to call home. When a Russian mortgage processor is found stabbed in her office, it sends shockwaves all the way back to Russia.

South Street Mystery

Premieres Wednesday, March 28 at 109c

When a husband and wife jeweler team are found murdered in the townhouse they also use to sell their wares, police immediately wonder if the slayings are part of a robbery. As detectives begin to process the scene, they find a fortune of diamonds left behind. Nothing was taken. With no signs of forced entry, it seems the murderer was someone they knew. It takes almost ten years for a group of seasoned Philadelphia Homicide detectives to finally pin down their perp.
Homicide City premieres Wednesday, February 21 at 10 p.m. on ID.