News
Iconic New Orleans Rock and Roller Fats Domino Dies at 89
It is a blue Wednesday. Antoine "Fats" Domino, one of Rock and Roll's architects, dies at home in New Orleans.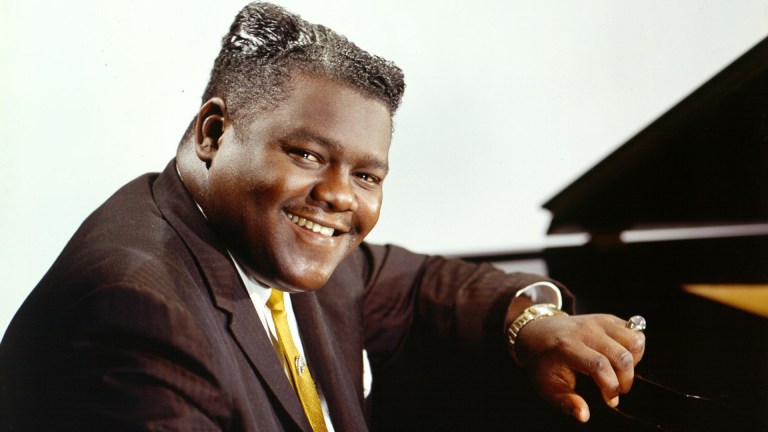 Singer, songwriter, pianist and New Orleans staple Fats Domino died at the home of his daughter yesterday, October 24, at the age of 89. Domino died of natural causes, according to Mark Bone, the chief investigator for the Jefferson Parish Coroner's office.
Fats Domino was one of the architects of rock and roll. His songs are so deeply embedded in the fabric of American culture, Happy Days' Richie Cunningham would sing "I found my thrill on 'Blueberry Hill' every time he thought he might be getting lucky.  When the Beatles first tour of America hit New Orleans, the only thing they wanted to do was meet the boogie-woogie pianist with the big diamond rings. "There wouldn't have been a Beatles without Fats Domino," John Lennon once proclaimed.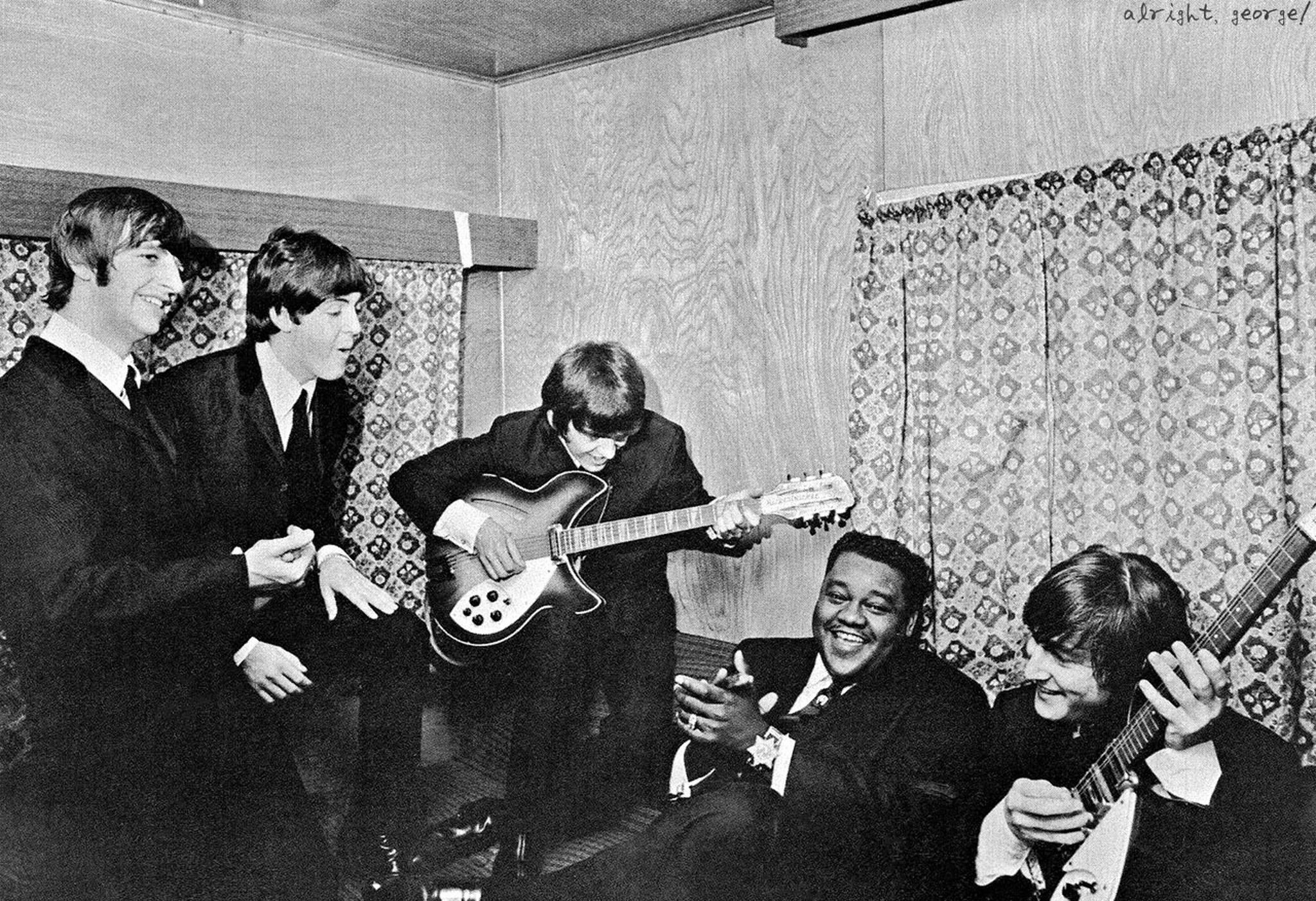 Domino hit the Top 40 almost 40 times in the 1950s and early 1960s with songs like "Ain't It a Shame," "I'm Walkin'," "Blue Monday," "Whole Lotta Loving," "I'm Ready," "I Want to Walk You Home" and "Walkin' to New Orleans." Domino lived in the Lower Ninth Ward and refused to abandon his home when the levee broke during Hurricane Katrina. He had to be rescued from his second-floor balcony by the Coast Guard.
Antoine "Fats" Dominique Domino Jr. was born on Feb. 26, 1928. He was the youngest of eight children. He started playing piano when he was 10, when his brother-in-law, the trad jazz musician Harrison Verrett taught him some chords. Fats played a piano his family inherited so long and so loud, his parents moved it to the garage. Domino spoke Creole French before he spoke English, giving his voice that easy-going lilt. He dropped out of school to play clubs.
Domino's first hit, the bouncy blues based song "The Fat Man," which he wrote with Dave Bartholomew, came out in 1949, the same year he recorded "My Blue Heaven" and four other hits. The song came out on Imperial Records and sold somewhere around 1 million copies. It earned him the reputation of being one of the architects of rock and roll in the 1950s.  Antoine was dubbed "Fats" by bass player Billy Diamond, who said the young musician "reminded me of Fats Waller and Fats Pichon."
Domino rose to prominence during segregated America and faced racial discrimination during his greatest run. He and Bartholomew were among the first Rock and Roll Hall of Fame inductees. Domino inducted by Billy Joel in 1986. Domino accepted the National Medal of Arts from President Bill Clinton in 1998. Domino received a Grammy Lifetime Achievement Award in 1987. Rolling Stone magazine listed him at #25 in the list of "Greatest Recording Artists of All Time."
SOURCE: VARIETY