News
Iconic New Orleans Musician Dr. John Dies
New Orleans musician Mac Rebennack conjured the best mojo in Dr. John the Night Tripper.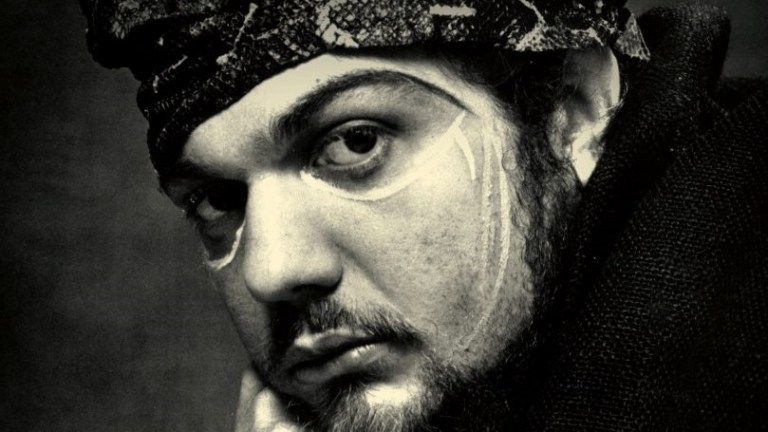 "They call me Dr. John, The Night Tripper," New Orleans voodoo pianist Mac Rebennack sang on the 1969 song "Gris-Gris Gumbo Ya Ya." With his sizzling Gris-Gris his hand, he lived and breathed New Orleans. The last of the best, Dr. John the Night Tripper, died of a heart attack "toward the break of day" on Thursday, June 6, according to the New York Times. Like Leon Redbone, who died last week, there is some dispute over Dr. John's age, various reports have him listed as 77 or 78.
"The family thanks all whom have shared his unique musical journey, and requests privacy at this time," a statement from the musician's family said. They did not say where he died, though he reportedly was resting at his Lake Pontchartrain area home, not too far from New Orleans. Dr. John has been out of the public eye since late 2017, when he canceled several gigs. He was born in New Orleans' 3rd Ward, the birthplace of Louis Armstrong. Along with Fats Domino, they are the very symbols of New Orleans. Domino's guitarist Walter "Papoose" Nelson was Dr. John's mentor.
Dr. John the Night Tripper was born as a male version of voodoo queen Marie Laveau, vaguely based on a popular New Orleans root doctor from the mid-1800s. The Senegalese prince came from Haiti and lived on Bayou Road as a free man of color. The real Dr. John had 15 wives, 50 children, spiders, snakes, and lizards. His shop displayed embalmed scorpions and human skulls on the shelves. Rebennack originally came up with the Dr. John persona for a record and a stage show based which would star his friend Ronnie Barron. Barron left the project, and Rebennack became Dr. John in the late 1960s.
Dr. John, The Night Tripper combined New Orleans rhythm and blues with psychedelic rock. His stage shows recreated voodoo religious ceremonies. Dr. John and his band wore costumes and headdresses. His music was his voodoo. The albums Babylon (1969), Remedies (1970) and The Sun, Moon, and Herbs (1971) continued the voodoo sound.
Before he was Dr. John the Night Tripper, he was called Professor Bizarre. He dropped out of high school to play in bands when he was a teenager in the 1950s. He was a gifted guitarist until he got his left ring finger blown off in a 1961 shooting incident in Jacksonville, Florida. He moved on to keyboards. He played on classic recordings by Professor Longhair and Irma Thomas.
A heroin addict, Rebennack was sentenced to a two-year federal prison sentence on drug charges. When he got out of federal prison in Fort Worth, Texas, at age 24, in 1965, he blamed New Orleans district attorney and JFK conspiracy theorist Jim Garrison, for pushing him out of the crescent city by cracking down on prostitution and all-night music clubs.
Rebennack moved to Los Angeles and became a session player along with musicians like Glen Campbell, Leon Russell, Hal Blaine, Carol Kaye, Tommy Tedesco, and Mike Melvoin filling Phil Spector's Wall of Sound. Dr. John played on recordings by Sonny and Cher, Gregg Allman, Ringo Starr, B.B. King, Canned Heat, Frank Zappa's Mothers of Invention, The Grateful Dead, Carly Simon, James Taylor, Mink DeVille, Maria Muldaur, Levon Holm and Harry Connick Jr. He can be heard on Van Morrison's album A Period of Transition and the Rolling Stones' Exile on Main Street. He appeared with The Band in director Martin Scorsese's The Last Waltz. He also played in the film Blues Brothers 2000 in 1998 and was a regular guest on HBO's Treme from  2010 to 2013.
Triumvirate, his supersession album with guitarists Mike Bloomfield and John Hammond, Jr., came out in 1973. He got into deeper jazz with saxophone player David "Fathead" Newman and drummer Art Blakey on the album Bluesiana Triangle, which covered Duke Ellington and Louis Armstrong.
Dr. John proved he was a master of traditional pop with his 1989 album In a Sentimental Mood,. His duet with Ricki Lee Jones on the song "Makin' Whoopee," won him the first of six Grammy Awards he would receive.  He also won a Grammy in 2008 with his album City That Care Forgot, inspired by 2005's Hurricane Katrina. He was inducted into the Rock and Roll Hall of Fame in 2011.
Culture Editor Tony Sokol cut his teeth on the wire services and also wrote and produced New York City's Vampyr Theatre and the rock opera AssassiNation: We Killed JFK. Read more of his work here or find him on Twitter @tsokol.