News
Horror Host John 'Zacherley' Zacherle Dies at 98
Halloween will be a little sadder this year as the Cool Ghoul says goodnight.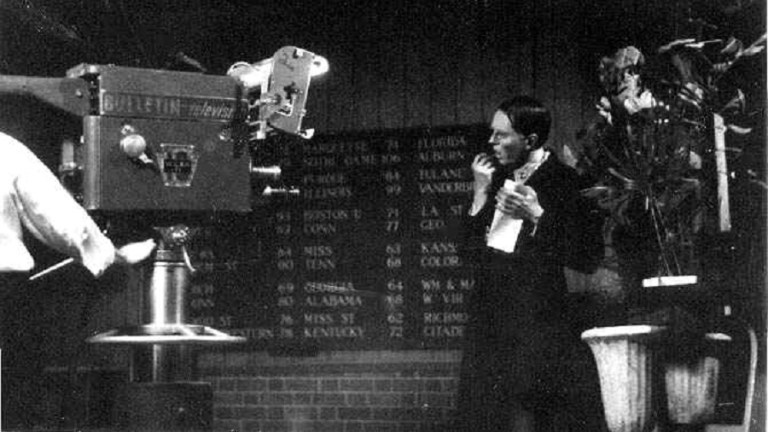 The legendary radio and TV horror host John Zacherle, better known simply as Zacherley, died yesterday, October 27, at age 98.
Over the past decade or so, Zacherley has been something of a Halloween staple, but he spent his life celebrating monsters. From his 1958 the top ten novelty rock and roll song "Dinner With Drac" in through his collections of horror stories, Zacherley's Vulture Stew and Zacherley's Midnight Snacks, Zacherley immersed himself in all things spooky. Dick Clark named him the "Cool Ghoul."
According to his official web site, little baby Zach was born on September 27, 1918 in Philadelphia, Pennsylvania. His first notable television role was on a daily live serial-styled western called Action in the Afternoon.
Zacherle found his horror footing when Universal Pictures released their horror classics The Wolf Man, Frankenstein, Dracula, The Mummy, and all of the sequels, along with the B movies that Universal-International created during the 1940s, to TV in the fall of 1957. Zacherle was hired by WCAU – Channel 10 in Philadelphia to introduce the films. Shock Theatre debuted in September of 1957. Zacherle hosted under the character name Roland, who lived in a crypt. Zacherley created the "monster kid" movement when he host of New York's WCAU's Shock Theater.
He soon changed his persona's name to Zacherley during his run at Philadelphia's WABC-TV. He hosted the teen dance show Disc-O-Teen, which was kind of like a Transylvania Bandstand where bands like Lovin' Spoonful, The Young Rascals and The Doors performed. Zacherley also appeared on shows like the Steve Allen Show, the Jack Paar Show, and Pat Boone Show.
Zacherley always looked dead on TV, but his lively rants and ravings were radical. He ran for President in 1960 while he was at WOR-TV. In 1963 he hosted cartoons and the TV show Chiller Theatre in New York on WPIX. In 1967, he moved to morning radio at WNEW-FM and switched to late night in 1969 when the station went progressive. He moved to WPLJ-FM in 1971.
John Zacherle put in occasional horror film appearances, like his turn in Frank Henenlotter's Brain Damage, and was very active on the convention scene. He lived in New York City.