Features
Hollywood Headlocks! 26 Times Wrestlers Played…Wrestlers?
Wrestlers are actors, right? But is it really acting when they're just playing wrestlers? Here are 26 cinematic oddities that give a new meaning to the term "sports entertainment!"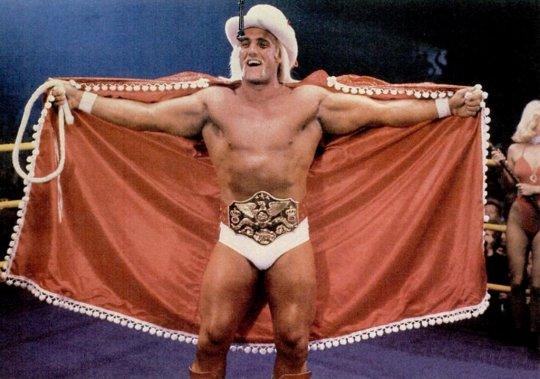 What happens when wrestlers leave the ring to become actors? Roddy Piper fought aliens in They Live, Hulk Hogan was an alien in Suburban Commando, The Rock is…in everything these days. But what about when a wrestler gets the role of….a wrestler? Here are the Top 26 instances where wrestlers played wrestlers!
26.  THE ONE AND ONLY (1978)
Director: Carl Reiner – Distributor: Paramount Pictures
Our first entry on this list isn't great, but it's here for a reason. The One and Only is about an actor (Henry Winkler) who moves to New York City but can't find acting work, so he does what any starving actor does: he moonlights as a wrestler. Chavo Guerrero Sr. (a.k.a. Chavo Classic) plays a Native American wrestler who skips around in a headdress when on-screen.  Strange. But the most entertaining part is during a montage of the wrestlers going cross-country where they show Winkler works a nazi gimmick and wrestles against Roddy Piper's character. Every match is the same: the bell rings, Winkler's character takes off his spiked helmet and clobbers Piper's character with it, knocking him out, then Winkler pins him. At the time, Henry Winkler was playing "The Fonz" on Happy Days. Imagine going to the movies at the time and seeing him goose-stepping in an SS uniform? Wow. Nowadays, Piper doesn't job to Nazis, as you'll see later.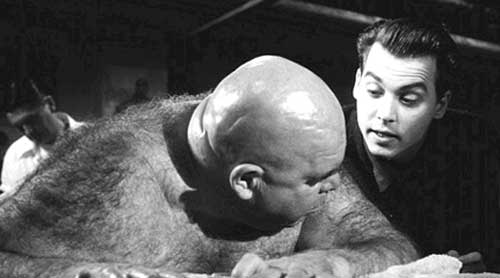 25. ED WOOD (1994)
Director: Tim Burton – Distributor: Touchstone Pictures
There wasn't much to the role, but George "The Animal" Steele portrayed wrestler-turned-actor Tor Johnson in this film about B-movie director Ed Wood. Wood saw Johnson wrestle one night and thought he would be a great fit for one of his films. Johnson and Steele look quite alike, and since there wasn't a lot George Steele had to do in the film (since all Tor Johnson did was lumber and mumble his way through such Wood "classics" as Plan 9 From Outer Space and Bride of the Monster), he was a great fit for director Tim Burton. The role is amusing to see Steele play, as he's a dead ringer for Johnson!
24. I LIKE TO HURT PEOPLE (1985)Director: Donald G. Jackson – Distributor: New World PicturesThis is a strange addition to the list because, even being the old school fan that I am, I didn't know about this movie until recently. I also couldn't find out much information about it. But after watching it, here's what I've concluded: it claims it was released in 1985, but I think it was made at least 2 years before that. Also, looking at the roster and the events that take place in the movie, I'm guessing it was made to promote The Sheik's (Ed Farhat) Detroit territory; and the whole thing is in kayfabe, so it's made to look like a documentary. It mainly focuses on The Sheik and how brutal he is in his matches. There are a few side stories, though. One involves a female wrestler (they weren't called "Divas" back then) named Heather Feather who wants to be the first woman to wrestle against men. There's a small (no pun intended) segment about a midget wrestler named Richard Walker. The most ridiculous and staged angle in the movie involves a public service group named S.T.S.(Stop The Sheik) and their founder, who protest at The Sheik's matches. There is a lot of in-ring match footage with Sheik against opponents like Dusty Rhodes, Terry and Dory Funk, Jr., and Bobo Brazil. This is one of those things that I would only recommend to someone who knew about The Sheik and/or that territory. It would probably bore the hell out of someone who grew up in The Attitude Era.
23. THE SUPER MARIO BROS. SUPER SHOW! "Robo Koopa & Captain Lou Is Missing!" (1989)
Season 1: Episode 64
Before next-gen systems and 3D games, there was a time when the Nintendo Entertainment System and the Mario Bros. were really hot properties. How hot? So hot that they gave them their own cartoon. The Super Mario Bros. Super Show had opening, middle, and closing segments that were live-action. Captain Lou Albano played Mario in the live-action parts, and did the voice of Mario for the animated segments. Now, getting to this particular episode, the premise was that Cyndi Lauper was supposed to meet Captain Lou (not Mario…Captain Lou) for lunch, but he left her a note saying he "left for good." Yes, she was telling Mario (again, played by Captain Lou) this. The last segment of the show has Mario leave to go look for Captain Lou. Confused yet? Cut-to later where Captain Lou shows up after a misunderstanding with the note he left Cyndi. Spoiler: the note was supposed to say he "left for good fried chicken". Wat wat waaaahhh. This one has to be seen to be believed.
22. THE WRESTLER (1974)
Director: James A. Westman – Distributor: Entertainment Ventures (EVI)
Over two decades before Mickey Rourke played Randy "The Ram" in Darren Aronofsky's The Wrestler, there was another movie that would probably only appeal to "old school" fans of wrestlers from the 1970s. The Wrestler was produced by (and stars) AWA owner Verne Gagne as a champion who everyone feels is getting too old to still be the top guy in the company (if you know about the AWA, you'll find that ironic), and his struggle to maintain his spot while the promoter (played by Ed Asner) wants someone younger to be the headliner. One thing that is great about this movie is that because of the era it was made in, it treats wrestling like a real sport and not "sports entertainment." Wanna see Dusty Rhodes and Dick Murdoch get into a bar fight with Harold Sakata ("Oddjob" from Goldfinger)? It's in there. Since Gagne produced the movie, he filled it with other AWA workers such as "Superstar" Billy Graham, Nick Bockwinkel, Dick the Bruiser, Dory Funk, Jr., and Ric Flair. Like I said, this is really more for fans of that era, but if you're feeling adventurous, or are just tired of seeing The Rock in every new movie, this is available on DVD.
21. PARADISE ALLEY (1978)
Director: Sylvester Stallone – Distributor: Universal Pictures
It's like Rocky, but instead of "The Italian Stallion" this guy's name is "Kid Salami." I'm not joking. Paradise Alley is about three brothers working together to make lives and money for themselves. The youngest brother, Victor (Sylvester Stallone), starts wrestling at the local bar to make money, and ends up being pretty good at it, so the brothers work together in hopes that (ugh) "Kid Salami" can make enough to get them all out of Hell's Kitchen. Other than Terry Funk, there are a lot of guys from that time period in this, but most are there just as background. Some notable names include: Dory Funk, Jr., Ted DiBiase, Dick Murdoch, Dennis Stamp (he got booked!), and Ray Stevens. The intro to the movie (which is the video above) is a song written by Tom Waits (!!!) and sung by Sylvester Stallone (oh, yeah…you read that right).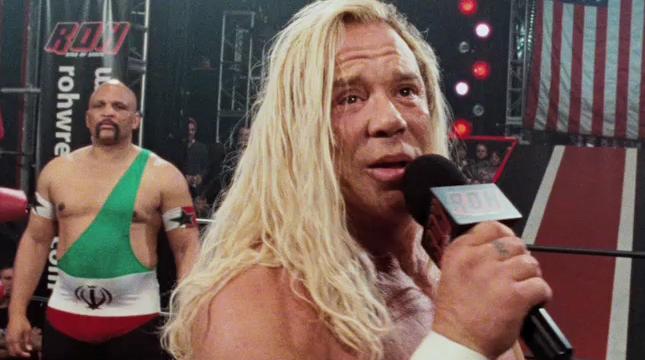 20. THE WRESTLER (2008)
Director: Darren Aronofsky – Distributor: Fox Searchlight
This movie has been talked about to death by wrestling fans, so let's just get to why it made this list. Some of the matches in the movie were filmed at Ring of Honor shows, and you can see the ROH banner in the background at times. What makes this movie listworthy is that since it's about life on the independent wrestling scene, a lot of big indie names are in it: Claudio Castagnoli (Antonio Cesaro), Necro Butcher, Ron Killings (R-Truth), John Zandig (JESUS!), Nigel McGuinness, The Blue Meanie, Austin Aries, and Ernest "The Cat" Miller as "The Ayatollah." There are plenty more, and most are just window dressing, but it's still cool to see these guys in a major motion picture!
19. THE WATERBOY (1998)
Director: Frank Coraci – Distributor: Touchstone Pictures
This is probably the only place you'd find The Waterboy higher on a movie list than The Wrestler. Big Show plays "Captain Insano," Bobby Boucher's favorite wrestler who Bobby calls up during a televised interview and gets embarrassed by for being a 31 year-old waterboy. The scene is about a minute long, but it's pretty funny.
18. MY BREAKFAST WITH BLASSIE (1983)
Directors: Linda Lautrec, Johnny Legend, Mark Shepard  – Distributor: Rhino Home Video
This is a parody of My Dinner With Andre, a mockumentary from 1981 which depicts a conversation between an actor and an actor/writer/director filmed in a restaurant. My Breakfast With Blassie stars Andy Kaufman and "Classy" Freddie Blassie. Personally, I don't know if Blassie was in on the whole thing or not, but there are a few staged incidents during the discussion that he seems to be genuinely reacting to. The first is a group of women sitting next to them that Andy gets into an argument with. The other is Bob Zmuda, Kaufman's writing partner, who pretends to vomit on Kaufman's desert, then pulls booger-covered drinking straws out of his nose and puts them on Andy's plate. Unless you're a big fan of Kaufman or Blassie, there is nothing entertaining or even redeeming enough in this to suggest it to any casual moviegoer. But since this is a wrestling article, and with the histories both men have in the sport, not to mention they do discuss wrestling events in their careers, it gets a mention. By the way, Blassie is a COMPLETE jerk in this. From being sexist to racist, at times it's like watching an old school Blassie promo…only this time he's eating breakfast while doing it.
17.  ROBOT CHICKEN "Hogan's Heroes"
Season 2, Episode 13
In this episode, Robot Chicken did a segment that was a take on the TV classic, Hogan's Heroes, but instead of holding U.S. soldiers captive, the Germans have wrestlers from the eighties! Hulk Hogan and Roddy Piper supply their own voices, while other wrestlers such as The Iron Sheik, Sgt. Slaughter, and Randy Savage are impersonated. The premise is that Hitler is coming to visit the camp and the wrestlers are told to behave themselves. The highlight is Piper distracting a Nazi soldier by saying, "Hey hey hey, ya fucking Nazi. How are ya?" Which, in my mind, is exactly what I would see Piper doing.
16. MARRIED…WITH CHILDREN "Flight of the Bumblebee" (1995)
Season 10, Episode 7
Although he appeared in an earlier episode as one of Peggy's relatives, King Kong Bundy appeared in this episode as himself. Bud wants to be a member of Al's group NO MA'AM, but is told that he can only be inducted into the group if he goes to Wrestle-Palooza and gets a picture with King Kong Bundy. Bud decides to dress as a wrestler to sneak into the event, but can only get a bumblebee costume since it was Halloween and everything else was sold out. When King Kong Bundy's opponent no-shows the event, the local security guard, played by the late Michael Clarke Duncan, suggests Bundy wrestle "The Bumblebee." Minor spoiler: Bud gets destroyed by KKB.
15. THE DREW CAREY SHOW "Rats, Kate's Dating a Wrestler" (1999)
Season 4, Episode 16
Before playing a vampire or Chaperone, Triple H guest starred as wrestler "The Disciplinarian" on The Drew Carey Show. While at a wrestling show, the gang decides to try to get the Disciplinarian to be their celebrity spokesperson for their homemade brew, Buzz Beer. He agrees and starts promoting it in his televised wrestling promos. He also starts dating Kate, despite Drew's objection that their dating could end badly for her and for their beer company.  Drew ends up being right after Kate and the Disciplinarian take a ride to Atlantic City where he gets drunk and into some trouble. He then holds a press conference (complete with WWF banner and WWF Intercontinental Championship belt) where he apologizes for his behavior and blames it on Buzz Beer. It's a really funny character for HHH, and he makes a great comment about not blinding a guy in a match because he would "go to jail." Chyna even makes an appearance…but don't let that stop you from watching!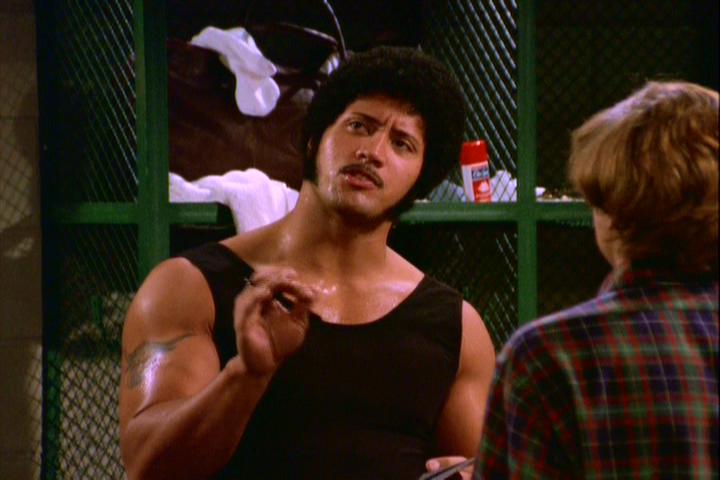 14. THAT 70s SHOW "That Wrestling Show" (1999)
Season 1, Episode 15
From the very first season of this comedy comes this episode where Kitty tells Red that she thinks he needs to spend more time with Eric. Father and son go to the local WWF show, and of course the whole gang ends up coming along. After the matches are over, Red helps Eric get into the locker room to meet Rocky Johnson, who is played by Johnson's son, The Rock. Johnson makes a joke about having a son who will one day be "the most electrifying man in sports entertainment." Watching now it's awfully hokey, but back then it was pretty cool. Some other wrestlers in this episode are Matt & Jeff Hardy, who are in the foreground at times wrestling each other, Ken Shamrock, and Ernie "The Big Cat" Ladd.
13. MAN ON THE MOON (1999)
Director: Milos Forman – Distributor: Universal Pictures
Whether you're a fan of Andy Kaufman's work as an actor/comedian or not, the man knew how to promote himself. Kaufman's insanely huge feud with Jerry "The King" Lawler in Memphis, Tennessee (which was the territory Lawler was the biggest star of) is, by far, my favorite of Kaufman's self-promotion stunts. Even though he was a quasi-celebrity from being on the television series Taxi, Kaufman played the heel and was absolutely hated by wrestling fans. There was a bit more to the story than what we are shown in the film, but what they do show is still very entertaining. Jerry Lawler plays himself in the film, while Jim Ross also makes an appearance as Memphis Wrestling commentator, Lance Russell.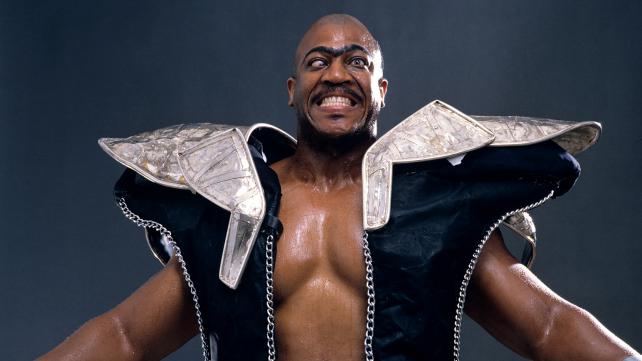 12. NO HOLDS BARRED (1989)
Director: Thomas J. Wright  – Distributor: New Line Cinema
No Holds Barred is WWE's first attempt at branching out into Hollywood movies. Hulk Hogan was at the peak of his popularity, and Vince McMahon thought a movie starring Hulk might be the start of something big for the WWE, who he had produced the film. The movie has become a cult classic for wrestling fans because of how bad it is. Hulk stars as Rip Thomas (yes…Rip) a tough wrestler with a heart of gold. Rip's matches get such good ratings on television that rival network executive Brell tries to bring Rip over to his network, but Rip refuses. (Side note: the character of "Brell" was supposedly modeled after Vince McMahon, and if you watch it today looks very similar to the "Mr. McMahon" character.) Anyway, Brell finds monster-of-a-man Zeus (played by Tony "Tiny" Lister) in a bar, and decides to use him to take Rip down. Initially Rip avoids Zeus and his challenges, but after Zeus puts Rip's brother in the hospital, it's time to "Rip 'Em!" It's ridiculous. As corny as they make the character of Rip, the real reason to watch this is Zeus. The movie also has "Mean" Gene Okerlund & Jesse "The Body" Ventura as commentators, and Howard Finkel as the ring announcer. Vince McMahon thought the movie would do so well, he brought "Zeus" into the WWE to headline SummerSlam 1989 with Zeus & Randy Savage vs. Hogan & Brutus Beefcake. 
11. THE A-TEAM "Body Slam" (1985)
Season 4, Episode 17
So in the A-Team universe, B.A. Baracus and Hulk Hogan became friends….in Vietnam. Yep, the Hulkster was dropping legs on the Viet Cong. B.A. asks his old friend to help him keep open a youth center in Venice Beach, California. Unfortunately, a crime family wants the building. So now The A-Team, Hulk Hogan, and some of Hogan's boys get to have it out with the gangsters. The episode features: Big John Studd, Bobby Heenan, British Bulldog, Gene Okerlund, Greg Valentine, and Ricky Steamboat.
10. TAG TEAM (1991)
When wrestlers Rick McDonald (Roddy Piper) and Bobby Youngblood (Jesse Ventura) are told to lose a match (NO WAY!) but decide that they won't take a dive for anyone, they are fired and blackballed from wrestling anywhere. So where do you go from there? Become a cop! Only the pilot episode of Tag Team was filmed since the show wasn't picked up. "The hell you say!" Nope, it's true. I've included a link to watch the whole episode on YouTube. But if you don't want to watch the whole thing, click on the link and go to 52:07 to see the greatest maneuver in the history of fighting. You're not going to believe what happens. 
9. LOS CAMPEONES JUSTICIEROS (original title), THE CHAMPIONS OF JUSTICE (1971)
Director: Federico Curiel – Distributor: Cinematográfica Grovas
I love old school luchadors. Guys like El Santo and Mil Mascaras entertain the hell out of me. Especially the tradition of not taking your mask off in public. Seeing a picture of a guy in a luchador mask wearing a suit is something my friends and I adore. When I was compiling this list in my head, this was the one entry I couldn't wait to talk about. There have been a bunch of films over the years featuring luchadors, but this one is my favorite. The cast is Blue Demon, Mil Mascaras, El Médico Asesino (Medical Assassin), and some others. This plot needs to be a friggin' Pixar movie: a mad scientist creates midget wrestler minions with super-strength to destroy a group of good guy luchadors. When the minions fail, the villain, La Mano Negro, kidnaps the goddaughters of the luchadors to lure the heroes to his lair. Loaded with lucha libre wrestling and midget tossing, this is what you want to watch on a Saturday afternoon. 
8. STING SPRITE COMMERCIAL.
This was released while Sting was with WCW. Its subtext is how commercials can make viewers think that the advertiser's products can make you stronger, more handsome or beautiful, smarter, etc. But screw the subtext! Watching Sting supposedly working over a little kid while his parents film it is priceless.
7. ROWDY RODDY PIPER FIGHTS CHILDHOOD OBESITY (2011)
Director: Justin Donaldson – Distributor: FunnyOrDie.com
Riddle me this! What do you get when a comedy website produced by Will Ferrell posts a video of Roddy Piper beating up kids who don't eat healthy? Answer: A slice of fried gold for your eyes.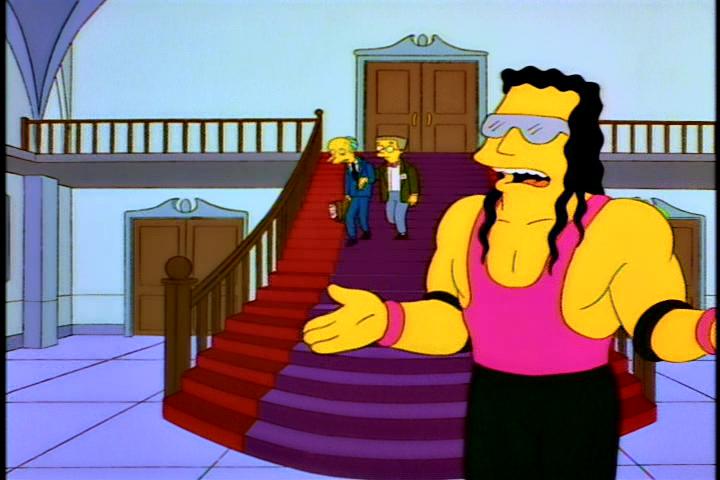 6. THE SIMPSONS "The Old Man and the Lisa" (1997)
Season 8, Episode 21
The plot: Mr. Burns has lost most of his fortune, and thanks to help from Lisa, starts recycling to earn money. Why it's on this list: the bank forecloses on Burns Manor, and a realtor is showing the mansion to Bret "Hitman" Hart, who declares, "This place has got old man stink." Hart meets Burns and calls him a "pencil neck geek" then ends up buying the house because "The Shrieking Sheik lives just three doors away." Bret is drawn wearing his black and pink tights with sunglasses, and I'm fine with thinking that's how Bret Hart looks walking around in the Simpsons universe.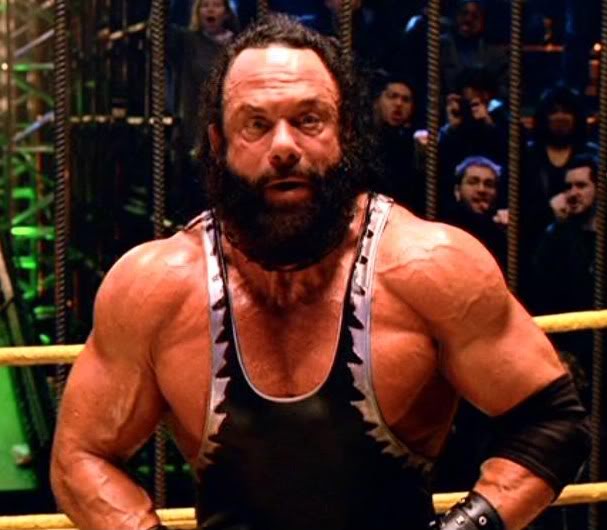 5. SPIDER-MAN (2002)
Director: Sam Raimi – Distributor: Sony Pictures
The majority of readers we have on DoG probably have seen Sam Raimi's Spider-Man, so I don't think I have to get too detailed here. The movie has "Macho Man" Randy Savage playing a wrestler named "Bonesaw McGraw". When you see the movie, it's really Randy Savage playing "Bonesaw McGraw" playing Randy Savage against Peter Parker wrestling as "The Spider-Man." That's it, and it's fantastic.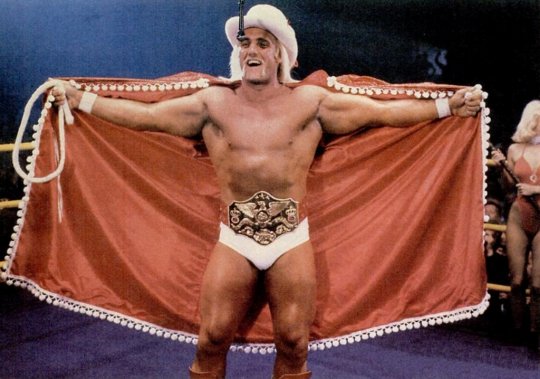 4. ROCKY III (1982)
Director: Sylvester Stallone – Distributor: United Artists
Fun fact: During his first run in the WWWF, Hulk Hogan was fired by Vince McMahon, Sr. for appearing in this movie because McMahon felt that the movie portrayed wrestling as being fake. Hulk Hogan stretches those acting chops of his to play wrestling world champion "Thunderlips." In what he dubs "The ultimate male versus the ultimate meatball," Thunderlips goes up against Rocky in a 3-round "Champion vs. Champion" match for charity. You've seen Rocky go 15 rounds with Apollo Creed, but he can barely last 3 rounds here. It's incredible. Thunderlips is very much like the character Hogan was playing before he started telling you to say your prayers and take your vitamins. Personally, I think this whole scene is an abomination in the Rocky universe (almost as bad as Paulie's robot from Rocky IV) but I let it be because it is so damned entertaining. Whether you like Hogan or hate him, this is his best movie role…after Santa With Muscles, of course.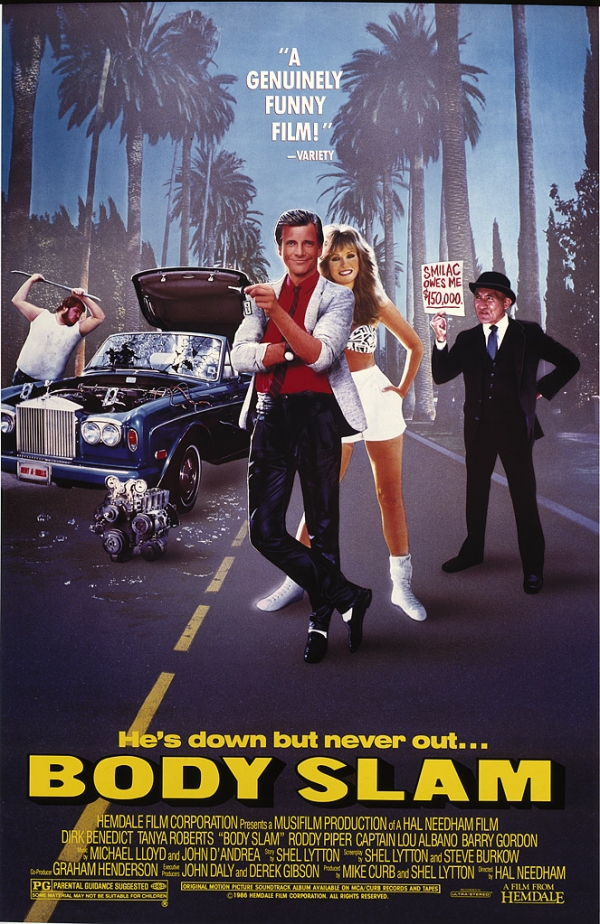 3. BODY SLAM (1986)
Director: Hal Needham – Distributor: De Laurentiis Entertainment Group (DEG)
"What's Body Slam?" you ask? How dare you! Dirk Benedict ("Face" from the tv series The A-Team) stars as M. Harry Smilac, a music promoter who accidentally becomes the manager for wrestlers Rick Roberts & Tonga Tom (Roddy Piper & The Tonga Kid). I really don't want to give much away here because the movie is ridiculous and deserves to be seen at least once by any wrestling fan. But I'll give a few great pieces of info to entice you: Smilac's nemesis in the movie is Captain Lou Murano  (Lou Albano); Smilac creates the rock & wrestling connection; and sitting in the same row during the final match in the movie: Ric Flair, "Classy" Freddie Blassie, Sheik Adnan Al-Kaissie, and Bruno Sammartino. Body Slam is available on DVD, but can only be ordered directly from Warner Brothers or Amazon.com. No need to thank me for this recommendation.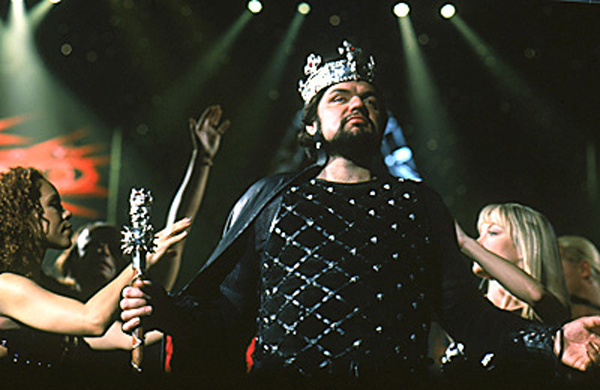 2. READY TO RUMBLE (2000)
Director: Brian Robbins – Distributor: Warner Bros. 
When Hulk Hogan, who is the biggest star in your wrestling company, and who will take a part in anything, isn't in a movie about your wrestling company, that should tell you something. A whole lot of WCW's roster shows up in this thing: Sting, Goldberg, DDP, Booker T, Billy Kidman, and more. To promote the movie, and to try to grab some headlines in respectable news publications, WCW put the World Heavyweight Title on star David Arquette…the idea of which still infuriates some people to this day. I'm trying not to make this into a review for the movie, but Ready to Rumble makes wrestling fans just look terrible. Anyway, it's ridiculous, but good for a laugh if you were a big fan during the Monday Night Wars. I think the only real thing in it that they show is "Mean" Gene Okerlund drunk. Take that, "Mean" Gene!
1. "The Goonies 'R Good Enough" Cyndi Lauper Music Video (1985)
Depending on your age, you might not be familiar with this at all. But believe me, this is the best of the best. Most of the wrestling personalities in this were heels (I did say "most", we'll get to that later), but you didn't have to be fans of them to love this video. Let's backtrack: this video came out as the Rock 'N Wrestling Era was taking off, and Cyndi Lauper was one of the celebrities that helped make that possible. Not only does this video feature some of the cast from Goonies in the video, but some of wrestling's most popular stars! The video was released in two parts, with the first part ending in a cliffhanger. The basic story is that the Lauper family (consisting of Cyndi, her mom, Wendi Richter, and Capt. Lou who was supposed to be playing her father) owns a gas station that doesn't do much business. Then the heel wrestlers show up to take control of the gas station since the family can't afford to pay their bills. Before the song even starts everything in this video is such gold, I don't want to spoil it for you. But here's who Cyndi and her family are dealing with: Roddy Piper, The Iron Sheik (who I think is supposed to be the landlord), "Classy" Freddie Blassie, The Fabulous Moolah, and Nikolai Volkoff (milking a statue of a cow). Now as awesome as that may sound, the story continues. Cyndi finds a hole in a wall that leads her into a cave, where she gets chased by Piper, Blassie, and Sheik dressed as pirates. That's all I am going to say about this, except that the Lauper family is saved at the end by pirate Andre the Giant.
Like us on Facebook and follow us on Twitter for all news updates related to the world of geek. And Google+, if that's your thing!