Features
Holiday Gift Shopping 2017: A Walmart Holiday Gift Guide
This holiday season, Walmart has got what you're looking for!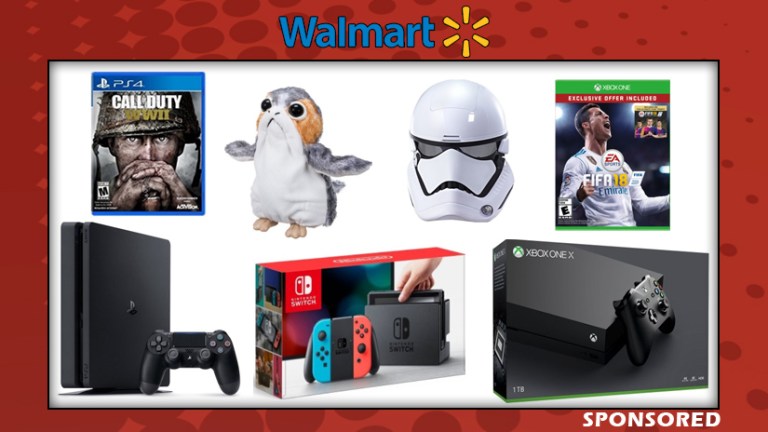 Ready or not, the holidays are here. So in the interest of making the next couple of weeks more "ho ho ho" than "bah, humbug," we've put together this gift guide breaking down the coolest gifts available at Walmart. The retail giant has more items and savings than ever before, so you'd have to be a real Grinch to not take care of all of your shopping needs there.
With that in mind, here's our 2017 Walmart Holiday Gift Guide!
Playstation 4 PS4 1TB Slim Gaming System
Remember on the premiere episode of Star Trek: The Next Generation when the Enterprise crew went to Farpoint Station and all of their desires were instantly fulfilled? Well the PS4 is the entertainment equivalent of at. Apart from the stunning graphics and wide range of titles, the console's abilities as a media hub and VR potential make this one a perennial gaming win win.
Sony PlayStation VR with Gran Turismo Sport and Camera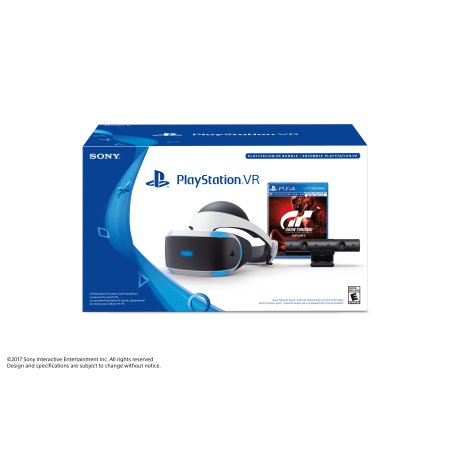 When Jamiroquai sang of "Virtual Insanity," they weren't referring to the PlayStation VR system that puts you front and center into the games. (Ladies and Gentleman, we are apparently now living in Tron, awesome). This bundle comes complete with a Virtual Reality headset, a Move Camera, and the Grand Turismo Sport game. Everything you need to escape into a VR world of wonder, basically.
Star Wars Battlefront II
Microtransaction controversies aside, Star Wars Battlefront II is still the hottest video game of the holiday season. You want it. Your friends want it. This is all very understandable. But until Disney inevitably figures out a way to incorporate VR into a fully immersive Star Wars experience at its theme parks, this title is the best chance you'll have to feel what it must be like to be living in a galaxy far, far away.
Call of Duty: WWII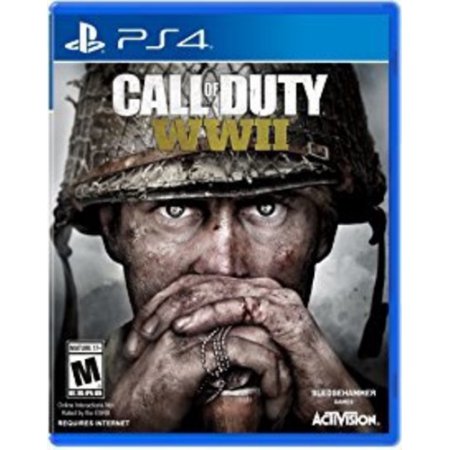 The 14th installment in the venerable first-person shooter franchise throws players back in time to World War II, and the interactions with real historical events give the game an added weight. The violence feels as real as the stakes are high, making us wonder how long it is until someone writes a thesis about how this game can be used as a history teaching tool.
Microsoft Xbox One X 1TB Gaming Console
Immersive true 4K gaming. That's just one of the features that gives the Xbox One X a leg up over its competitors, but it's hardly the only selling point. The multiplayer network of Xbox lovers is still arguably the best online community in existence, and with 40% more power than other systems, gamers get more bang for their buck…along with a gameplay experience that is unlike anything else out there.
Madden NFL 18 (Limited Edition)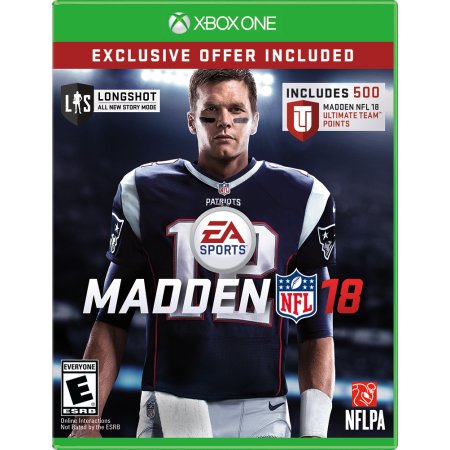 The latest edition of the stalwart EA Sports series let's you experience all of the hard-hitting action of the NFL without any chance of experiencing CTE. (Hey, we're not making light of this, it's a brutal sport that needs to be overhauled so that its athletes don't suffer a life-time of ill effects). That little PSA aside, Madden NFL 18 is the most photorealistic entry in the francise to date, so what are you waiting for? It's kickoff time!
FIFA 18 (Limited Edition)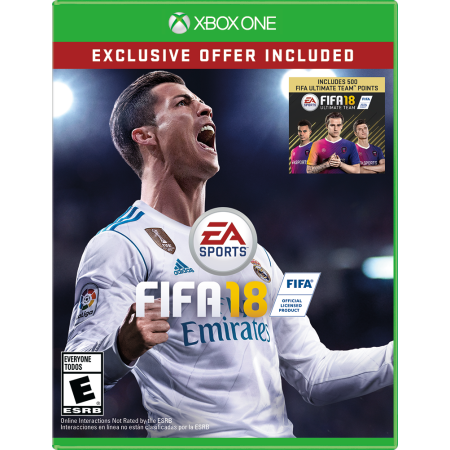 Make the soccer lover in your life scream "goalllllllllllllllll" with this newest version of EA Sports' much-loved FIFA franchise. This Walmart exclusive version of the game includes 500 FIFA Ultimate Team Points that can be used to enhance the playing experience.
Nintendo Switch Gaming Console with Carrying Case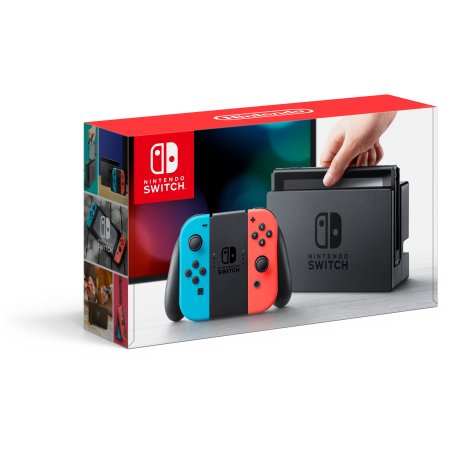 You've got to hand it to Nintendo, in an ever-competitive video gaming marketplace the company knows how to continue to court the all-important casual gaming demographic. Don't get us wrong, people still sit in front of their Switch for hours, but the catch here is that they can do so pretty much everywhere thanks to the fact that the console can be used as a handheld or docked to a television. Its ergonomic Joy-Con controllers feel both revolutionary and the obvious next step for Nintendo. And then there are the fun-packed games, led by a certain plumber whose acquaitance you might be familiar with…
Super Mario Odyssey
In the interest of fairness here's a non-dubious Nintendo-related offering: Super Mario Odyssey! The latest breakout game for the Switch gives Mario's iconic hat a name (Cappy) and magical abilities (possession!), and is an enthralling universe of its own that is bold enough to have its cake and occasionally transform it into an 8-bit retro party too. The only problem is after a game this much fun — check out our review here — how can Mario possibly top himself? That's a problem for another holiday season, because you'll be too busy having fun playing to wonder.ong> is clearly great, but 8-bit glasses of blue milk sliding down a bar? Where do we sign up?
The Legend of Zelda: Breath of the Wild
Because everybody wants to Hyrule the world. Sorry. Please don't hold that joke against this majestic game, which follows Link as he awakes from a century-long slumber and embarks on a perilous mission to save his home.
Wonder Woman (2017 Walmart Exclusive)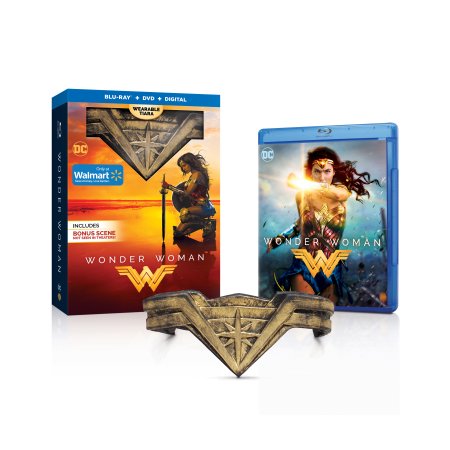 Gal Gadot as Wonder Woman remains the MVP of DC's shared film universe. We cried as she, um, pined for Steve Trevor and cheered as she lassoed the truth out of evildoers. Best of all, Gadot eradicated Brett Ratner from being involved in any additional films in the franchise, proving that she's a superhero on screen and off. Exclusive to Walmart, this Blu-ray edition of the film includes a bonus scene not shown in theaters as well as a collectible — and wearable — Wonder Woman tiara.
Game of Thrones: The Complete Seventh Season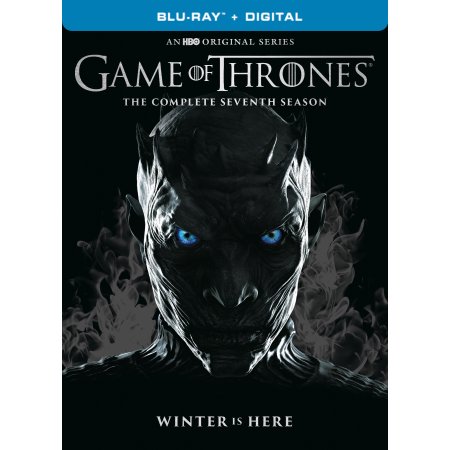 Winter is coming? Foolish residents of the Seven Kingdoms, it's already here. And there's going to be hell to pay. Relive the most recent episodes of HBO's megahit series based on the books of George R.R. Martin (which the show has now outpaced) in this Blu-ray set that includes digital versions of each installment from the season.
Samsung 55" Class Curved 4K (2160P) Smart LED TV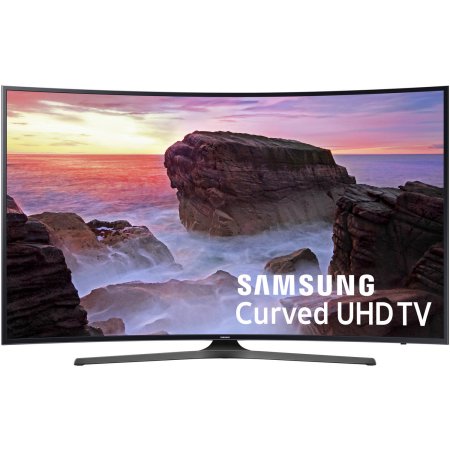 You're going to need something to play games and watch movies on! This beautiful 55″ Curved UHD TV from Samsung offers a jaw-dropping picture, a 60Hz refresh rate, a Smart Remote Controller with voice navigation capability, 3 HDMI and 2 USB 2.0 input ports, High Dynamic Range (HDR) picture, and supports up to 2160p resolution. In other words, it's the television you've been dreaming of. So why not treat yourself? You've been good all year.
Buy Samsung 55" Class Curved 4K (2160P) Smart LED TV
Fitbit Flex 2 Swim Proof Activity Tracker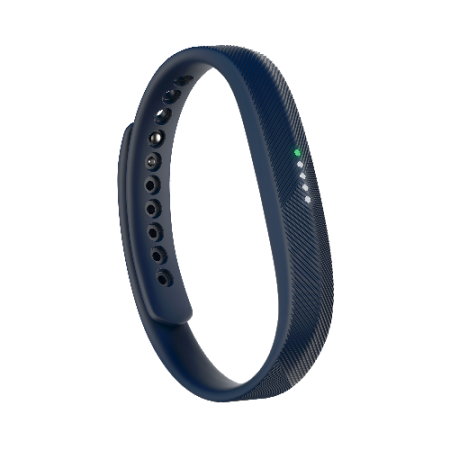 You may not want to ever leave the comfort of your couch — especially given the cool items listed here — but you probably should. And when do you finally get up and moving, you can monitor your activity with the Fitbit Flex 2. Available in a variety of colors, the waterproof device tracks your steps, tells you how many calories you burned, and gives you a rundown of how active you are…or aren't. If the latter is the case for you or someone you know, then this really might be the gift for you!
Merge Cube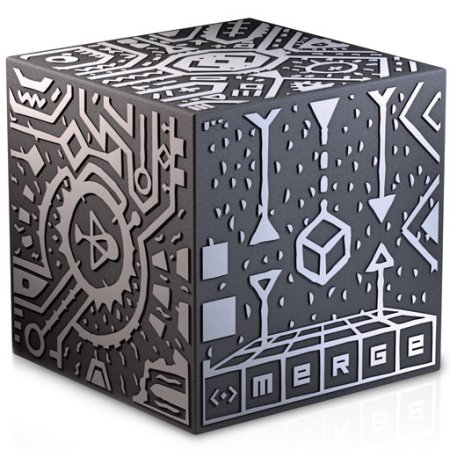 Although it resembles the puzzle box from the Hellraiser franchise, the Merge Cube is actually a brilliant technological marvel that bills itself as "the world's first holographic object you can hold in the palm of your hand." The way it works is deceptively simple: Download the corresponding app for the device and then view the cube through your smartphone or tablet's camera and, voila, instant holograms. Also includes a VR component that will really have you convinced that the future is now.
Samsung Galaxy Tab E Lite 7″ 8GB Tablet – Android 4.4 (KitKat)
One of the many reasons that it's a shame that Douglas Adams isn't still alive is because we just know he would love our era of tablets and smartphones. Looking at the Samsung Galaxy Tab E Lite pictured above, we can't help but think that if this had a cover with the words "Don't Panic" written on it in large, friendly letters that the 8GB tablet could very well be a real-life Hitchhiker's Guide to the Galaxy. With the ability to read books, play games, take pictures, watch movies, and search the Internet, this tablet is the ideal accessory to enjoy anytime, anywhere.
Akira 35th Anniversary Box Set
Kaneda! Katsuhiro Otomo's groundbreaking manga gets a jaw-dropping new release for the 35th anniversary of its debut. Packaged in a gorgeous oversized box, this new version of Akira features the sprawling saga divided over six hardcover volumes with the exclusive Akira Club companion book and a collectible patch with the iconic pill logo. We realize that this story has been released several times over the year (including from Marvel's Epic imprint and Dark Horse), but it has never been put together with as much care and style. For Akira fans, it's an absolute must. And for everyone else it is the definitive collection of the most influential manga of the 20th century.
Power Wheels Dune Racer Extreme 12-Volt Battery Powered Ride On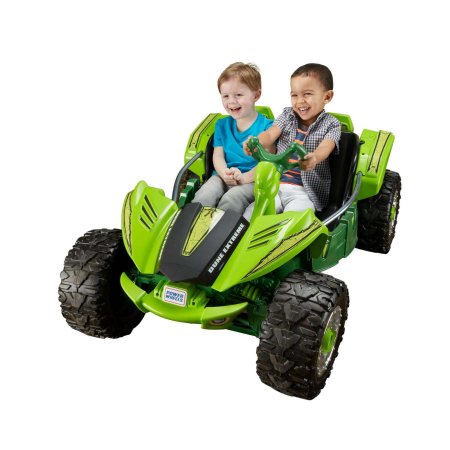 From the Why Didn't They Have This When We Were Kids? file comes the Power Wheels Dune Racer Extreme. This souped-up big wheel runs on a 12-volt rechargeable battery and will make your children the envy of the neighborhood for their rad wheels. Includes two foward drive speeds, a drive-in-reverse option and even storage in the hood for other toys.
Thor: Ragnarok Korg Funko POP!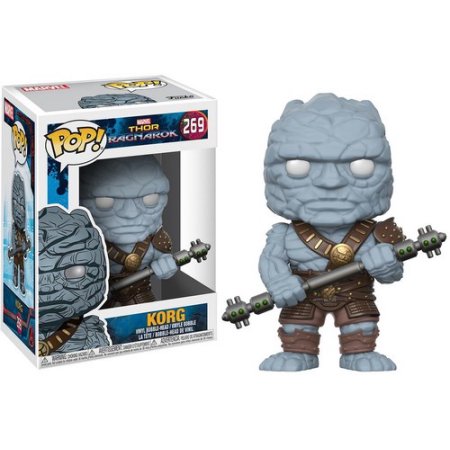 The only reasonable complaint about Thor: Ragnarok is that there wasn't enough Korg. Until the next Marvel Cinematic Universe movie rectifies this, get some more Korg in your life with this 3 3/4″ Funko POP! vinyl toy of the character. And you know what Korg rhymes with…
Star Wars: The Last Jedi Porg Electronic Plush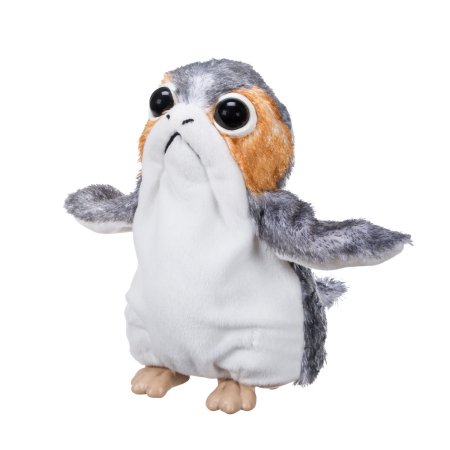 It feels like we are mere hours away from finding out if these guardians of Ahch-To Island/Brundleflyian fusions of penguins and pugs live up to the hype. But even if they fizzle out Snakes on a Plane-style we can't help but think that already Porgs are a success for the way that they have overcome their Ewok 2.0 roots to become a unique phenomenon of their own. We suppose what we are saying here is that, narrative strength or not, Porgs have already become a part of the new Star Wars mythos. So you may as well hop aboard the hype train and pass one off to a Star Warrior you know come Christmas morning. Fun fact we just made up: When Tubeway Army asked "are friends electric?" they were specifically talking about this toy.
Star Wars: Forces of Destiny Rey of Jakku Adventure Figure
This year, Hasbro debuted their Star Wars: Forces of Destiny line, an assortment that aims to "bridge the gap between traditional action figures and dolls, opening up a new play experience for Star Wars fans of all ages and genders." It was a welcome and progressive move that showcases how the space saga exists for everybody. Helping matters further is the great design of the 11-inch figures in the femalecentric character line (which also includes Jyn Erso and Princess Leia), which faithfully captures the look of the accompanying Forces of Destiny cartoon shorts.
Star Wars: The Last Jedi First Order Stormtrooper Mask
It won't improve your aim or keep you out of the way from Kylo Ren's temper tantrums, but this electronic First Order Stormtrooper mask will let you cosplay as the coolest looking bad guys in the galaxy. Includes a built in voice amplifier.
Cars 3 Ultimate Florida Speedway Track Set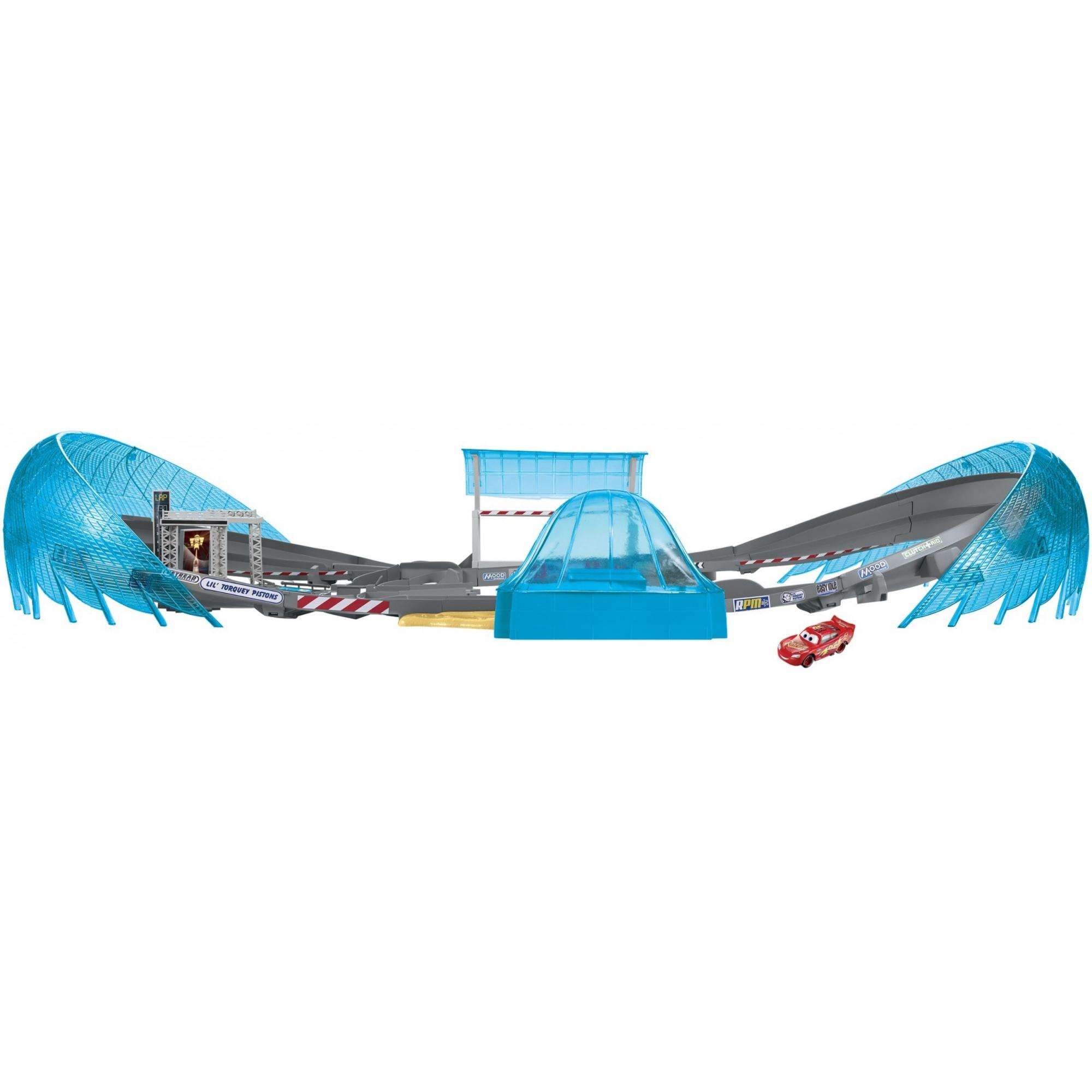 We learned the hard way that there's nothing fun about driving in Florida. But driving on the Florida Speedway in this Cars 3 racetrack action set? That's another matter entirely! This five-foot-long racetrack lets kids (of all ages) relive the final race sequence of the Disney/Pixar blockbuster whenever they like. Comes complete with a Lightning McQueen vehicle and a motorizes booster that keeps the play action fast and furious!
Disney Tangled: The Series Swinging Locks Castle
There's plenty of fun in store when Rapunzel lets down her hair! Why just check out this Swinging Locks Castle set. Packaged with a doll of everyone's favorite long-haired Disney Princess, the playset also includes a zip line and eight accessories for plenty of fun that you can let your hair down and enjoy!
Meccano-Erector M.A.X. Robotic Interactive Toy with Artifical Intelligence
This generation's Omnibot or a harbinger that the Singularity is here? Only time will tell. Enjoy the holidays…they might be your last. Bwahahaha.