News
Hillary Clinton and Steven Spielberg to Bring Women's Voting Rights to TV
The Woman's Hour, Elaine Weiss's book on women's suffrage, will be adapted for TV by Steven Spielberg and Hillary Clinton.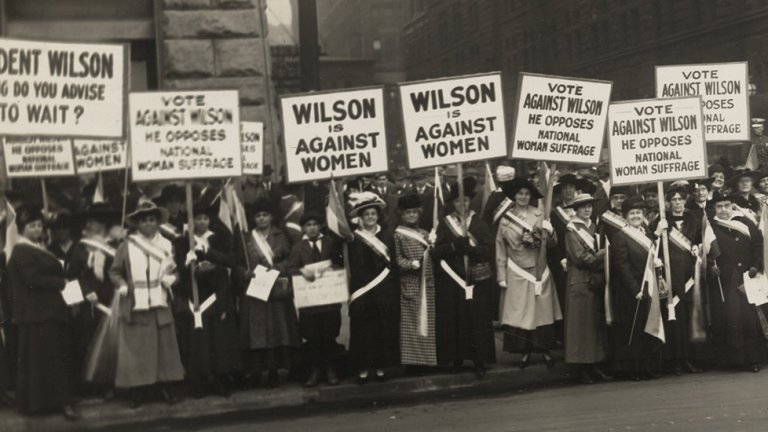 Ex-secretary of state Hillary Clinton and Oscar-winning director Steven Spielberg's Amblin Television will adapt Elaine Weiss's book The Woman's Hour: The Great Fight to Win the Vote, according to The Hollywood Reporter.
Weiss's bestselling book tracks the fight for women's voting rights through the stories of suffragists in 1920 Tennessee, which ratified the vote after 35 state legislatures had passed it. Weiss's book, which was released in March, tells the inside story of how close the vote to ratify the 19th Amendment really was. Ratification of women's voties rights faced strong opposition  from unlikely sources. The book also explores the racism that affected the women's suffrage movement. Clinton will be involved in the search for a writer, director and cast.
"At the heart of democracy lies the ballot box, and Elaine Weiss' unforgettable book tells the story of the female leaders who — in the face of towering economic, racial and political opposition — fought for and won American women's right to vote," Clinton said in a statement.
"Unfolding over six weeks in the summer of 1920, The Woman's Hour is both a page-turning drama and an inspiration for everyone, young and old, male and female, in these perilous times. So much could have gone wrong, but these American women would not take no for an answer: their triumph is our legacy to guard and emulate."
According to reports, The Woman's Hour will be shopped as a limited series or movie to premium cable channels and streaming platforms as either a TV movie or a series.Read the latest Den of Geek Special Edition Magazine Here!
Hillary Clinton, who will guest star on the upcoming season five premiere of the CBS series Madam Secretary, isn't the only top-tier politician moving into entertainment. Her husband, former President Bill Clinton, is developing The President Is Missing, a novel he worked on with his James Patterson, into a Showtime series. Michelle and Barack Obama signed a deal with Netflix.
Weiss's work has appeared in the New York Times and The Atlantic. Spielberg most recently directed Ready Player One. He will next direct a West Side Story remake.
Culture Editor Tony Sokol cut his teeth on the wire services and also wrote and produced New York City's Vampyr Theatre and the rock opera AssassiNation: We Killed JFK. Read more of his work here or find him on Twitter @tsokol.