News
Here's Your First Look at Attack on Titan Live-Action Movie Characters
We are getting a taste of the visual style of the live-action Attack on Titan movie with some compelling portraits of the main players.
It's no exaggeration to say that we are eagerly anticipating the pair of films based on Hajime Isayama's verenable manga saga Attack on Titan.Unfortunately, they won't even be released in Japan until summer, and at this point there is now U.S. date slated (here's hoping the wait won't be as interminable as the one for the live-action Space Battleship Yamato was). The sliver lining here is that we now know a bit more about what these films will entail, and a series of just-released character portraits clue us in to the look of the movies. From Anime News Network:
The cast includes seven characters that are new to the film versions of the story. Sanspo reports that Hasegawa's character Shikishima holds the key to the film's story as "humanity's strongest man."

On the cast selection, producer Yoshihiro Sato said he did not pay as much attention to whether or not the cast members looked like the original characters. Instead, he had many discussions with Attack on Titan manga creator Hajime Isayama and went with actors who could act out the "characters' spirits."

The films' director Shinji Higuchiconfirmed that the project will span two films and stated that, with the supervision of Isayama, the story will be based on the world and characters of the manga, while incorporating new characters and new formidable enemies. Yuusuke Watanabe (Dragon Ball Z: Battle of Gods, live-action Gantz, Gantz II: Perfect Answer, 20th Century Boys, Gatchaman) is writing the script. Film critic Tomohiro Machiyama, who is also friends with Isayama, is working on the scripts together with Isayama and Watanabe.
We are fine with changing some of the character's appearances for the film, as a visual medium is much more fluid and different than that of the printed page. But consider us a bit apprehensive about the addition of previously unseen characters…a move that feels a bit dicey. While we reserve our judgment until we see the final products (whenever that may be), here's a glimpse at our favorite characters, with the rest able to be glimpsed at the aforementioned Anime News Network link.
Eren (Haruma Mirua)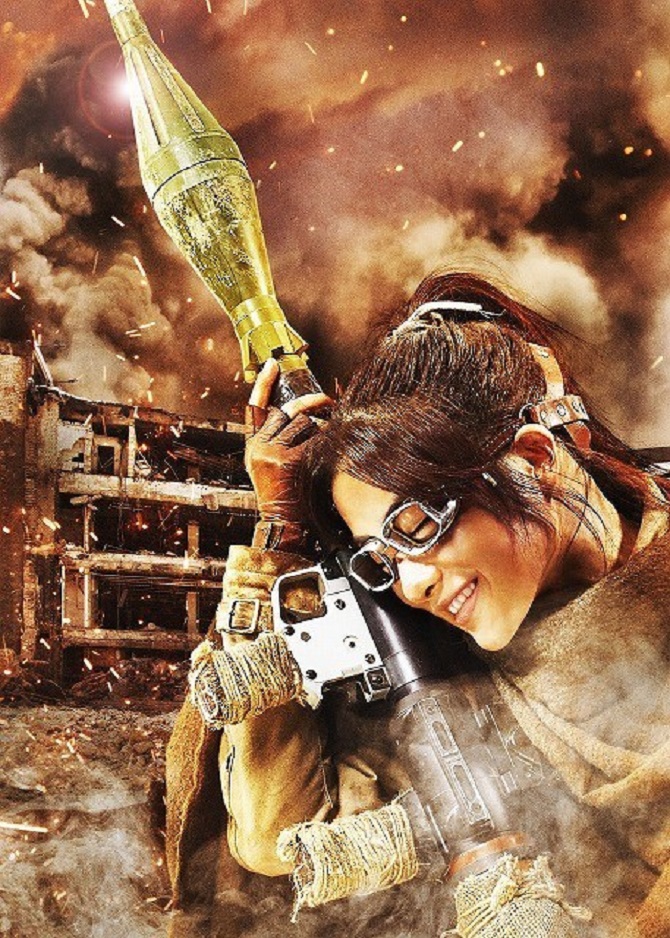 Hans/Hanji (Satomi Ishihara)