News
HBO Serial Docuseries The Case Against Adnan Syed: Release Date, Trailer, News, and More
HBO and Sky are teaming up to continue the Serial podcast story with The Case Against Adnan Syed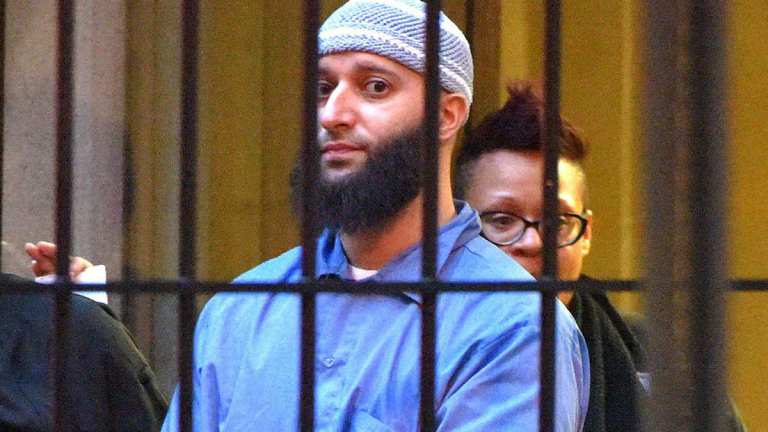 It's now been give years since This American Life's revelatory podcast series, Serial, and the new stories and perspectives keep on coming.
HBO is teaming up with European media company Sky to produce The Case Against Adnan Syed, which will cast new light on Serial Season 1's subject Adnan Syed. HBO has now released the first trailer for the project.
Serial Season 1 told Adnan Syed's story and the curious, potentially unfair trial he received. In 2000 Syed was convicted of murder in the first degree of his high school ex-girlfriend Hae Min Lee. Serial followed the ins and outs of Lee's murder (The Nisha Call!) and Syed's subsequent trial (Christina Gutierrez!). 
Serial was a benchmarks series for the somewhat nascent podcasting medium, having received more than 80 million downloads by 2016. It also renewed interest in the Hae Min Lee murder case and was even partially responsible for Syed being granted a new trial.
At HBO's 2019 TCA winter press tour appearance, The Case Against Adnan Syed participant and Syed family advocate Rabia Chaudry said that she believes Syed will be out of prison for good within two years.
The Case Against Adnan Syed will be directed by Academy Award nominee Amy Berg (Deliver Us From Evil) and will run for four hours. The series will re-examine the events that led up to Lee's 1999 murder and Sky says the series will present  "ground-breaking revelations that challenge the state's case."
further reading: The Best True Crime Series Available to Stream Now
"We'll be offering viewers a compelling window into one of the most talked about murder cases in recent years," Sky's director of programming Zai Bennett told Variety. "The hugely talented Amy Berg has unprecedented access to those closest to the investigation, which is sure to make unmissable viewing."
Nick Cave will be scoring original music for the series. 
The Case Against Adnan Syed Release Date
The series will debut in March 10 and will air on in the U.S. at 9 p.m. ET. It will be made available on HBO Now and HBO Go on March 11. The documentary will debut in the U.K. via Sky Atlantic and streaming service NOW TV on April 1.
The Case Against Adnan Syed Trailer
Here is the latest trailer in which Rabia Chaudry discusses the case against Adnan Syed.
HBO released the first trailer for the project during their appearance at 2019 TCA winter press tour.
Serial Season 3 debuted in 2018 and followed the daily operations of the criminal justice system in Cleveland, Ohio.
Alec Bojalad is TV Editor at Den of Geek and TCA member. Read more of his stuff here. Follow him at his creatively-named Twitter handle @alecbojalad