News
Hale County This Morning, This Evening Questions Race Identity
Stereotypes mean little as RaMell Ross's film Hale County This Morning, This Evening looks at the real family experience.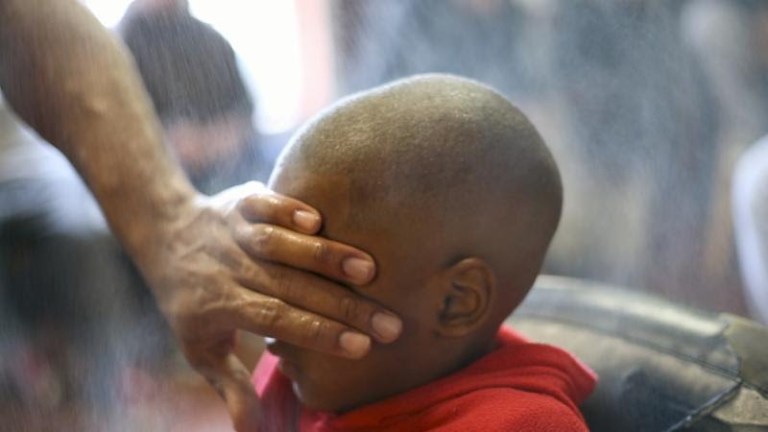 The Sundance-winning feature documentary Hale County This Morning, This Evening from photographer and first-time director RaMell Ross was filmed over five years. It follows to young African-American men who on their separate paths in life. One goes to college. The other becomes a young father. The film avoids the usual stereotypes as it paints an emotional and intimate portrait of a larger community. Hale County This Morning, This Evening opens September 14.
"An inspired and intimate portrait of a place and its people, Hale County This Morning, This Evening looks at the lives of Daniel Collins and Quincy Bryant, two young African American men from rural Hale County, Alabama, over the course of five years," reads the official synopsis.
"Collins attends college in search of opportunity while Bryant becomes a father to an energetic son in an open-ended, poetic form that privileges the patiently observed interstices of their lives. The audience is invited to experience the mundane and monumental, birth and death, the quotidian and the sublime. These moments combine to communicate the region's deep culture and provide glimpses of the complex ways the African American community's collective image is integrated into America's visual imagination."
Read the Den of Geek SDCC 2018 Special Edition Magazine Here!
Ross's documentary fills in the gaps between individual black male icons, allowing the viewer "an emotive impression of the Historic South, trumpeting the beauty of life and consequences of the social construction of race, while simultaneously offering a testament to dreaming despite the odds," reads the press statement.
RaMell Ross's writing has appeared in such outlets as the New York Times and Walker Arts Center. His photographs have been exhibited internationally and his. He was part of Filmmaker Magazine's "25 New Faces of Independent Film" in 2015, and a New Frontier Artist in Residence at the MIT Media Lab. In early 2017, he was selected for Rhode Island Foundation's Robert and Margaret MacColl Johnson Artist Fellowship. RaMell is currently on faculty at Brown University's Visual Arts Department.
Hale County This Morning, This Evening opens September 14.