News
Guardians of the Galaxy Awesome Mix Vol. 0 Revealed
James Gunn unveiled the music that inspired him while making Guardians of the Galaxy.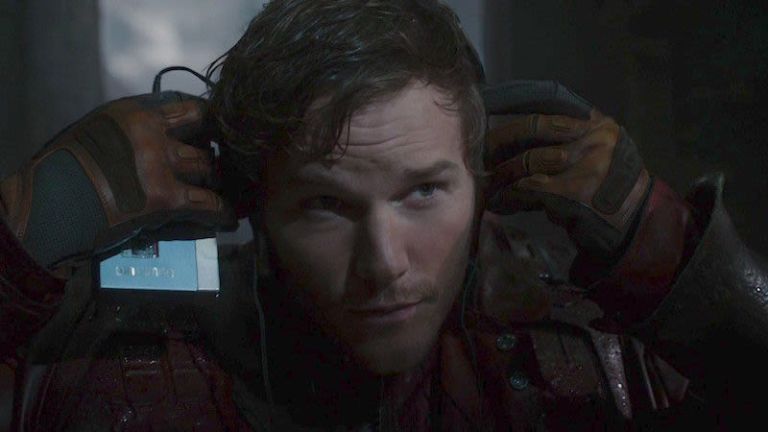 What else can be said about the tunes in Guardians of the Galaxy that hasn't already been said, repeatedly, and at maximum volume? Of all the creative choices James Gunn made to take an obscure team of Marvel cosmic heroes and villains and turn them into marquee idols, using a mixtape made by Peter Quill's mom, full of '70s and '80s AM radio gold, might be the thing that helped put Marvel's most offbeat franchise over the top.
The song choices on Awesome Mix Vol. 1 and Vol. 2 are inspired on their own. The idea that the songs you hear in the movie aren't just there to soundtrack the scenes, but actually serve a story purpose was wonderful, too (see also: Baby Driver). And unlike many other movies that use rock music for key moments (Suicide Squad is the most guilty, although even a great movie like I, Tonya might have done well to choose a more era-appropriate batch of songs), these tunes all were carefully curated by director James Gunn. But as great as they are, the Bowie, Raspberries, and Jackson 5 selections weren't the songs that soundtracked the actual making of the film.
Instead, James Gunn had a slightly more contemporary, but equally eclectic playlist while making the first film. Guardians of the Galaxy Awesome Mix Vol. 0 was revealed by Mr. Gunn on Twitter, who described it as "the secret, personal mix I made to play on the set of Guardians Vol. 1, especially for the drunken partying scenes in the Boot of Jemiah." 
You can listen to it here: