News
Goodbye Christopher Robin with Domhnall Gleeson & Margot Robbie Gets Release Date
New images and an awards friendly release date have been provided for Goodbye Christopher Robin, with Domhnall Gleeson and Margot Robbie.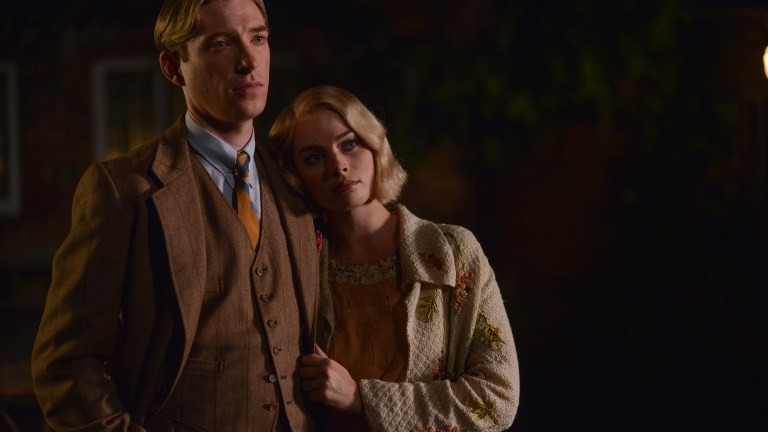 Winnie the Pooh has been a childhood staple in the UK and U.S. for generations. A touching story of a child learning to grow up along with his stuffed animal-like friends, it was a pastoral release for English children following the harsh ravages of World War I, and to this day it remains a sentimental touchstone. However, its cost on the real Christopher Robin, and his father who invented the fictional alternative, A.A. Milne, is not as universal a tale. But it may become so with Goodbye Christopher Robin, a new film from Fox Searchlight that illuminates the author who created the famous Pooh-bear. And now that movie has a Nov. 10, 2017 release date to boot, placing it in the heart of awards season.
In Goodbye Christopher Robin, Domhnall Gleeson plays A.A. Milne, who took inspiration from his son Christopher Robin (Will Tllston) and his toys to build the magic that would become Winnie the Pooh, Tigger, Eeyore, and all the rest of fiction's favorite forest friends. In the shadow of that First World War, Milne and his wife Daphne (Margot Robbie), and their nanny Olive (Kelly Macdonald), find themselves swept up in international fame and notoriety thanks to these books. Yet, it will invariably have a cost on the real-life Christopher who must now grow up in the shadow of his fictional alter-ego.
The film, which is directed by Simon Curtis (Woman in Gold, My Week with Marilyn) and written by Frank Cottrell Boyce and Simon Vaughan, has a release date now slated for Nov. 10. This puts it right in the heart of awards season, meaning the film looked eager to see if Gleeson and Robbie, among others, might end up on some nominating ballots in early 2018.
Fox Searchlight has also released the below new images for the film.