News
Golden State Killer Documentary Series Coming to HBO
Liz Garbus will direct a Golden State Killer documentary series based on Michelle McNamara's I'll Be Gone in the Dark for HBO.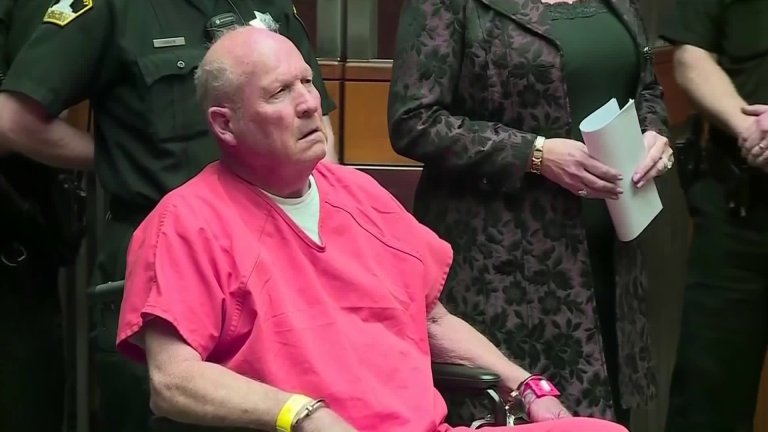 One week after the capture of the Golden State Killer by the Sacramento Sheriff's office, HBO ordered a docuseries based on Michelle McNamara's book I'll Be Gone in the Dark: One Woman's Obsessive Search for the Golden State Killer, according to Deadline.
The documentary will be directed by Liz Garbus, who helmed Nothing Left Unsaid: Gloria Vanderbilt & Anderson Cooper and There's Something Wrong with Aunt Diane for HBO, Netflix's What Happened, Miss Simone?, and Showtime's The Fourth Estate, which recently opened at the Tribeca Film Festival.
McNamara, the late wife of comedian Patton Oswalt, was the writer who dubbed Joseph James DeAngelo "The Golden State Killer." Before anyone knew his name, the 72 year old former cop terrorized California in the late '70s and early '80s. Also known as the East Area Rapist or the original Night Stalker, police believe he was responsible for 12 homicides, almost 50 rapes and 120 home burglaries that spanned a decade starting in the late 1970s in Sacramento County.  DeAngelo was identified through DNA evidence. He was charged with a number of the crimes.
I'll Be Gone in the Dark is McNamara's comprehensive exploration of the case, but also an insight into the investigator herself. She worked with investigators on the case, but also investigates herself. She questions her own obsession. McNamara's fascination with the serial killer led her to create the website True Crime Diary. She was working on the book when she died in her sleep in 2016 at the age of 46. It was finished by co-writer Billy Jensen and researcher Paul Haynes. The introduction was written by Gillian Flynn, who will be producing the documentary. The afterward was written by Oswalt.
The police didn't credit McNamara's work on the case, but DeAngelo was arrested less than two months after it was published. The book debuted at #1 on the New York Times bestseller list, and inspired several documentary series.
There will be more as the story developes.