News
GLOW: Trailer, Release Date, Cast, Images for Netflix Women's Wrestling Series
GLOW, Netflix's historically based women's wrestling series stars Alison Brie. Here's everything you need to know!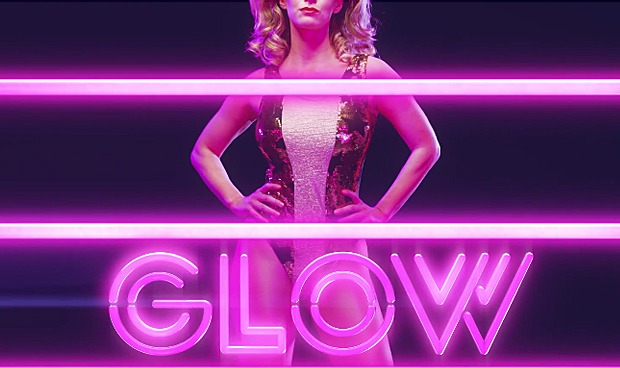 GLOW arrives on Netflix as an intriguing comedic/dramatic oddity showcasing the world of women's wrestling. While women's wrestling is currently achieving legitimacy, this story takes place during the glory days of the late-1980s in a company presenting women wrestlers as scantily-clad crazies and the concept of a "hold" more likely referred to the cans of Aqua Net emptied into their hair.
Netflix gave an initial 10-episode order for GLOW, inspired by the 1986-1992 women's wrestling organization. The organization was known from their weekly/seasonal acronym-titled television show Gorgeous Ladies of Wrestling, which showcased an insanely ostentatious spectacle; something that will be reflected in the Netflix fictionalized series, which will star former Community standout Alison Brie.
GLOW Trailer
"Are you hiring actors to play wrestlers or are we the wrestlers?"
The Netflix GLOW trailer has been released. The historically accurate craziness of the 1980s era GLOW wrestling organization is set into context with Alison Brie's fictional protagonist Ruth Wilder, a struggling actress whose financial desperation has turned her towards a most unconventional audition in the squared circle, calling upon an extremely unique skill set mixing improvisational emotiveness and physically demanding catch-as-catch-can performance skills.
Judging by the trailer, GLOW focuses on 1980s-attributed idiosyncrasies like big shoulder pads, legwarmers and (creatively,) robots filled with cocaine as much as the eccentric lineup of wrestlers on its roster
GLOW Release Date
GLOW will see the ladies hit the ropes when the 10-episode debut season arrives on Netflix on June 23. The news was initially announced in a brief teaser video full of 1980s aesthetics and mullet-rock music, setting the tone for the series as women of all shapes, sizes and ethnicities come together in a demonstrable show of unity… to beat the s**t out of each other in the squared circle!
GLOW Cast
Alison Brie stars as main character Ruth Wilder, an out-of-work actress in Los Angeles; something of which there is no shortage. Consequently, Ruth will embark on an indirect, physically demanding path to fame with plans to become a star in the world of women's wrestling in the G.L.O.W. organization (which operated from 1986-1992). While the "wrestling" typically showcased crazy characters and skits that would be considered exploitative in today's world, it also yields Ruth weekly national TV exposure on the G.L.O.W. television show.
Besides the late NBC comedy Community, Brie is also known from her dramatic run on AMC's Mad Men as well appearances in films such as Get a Job, How to Be Single, Sleeping with Other People and Scream 4. Additionally, Brie is no stranger to Netflix original television content, since she lends her voice to the animated series BoJack Horseman.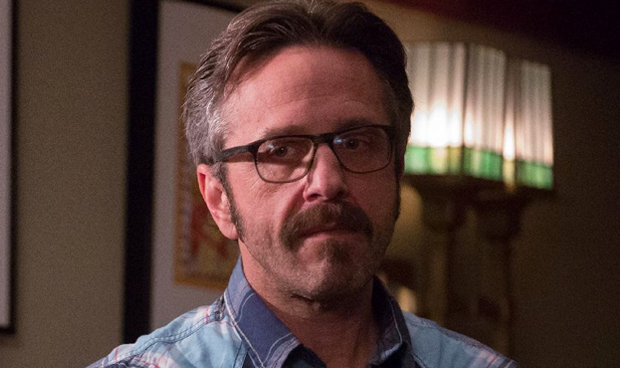 Marc Maron co-stars as Sam Sylvia, a shady, coked-up, languishing B-movie director who is put in charge of the G.L.O.W. organization. Sam's purported complicated history with women will come to a head when he is put in the position of leading 14 women in their apparent quest for fame through the world of professional wrestling.
Maron, a standup comedian by trade, comes into GLOW after the cancellation of his IFC sitcom Maron, also having fielded roles on shows such as Roadies, Girls and the film Mike and Dave Need Wedding Dates. Plus, people with early 1990's memories may also remember him as one of the hosts who succeeded Jon Stewart (and co-anchor Patty Rosborough) on Comedy Central's early flagship show Short Attention Span Theater.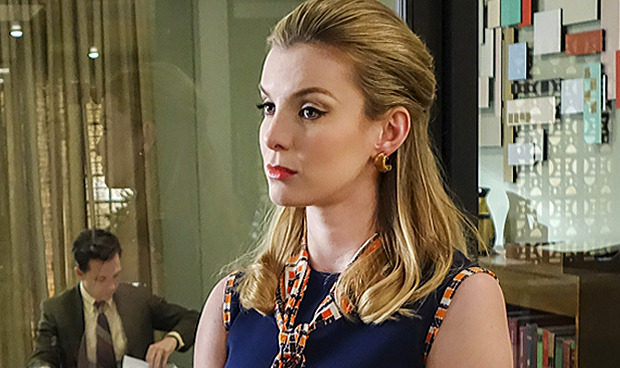 Betty Gilpin (Masters of Sex, Elementary, Nurse Jackie) also co-stars as Debbie Eagan, a former soap actress who, after leaving showbiz to have a child, finds herself immersed in the fame-seeking insanity of GLOW.
Names such as Britt Baron, Kim Gatewood, Ellen Wong, Kia Stevens, Sunita Mani, Gayle Rankin, Rebekka Johnson, Laurie Francene Kinzer, Kate Nash and Jackie Tohn also fill the enormous recurring GLOW cast lineup.
GLOW Images
The first official batch of GLOW photos were released via EW, revealing all the spandex, hairspray-held heads and leg warmers that one would imagine with its Los Angeles circa-1980s setting.
GLOW protagonist in Alison Brie's Ruth Wilder is obviously the most prominently featured, followed by Betty Gilpin's Debbie Eagan. Also featured amongst the photos are Kia Stevens as Tamee, Ellen Wong as Jenny, Kate Nash as Rhonda, and Sydelle Noel as Cherry Bang.
GLOW Details
Headlining the creative team of the comedic drama is executive producer Jenji Kohan, a name Netflix holds in esteem as the creator and executive producer of their hit series Orange is the New Black.
The masterminds behind the series are creators Liz Flahive and Carly Mensch, both of whom worked as producers for television terrorism drama Homeland and comedy series Nurse Jackie. That duo will also serve as executive producers alongside Kohan and her OITNB co-executive producer Tara Herrmann to create a fictionalized scenario set in the real-life, long-defunct wrestling organization.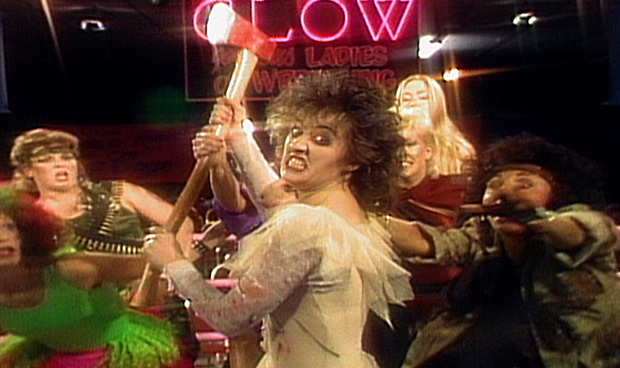 While contemporary pro wrestling fans may evoke a mental image of women's wrestling as something embodied by current catch-as-catch-can, ring-technical talent like Charlotte, Sasha Banks, Becky Lynch and Bayley, the kind of women's wrestling that went on back in the days of G.L.O.W. was more of an over-the-top, often-exploitative spectacle full of bizarre sketches and musical numbers that would be inconceivable by today's standards; something that should complement the comedy of the Netflix show.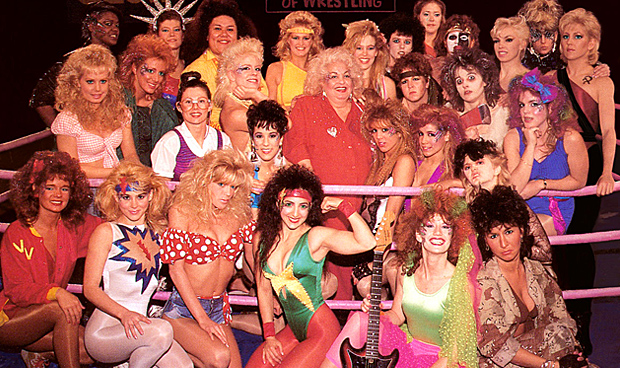 Interestingly, mainstream wrestling fans of WWE/WWF's late-1990's "Attitude Era" would probably recognize one noteworthy talented G.L.O.W. alumna in "Tina Ferrari" (Lisa Moretti), who eventually enjoyed a long and successful run as "Ivory."