News
Giveaway: Win Overlord on 4K Ultra HD!
Get ready to kick some Nazi zombie butt! We're giving away three copies of Overlord on 4K!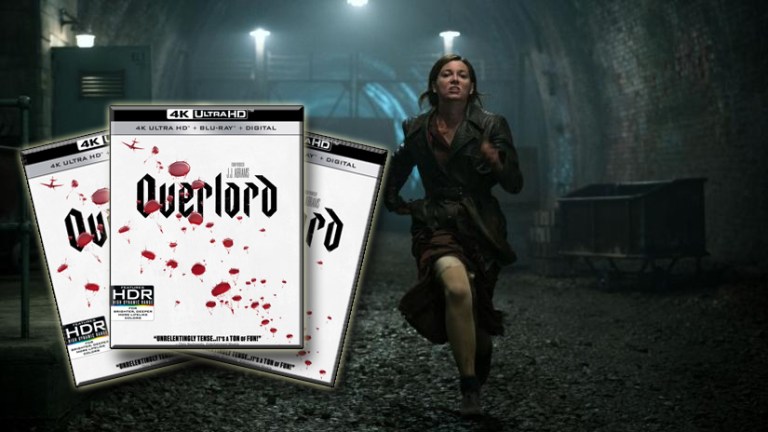 Once rumored to be the third film in the Cloverfield franchise, Overlord is not your grandfather's WWII movie. Starring a talented young cast and featuring a unique blend of science fiction, horror, and action, Overlord is one of the most wild and entertaining movies of 2018. To celebrate the movie's home release, we're giving away three copies of Overlord on 4K Ultra HD. This giveaway is a can't-miss for fans of historical fiction genre movies!
Click here to enter via our official giveaway page.
Here's the film's official synopsis, if you haven't yet seen the movie:
"With only hours until D-Day, a team of American paratroopers drop into Nazi-occupied France to carry out a mission that's crucial to the invasion's success. Tasked with destroying a radio transmitter atop a fortified church, the desperate soldiers join forces with a young French villager to penetrate the walls and take down the tower. But, in a mysterious Nazi lab beneath the church, the outnumbered G.I.s come face-to-face with enemies unlike any the world has ever seen. From producer J.J. Abrams, Overlord is a thrilling, pulse-pounding action adventure with a twist."
Overlord stars Jovan Adepo (Fences), Wyatt Russell (Lodge 49), Pilou Asbæk (Game of Thrones), Mathilde Ollivier (The Misfortunes of François Jane), John Magaro (The Big Short), and Iain de Caestecker (Agents of S.H.I.E.L.D). In our review of the film, we praised the film's "great young cast" and "glorious absurdity" — it's the perfect, gory wartime action flick to enjoy over popcorn.
Click here to enter via our official giveaway page.
Entries will be accepted until March 1st. Three winners will be chosen randomly and then notified immediately via email. Winners will have forty-eight (48) hours to respond or other entries will be chosen. Good luck!