News
Giveaway: Win a PS4 Code For Team Sonic Racing!
We have some PS4 codes to give away, and they gotta go fast! Five lucky geeks will each win a Team Sonic Racing PS4 code.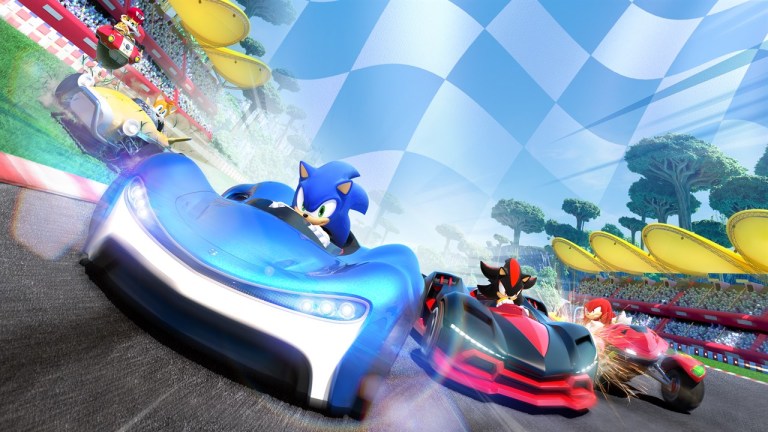 Can't get enough of (non-movie) Sonic? That's why speed-obsessed fans turn to Team Sonic Racing. We're pleased to announce that we are giving away five PS4 codes for kart-racing game Team Sonic Racing. Released in May 21, the game offers everything that a fan of the Sonic franchise and competitive kart-racing games would enjoy. 
Click here to enter via our official giveaway page.
Developed by the award-winning studio Sumo Digital, Team Sonic Racing combines the best elements of arcade and fast-paced competitive style racing as you face off with friends in an intense multiplayer setting. Race together and work together as a team by sharing power-ups and speed boosts. Take control of your racing style – choose from 3 distinct character types and unlock game changing vehicle customization options to suit your racing style. Speed up. Gear Up – Team Racing at Sonic Speed! Note: While Team Sonic Racing can be played on PlayStation 4, Xbox One and Nintendo Switch, and PC, we're just giving away codes for the PS4 edition.
Key features in Team Sonic Racing include 15 characters from across the Sonic Universe and three distinct character types including speed, technique, and power. There are various offline/online race modes including Grand Prix mode, Exhibition mode, Time-Trial, and Team Adventure mode. Team Sonic Racing's Adventure mode offers a unique story experience where players are introduced to basic game features and characters. The game offers performance and skin customization as well as 14 spectacular offensive and defensive items. 
Click here to enter via our official giveaway page.
The game is certainly fast-paced family fun an undeniably fun ride at its core. Entries will be accepted until August 1st. Five (5) winners will be drawn randomly and then notified via e-mail. The winners will have forty-eight (48) hours to respond or other winners will be chosen. Good luck!