News
Giveaway: Win A Copy of Ninth House by Leigh Bardugo
Happy Halloween! Enter for a chance to win 1 of 5 copies of Ninth House by Leigh Bardugo!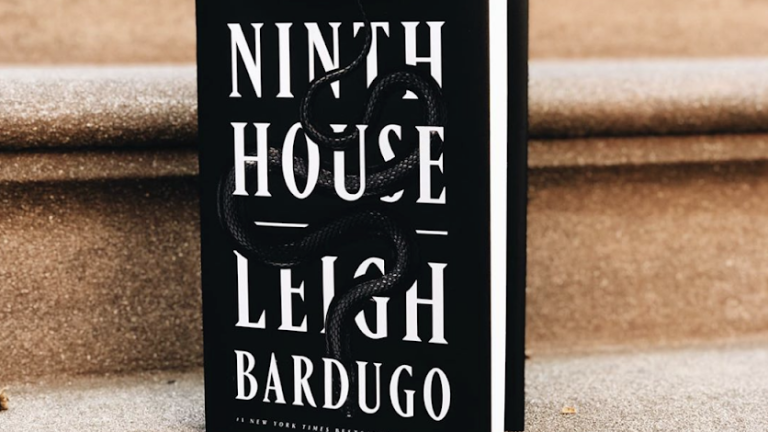 Earning rave reviews from horror legends like Stephen King and Joe Hill, and from popular fantasy authors like The Magicians author Lev Grossman, Ninth Hill is an astonishingly gripping dark fantasy novel from Leigh Bardugo, whose bestselling Shadow and Bone series is currently being developed into a series at Netflix.
We at Den of Geek are giving away copies of the book for five lucky winners. This giveaway is perfect for fans of adult novels in the fantasy or mystery genres, or for anyone who is a fan of Bardugo's previous work.
Here's the official book synopsis:
"The mesmerizing adult debut from Leigh Bardugo, a tale of power, privilege, dark magic, and murder set among the Ivy League elite.

Galaxy "Alex" Stern is the most unlikely member of Yale's freshman class. Raised in the Los Angeles hinterlands by a hippie mom, Alex dropped out of school early and into a world of shady drug-dealer boyfriends, dead-end jobs, and much, much worse. In fact, by age twenty, she is the sole survivor of a horrific, unsolved multiple homicide. Some might say she's thrown her life away. But at her hospital bed, Alex is offered a second chance: to attend one of the world's most prestigious universities on a full ride. What's the catch, and why her?

Still searching for answers, Alex arrives in New Haven tasked by her mysterious benefactors with monitoring the activities of Yale's secret societies. Their eight windowless "tombs" are the well-known haunts of the rich and powerful, from high-ranking politicos to Wall Street's biggest players. But their occult activities are more sinister and more extraordinary than any paranoid imagination might conceive. They tamper with forbidden magic. They raise the dead. And, sometimes, they prey on the living."
read more: Wayward Son by Rainbow Rowell Review & Discussion
Entry in the giveaway is super simple:
– Join the Den of Geek Book Club over on Goodreads.- Comment in the Introduce Yourself discussion thread, or one of the other open discussion threads (and be sure to let us know it was this giveaway that sent you there!)
Entries will be accepted until November 7th. Five (5) lucky winners will be drawn randomly and then notified immediately via Goodreads. The winners will have 48 hours to respond or other winners will be chosen. Good luck!