News
Giveaway: Win a $200+ Platinum Gift Card From Fandango!
We're giving away Fandango's first-ever Platinum Gift Card (worth over $200) to one lucky winner!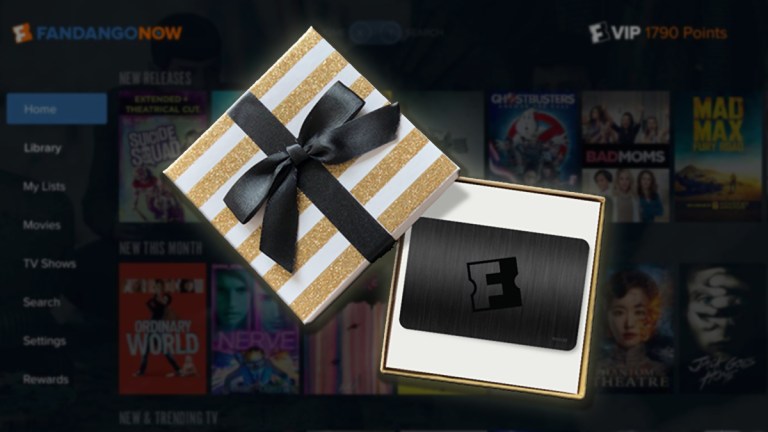 Delighting cinephiles everywhere, Fandango is finally revealing the company's first-ever Platinum Gift Card. As the perfect gift for the ultimate entertainment lover, Fandango's Platinum Gift Card gives fans $200 worth of tickets to watch movies at more than 33,000 theater screens nationwide, as well as a $25 promo code for FandangoNOW to stream movies right out of the theater and next-day TV shows at home or on your mobile device (a total $225 value). The card is black-brushed metal and comes in a gift box. There are only 200 Platinum Gift Cards total, and fans can purchase theirs for $200. Our friends at Fandango gave us one of these cards, but we can't keep it to ourselves, so we're giving away one Fandango Platinum gift card to one lucky winner!
Click here to enter via our official giveaway page.
December is expected to be an enormous month for movies, with the upcoming releases of the highly anticipated blockbuster Star Wars: The Rise of Skywalker, action-adventure sequel Jumanji: The Next Level, and musical adaptation Cats. Check out our latest updates for The Rise of Skywalker, which includes details on the upcoming film's release date, leaked story details, confirmed cast, and latest trailers! You can also check out our recap of the entirety of the Skywalker Storyline in preparation of the alleged final film in the saga, as well as our guide that details the nine questions that The Rise of Skywalker needs to answer before the saga's epic conclusion.
Featuring over 90,000 movies and TV shows and no subscription needed, FandangoNOW allows fans to buy and watch the latest movies anytime and anywhere. Users of FandangoNOW can also gain points with Fandango VIP + when they purchase movies on the platform. 
Click here to enter via our official giveaway page.
Entries for the giveaway will be accepted until December 11th. One (1) lucky winner will be drawn randomly and then notified immediately. The winner will have forty-eight hours to respond or another winner will be chosen. Good luck!